No Comments
Guide to New Year's Eve Parties at Chicago Craft Breweries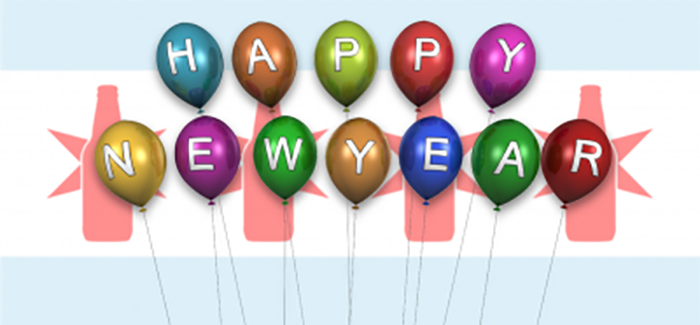 New Year's Eve is a time for renewal, a time for hope. And, a time for beer and drinks. Don't miss out on some of Chicago's best craft-brewery NYE events. Each one invites drinkers to have some food, beer, fun activities and, of course, a midnight countdown. This summary gives you the scoop, but we encourage you to click on the links to read some of the finer print.
Here's to 2019!
Includes collaboration with Around the Bend Beer Co. and Bold Dog Beer
8 p.m. to 1 a.m. | Tickets $75 (with group options!) | Facebook Page
This is it! The last act, the grand finale, the final bow, the swan song, the Last Waltz! It's the last NYE party Burnt City will ever throw at its Lincoln Ave. Brewpub & Bowling Alley.
"Drinking, bowling, great dancing, bad dancing. What more could you ask for?"
Tickets include:
Premium bar package (all draft beer, cider, wine, and liquor)
Appetizers and small bites
Champagne toast at midnight
Specialty beers
Special Beers & Collaborations Include:
Burnt City Brewing x Bold Dog Beer Co. Pomegranate Key Lime Sparkling Ale
Crisp, fruity and tart, this collaboration with Bold Dog is vibrant and crushable.
Burnt City Brewing x Around the Bend Beer Co. Hazy Rum Oak IPA
Burnt City teamed up with Around the Bend and brewed a hazy IPA with a twist. Vic Secret, Ekuanot, and Citra drop a tropical pineapple hop bomb, while contact with rum-soaked oak leads to a mildly boozy tiki cocktail finish.
Burnt City Brewing T-Rex Hugs
An old funky favorite returns to the Burnt City pub! This beer has a delightfully funky farmhouse nose with apricot notes and a fruit wine finish.
Burnt City Brewing Dry-Hopped Tropical Brett Ale
Brewed with Citra and Cashmere hops and Brett C, this light ale is full of fun, warm-weather flavors to take you out of your winter funk.
Forbidden Root | New Year's Eve Extravaganza
8 p.m. to 1 a.m. | Tickets $80 – Available Online | Facebook Events Page
For the first time, Forbidden Root will ring in the new year by hosting a special, ticketed New Year's Eve event.
Tickets include:
Forbidden Root commemorative glass
Gift bags
Rare and specialty beers from Forbidden Root and Friends
Call liquor and specialty cocktails
Full buffet of hot entrees, charcuterie and dessert with vegan and vegetarian options
Sparkling rosé toast at midnight
Professional photographer and photo booth (unlimited prints)
Half Acre Beer Co. | NYE At Half Acre  (Both Locations)
Facebook Page (for both parties)
Lincoln Ave: 8 p.m. to 1 a.m.  | Tickets $50 + 20% Gratuity  
Balmoral: 8 p.m. to 1 a.m. | Tickets $55 + 20% Gratuity
NYE Party at Half Acre Lincoln
BEER / MUSIC / TACO BAR.
All Inclusive core beers (10 oz. pours)
Taco bar (one plate per person, vegetarian option included)
Midnight special toast
DJ KEN spinning inside the brewery
Special tappings throughout the night
The party will take place inside the Lincoln brewery and you'll also be able to chill in the taproom.
NYE celebration at Half Acre Balmoral
Half Acre reserves your table for the entire night with ticket purchase
4-course meal,
A pint of beer
Midnight toast
DJ starting at 10 p.m.
NYE BALMORAL MENU:
AMUSE BOUCHE:
Spicy tuna spring roll, yuzu ponzu sauce. (VEG Alternative: Spicy shiitake summer roll, yuzu ponzu sauce)
FIRST COURSE:
Butternut squash bisque, caramelized apple, pickled celery, bleu cheese, cider reduction
MAIN COURSE (chose one)
Boneless duck leg confit, braised red cabbage, baby yukon potatoes, herb-duck jus
OR
Saffron Fideos pasta, mussels, bell peppers, onion, spinach, garlic, white wine saffron cream (vegetarian possible)
DESSERT
Pistacchio mousse, candied orange, chocolate cake crumbles
Horse Thief Hollow | Sail into 2019 Aboard the HTH Mystery Ship with The Ron Burgundys
8 p.m. to 2 a.m. | Tickets $50  | Facebook Page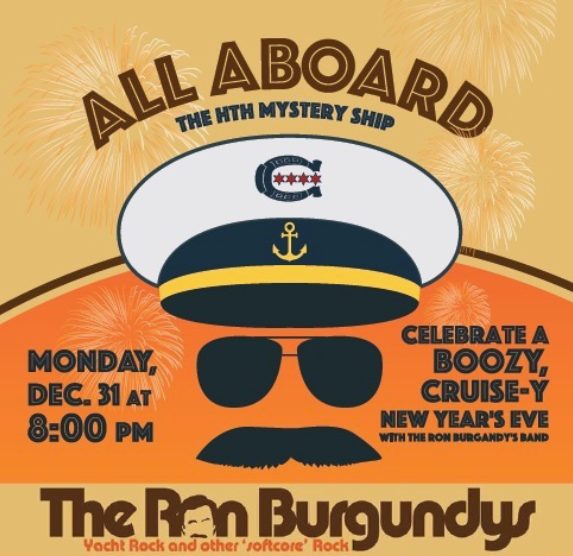 "Celebrate a boozy, cruise-y New Year's Eve at Horse Thief Hollow with the Ron Burgandy's Band! Horse Thief will be transformed into a groovy floating party aboard the HTH Mystery Ship, steered by our captain of craft cocktails: the magical Lizzy Benner.
Sail into 2019 with the Ron Burgandy's as they play yacht rock and soft-core hits from the '60s, '70s and '80s. They play tribute to artists including Kenny Loggins, Toto, Huey Lewis, Fleetwood Mac, Boz Scaggs, Steely Dan, Billy Joel, Rod Stewart and many more!"
"Your cruise ticket includes a delicious appetizer buffet, live music and a bubbly toast at midnight." 
8:30 p.m. to 1:30 a.m. | Tickets  $100  (Gratuity Included) | Facebook Page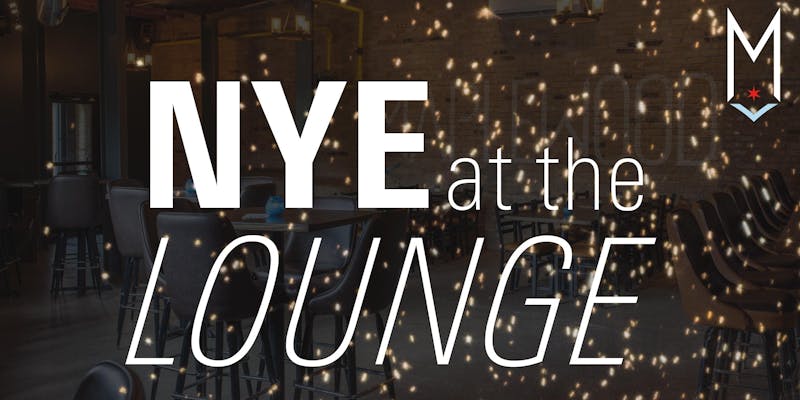 "Ring in the New Year at the Lounge with Maplewood's New Year's Eve ticketed P-A-R-T-A-A-A-Y!!!"
Ticket Includes:
Open bar
Tremendous food spread
Photo booth
Midnight surprise toast
Specialty Tappings
Peanut Butter Cuppa
S'mores Cuppa
8 p.m. to 1 a.m. | Tickets $60 and/or Special Package Offers | Facebook Page
"Party with us inside the brewery!"
Draft beers (unlimited small pours of selected draft beers and a special midnight Chug Life toast)
Chef Tony's Slider Bar featuring pulled pork, tofu and other selections
DJ by the Fanita Banana & Friends Sound System
Marz giveaways and goodies
Special Package!
4 VIP tables—for 6 people—$400
Guaranteed ambient beer room booth
Each VIP table will be greeted by 2 bottles of Tygrisku + Santa's Cookie Duster
8:30 p.m. to 1:30 a.m. | Tickets $50 Buy at MRB or call (773) 406-6055 | Facebook Page 
Blues Night into the New Year—Tracee Sexy Adams with Sons of Chicago!
Champagne toast and party favors
5 p.m. to 1 a.m. (live music at 9 p.m.) |  Free Admission | Facebook Event Page
"Celebrate New Year's Eve at OIB! Party starts at 5 p.m. until 1 a.m. with no cover charge or tickets needed. Seatings are available on a first come, first serve basis. Just just show up hungry and thirsty and let's party into 2019!"
Live music from 9 p.m.-1 a.m. from Cole and Nick of The Icarians
Complimentary hourly beer tappings of OIB special small batch beers!
Complimentary midnight champagne toast
Merch giveaways throughout the night
Food and drink specials
9 p.m. to 1:30 a.m. | Free Admission | Facebook Page
A evening with Friendly Fire, the Southside's newest and hottest original rock & roll band. No cover!
Special beer release
Ball drop
No inflated prices
Kitchen open late
9 p.m. to 1 a.m. | Tickets $90 | Facebook Event Page
"This year we're going totally 80s, dude! (80's attire optional)"
The legendary DJ Larry Leg Warmer spinning the best dance tunes from the 80s
Award-winning Piece pizza, along with salad and dessert
Bottomless glasses of craft beer
Top-shelf alcohol drinks
Champagne toast at midnight
Reserve your table!
Stockholm's Brewpub | Six Course & Six Libations New Year's Eve Dinner!
Begins at 8:30 p.m. | $85 plus tax and tip, call 630-208-7070 | Facebook Page
"Six Course Dinner Paired with Stockholm's Handcrafted Beers, Champagne & Cocktail"
First Course
Cognac Shrimp Bisque: Topped with a chive infused olive oil.
Stockholm's Beer ~ Viking Red Ale
Second Course
Charred Romaine Salad: Topped with blistered heirloom tomatoes, balsamic stewed cipollini onions, shaved parmesan and tarragon Caesar dressing.
Stockholm's Beer ~ State Street Pilsner
Third Course
Appetizer Trio: Josef's Italian sausage stuffed mushroom with parmesan cream sauce, mini crab cake with chipotle aioli and wonton wrapped shrimp with a habanero mango Thai chili glaze.
Stockholm's Beer ~ Aegir's Ale
Fourth Course:
Sorbet
Paired With ~ Doc's Porter
Fifth Course:
Beef Wellington: Filet mignon topped with a mixed herb mushroom cheese compote wrapped in a puff pastry. Served over grilled asparagus with a homemade demi-glaze.
Stockholm's Beer ~ Third Street Ale
Sixth Course
Ginger Orange Crème Brulee
Paired With ~ "O" My Rye
Two Brothers Brewing | New Year's Dinner at The Craftsman (Naperville)
5 p.m. to 10 p.m. | Tickets $70 – Call 630-615-7100 or Buy Online | Facebook Page
Dinner costs $70 per person (plus tax and gratuity). Dinner includes a shared appetizer, a soup or salad, an entrée and a dessert. Menu options are below. Wine pairings will be available for an additional price.
New Year's Eve Menu
SHARED PLATES
Creole étouffée
Duck Trap River Shrimp smoked and stewed in a Holy Trinity sauce on basmati rice
Wine and brie
Tulip Tree Creamery brie whipped into a delicate mousse served over cabernet soaked pears and candied walnuts
Sugo burrata
Di Steffano burrata baked in our classic Rustica Sugo served with house made parmesan baguette
Butchers sausage plate
House made Italian cracked black pepper sausage served with our rye beer mustard and sundried tomato chutney
SOUP OR SALAD
Butternut squash bisque
Roasted butternut squash with a hint of sage, maple toasted croutons, nutmeg spiced crème fraiche
Champagne salad
Frisee mixed greens and red grapes tossed in champagne vinaigrette, candied walnuts and Point Reyes blue cheese
ENTREES
New York strip
Prime 10 oz. house cut dry aged steak with bacon herb compound butter served with roasted garlic mashed potatoes and grilled baby carrots
Crispy skin salmon
Pan seared Skuna Bay crispy skin salmon fillet finished with herb crema over butternut squash pilaf
Barbacoa bolognese
6 hour beef cheek ragu on house made berb linguini with fresh baby spinach and feta crumble
Rack of lamb
Pasture raised lamb, purple fingerling potatoes, baby zucchini, yellow pepper coulis
New Year chicken
Bone-in chicken breast on a grilled parmesan polenta cake with sunchokes, swiss chard and bacon sage bechamel
Moroccan stew
Moroccan spiced winter squash, chick pea and fennel stew served over basmati rice
HOUSE DESSERT
Chocolate peppermint mousse cake
Dark chocolate sauce, peppermint bark
Crème brulee tart
Vanilla crème brulee, raspberries, blackberries, blueberries
7 p.m. – 1 a.m. | Tickets $49 (Early Bird): email [email protected] | Facebook Page
20's attire is not required but highly recommended!
Early bird package includes
'Happy New Beer' custom glass goblet
Special tapping and special midnight tapping
2 drinks and a midnight beer toast: a full pour of our special release beer (special releases include a new brut IPA and more to come!)
DJ all night
All-you-can-eat appetizers
Pay for tickets in the taproom or email [email protected]
---