No Comments
Lady Justice Brewing Won't Let a Virus Ruin Their Grand Opening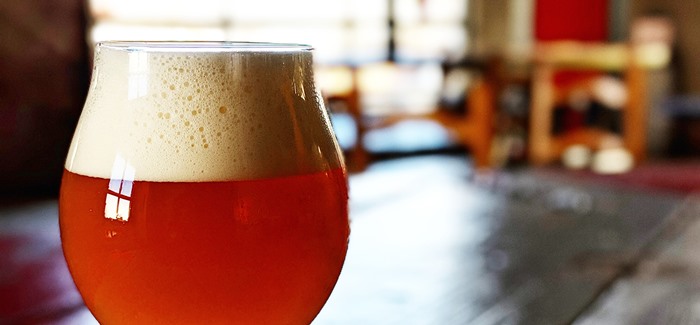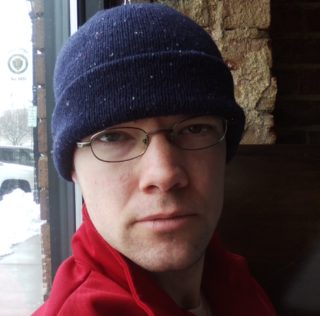 As breweries across the country close their doors to wait out the Coronavirus crisis, Lady Justice Brewing Company is planning a grand opening.
This Colorado brewery has lived a nomadic existence since its founding in 2015 and finally closed on a new permanent taproom in Aurora in February 2020, weeks before the virus changed American life. Founders Betsy Lay, Kate Power and Jen Cuesta planned to open their doors on April 18, but now the trio is exploring what it means to launch a taproom when no one is allowed to visit.
In a unique position to thrive
Lady Justice might be uniquely positioned to weather this unfortunate turn of events. After all, they've survived without a taproom before.
For their first few years of existence, Lady Justice sold their beer (brewed by Lay) exclusively through a "community-supported beer" membership system in which members paid a subscription price and picked up a regular allotment of Lady J beer for carryout. In 2018, Lady Justice signed a temporary deal with Denver-based Factotum Brewing to share their taproom space. That deal expired in early 2019 and the brewery has been searching for a home ever since.
Now that Coronavirus has rained on their grand opening parade, this intrepid brewery will be getting back to their roots: They're selling memberships again in order to sell their beer in addition to offering non-membership carry-out beer service.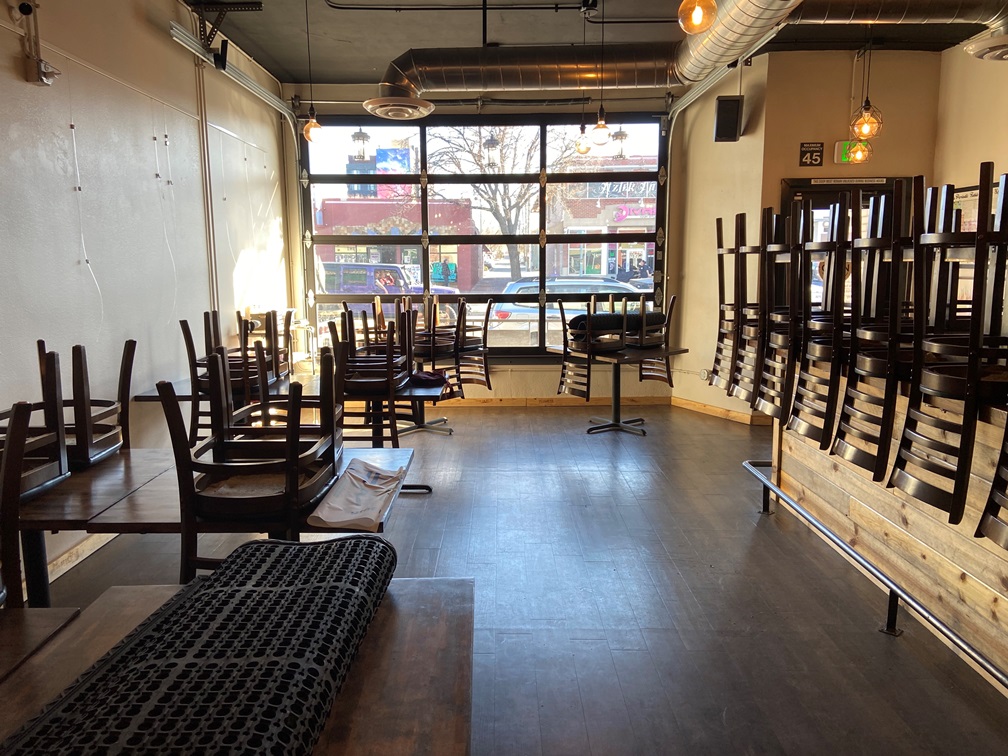 "We had all these systems in place already [before Covid-19]," Lay said. "This feels normal and comfortable for us. It's just a matter of whether we can sell enough volume to cover our overhead."
The brewery has a target of selling 360 memberships to meet expenses and Lay said early sales have been encouraging. Beginning April 17, members will receive four exclusive beers, including Back in St. Olaf, a rose blonde ale, and Simply the Beast, a double IPA. Four other non-member beers will be available for carryout, including Sandra Day IPA and Merkel's Thursday Weissbier.
Lady Justice recently hired Aimee Soete as their new head brewer. The former head brewer at Renegade Brewing met the Lady Justice crew several years ago while teaming up for Pussy Riot's Makin' Noise collaboration.
"She's highly technical and has a great palate," Lay said. "I can trust her to run the brewhouse and not have to worry about a thing. I didn't want to have to manage the business side of opening and also learn a new brew system and have to scale things up."
Giving back in trying times
Despite the financial challenges currently facing them, Lady Justice will be donating a portion of their sales to Aurora Mental Health Center who will, in turn, use the funds to help the homeless population of Aurora affected by the COVID-19 crisis.
Charitable giving has been part of Lady Justice's DNA since before they brewed their first beer. The brewery was founded as an L3C, a tax designation that allows a low-profit, limited-liability company to funnel its earnings directly and efficiently toward charitable causes. All three founders once worked in the non-profit sector and created the brewery as a way to provide funds to causes they cared about at a time when grants and other funding sources were in short supply. The majority of the causes they support specifically benefit women and girls in Colorado.
"I think because it's always been our method to give back, we didn't think twice about it," Lay said about the choice to continue giving even during this challenging stage for their business. "We need to support our communities any way we can. Maybe it's a slightly smaller donation but for us, being a brewery is being connected to our community. It's part of our business plan. It still feels manageable for us to stick to our mission."
Support your local brewery
Folks who want to support the brewery but won't be able to pick up carryout beer can purchase memberships and gift them to the volunteers who will be helping Lady Justice with packaging and other tasks.
"It's kind of like buying a round for the kitchen staff in a normal taproom," Lay said.
She explains it's even more critical now than ever to support our local breweries.
"There will be breweries who won't survive this. The survival of breweries at this point may depend on how their local market can support them," she reflects. "Lady J's model has always depended on people choosing to buy our beer because they want their dollars to make a difference. If people are wanting to do something to help, support your local brewery in any way you can."
---