No Comments
Joyride Brewing | IPA Experiment #12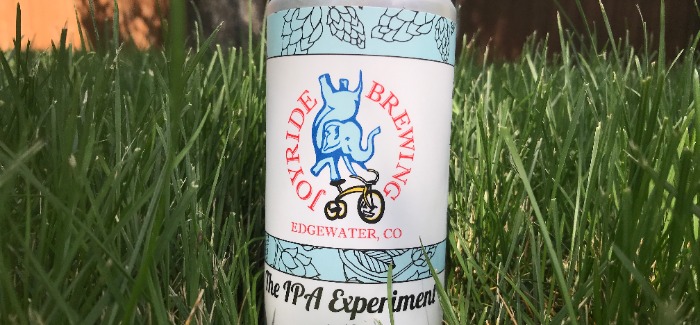 For the past six years, Joyride Brewing in Edgewater, Colorado, has been producing great beer. In addition to Joyride's six flagship beers, cofounder and director of brewing and marketing Dave Bergen and his brewing team, Tyler Bies and Chris Munda, work to keep a healthy mix of seasonal and collaboration beers on tap. One special project to look out for during your next stop at the brewery is Joyride's IPA Experiment.
For a little over a year, the brew team has been putting out one IPA Experiment beer every five to six weeks. These beers focus on the West Coast Style and aim to provide a place for a unique hop profile to shine. "Initially the goal was to make six or so beers and pick our favorite one to continue brewing," Dave said, "but it's too fun to play around."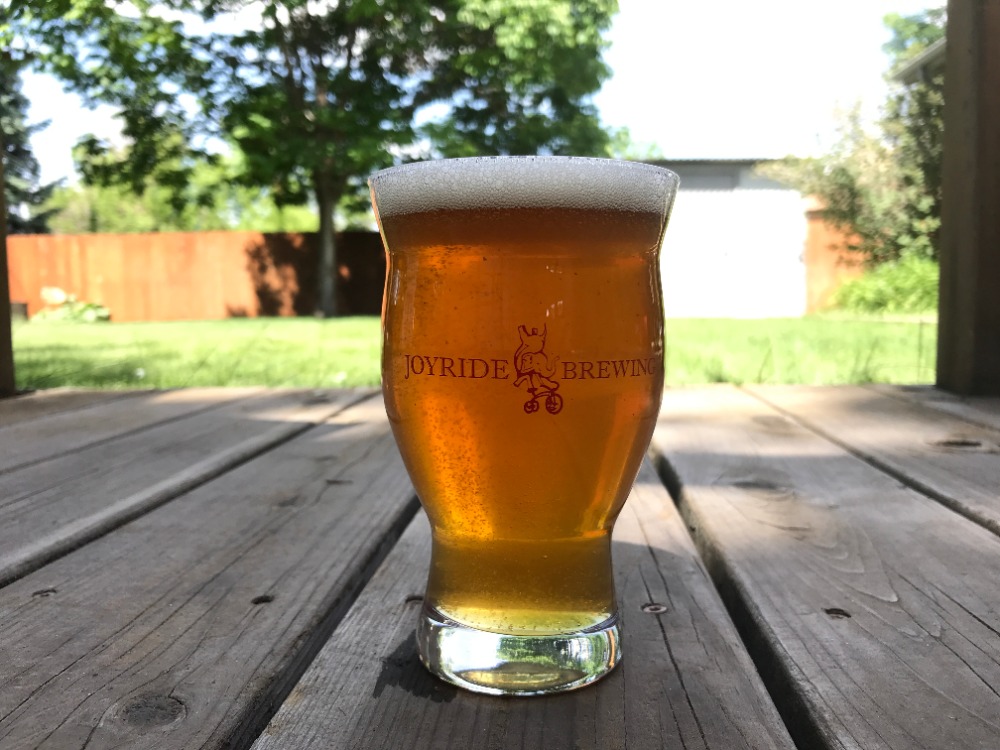 Currently, Joyride is serving IPA Experiment #12 at the brewery, and in crowlers to go. This beer was brewed with a high color base malt, which gives it a deep gold/pale amber color. Brewed with Southern Hemisphere hops in the whirlpool (Enigma, Rakau and African Queen) and American Yakima hops as dry hop additions (Citra, Mosaic, Centennial and Simcoe), #12 has a light berry flavor in combination with a piney, classic west coast bitter finish and is complemented by a lightly citrus, grapefruit/pineapple aroma. At 6.6% ABV, it's easy to sip down more than one on a hot summer day (or any time!).
By creating the IPA Experiment, brewers Dave, Tyler and Chris want to "really dive into the hoppy goodness and the essential oils that will ooze out of [those hops]" to provide craft beer lovers the chance to experience unique beers at Joyride. The IPA Experiment also gives the brew team a chance to be creative and hone their craft—brewing great beer! While #12 is still on tap for the time being, #13 should be available sometime around June 12. If you find yourself at Sloan's Lake or just want to enjoy a one-of-a-kind beer, stop by Joyride and support the brew team's creativity by sampling their latest experiment!
---