No Comments
Event Preview | Scarlet Lane Scarelastic Book Fair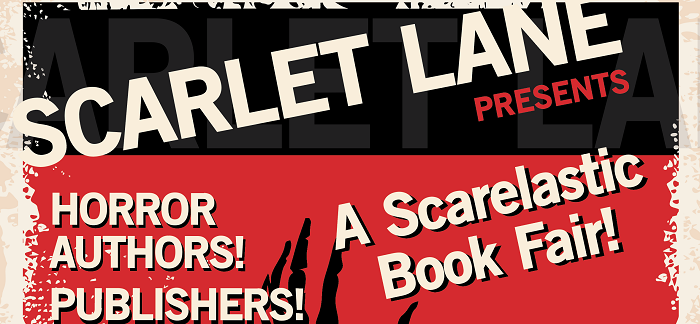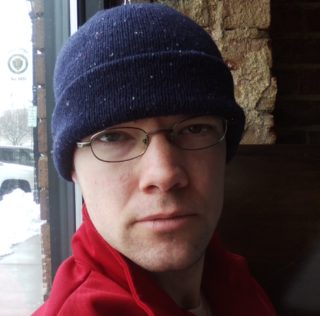 As bookish adults, many of us get nostalgic at the memory of the Scholastic Book Fairs from our school days, when we got out of class to spend our allowance money on cheap reading material. A horror-themed brewery in Indiana is bringing the delight of those book fairs back for adults, this time with beer.
Scarlet Lane Brewing Company's four locations in central Indiana celebrate all things horror through their decor, branding, and events. Scarlet Lane was founded by Head Brewer Eilise Lane in 2013. Lane loves horror, and wanted her brewery project to reflect that (her delivery vehicle is a hearse, and her festival tap setup pours from a coffin). When Joshua Hull started hanging out in the taproom while working on his writing projects years ago, the two quickly became friends and he eventually started working at the brewery.
Hull is now a brewer at Scarlet Lane, and he decided to combine his nostalgia for the book fairs of his childhood with his adult love of beer and horror by creating the Scarelastic Book Fair, which will take place at Scarlet Lane's McCordsville location on Saturday, February 18. The event will bring numerous horror authors and publishers to the taproom for a day of beer and books, allowing fans to enjoy the brewery's excellent beers while purchasing books and talking with their favorite authors.
"It's in the tradition of the old Scholastic Book Fairs that we would go to in elementary school, something that every kid looked forward to," says Hull, who fondly recalls the Goosebumps books he would buy from the events as a kid. "I think there's an aspect of that joyous wonder we miss as adults."
Beyond his interest in horror fiction, Hull is also a screenwriter. His most recent movie, Glorious, is a cosmic horror film that takes place entirely in a roadside bathroom, and is available to stream now on Shudder. It's at turns silly, poignant, and gross, but always hilarious. For him, the Scarelastic Book Fair is a chance to be a kid again, but with a beer in hand.
"We want that same feeling you would have when you left the classroom to go get a whole stack of books, and your friends were trying to see the cool stuff you got," he says. "You're going to be able to get a pint, walk around, and talk with these authors, and you're going to be able to walk out of here with some cool stuff."
The event is completely free, though a limited number of VIP tickets will grant early access, allowing for a more leisurely and intimate experience before the doors open to the public. VIP tickets can be purchased here.
Horror's New Wave of Stars
Nearly a dozen popular and up-and-coming horror authors will be on hand to talk with fans and sell their books, including Andy Davidson, Brian Asman, and Laurel Hightower. While Hull obviously respects all the authors he's invited, he was quick to express his excitement about Cynthia Pelayo's work, whose books include Into the Forest and All the Way Through and Children of Chicago.
"She's going to be a massive superstar," he says. "She's taking the literature world by storm right now."
Hull says it wasn't hard convincing his friends in the horror world to come out for the book fair. When he spoke with New York Times bestselling author Daniel Kraus, it was a quick sell.
"He was like 'Beer? Books? I'm there,'" Hull recalls with a laugh.
If you're in the Indianapolis area on Saturday, February 18, come on out to the Scarelastic Book Fair. Enjoy a glass of Dorian Espresso Stout or Sammy Terry Kolsch, meet some authors, and relive the glory days of grade school book fairs. You'll likely head home with your next favorite read.
Confirmed guests
Daniel Kraus
Michael J. Seidlinger
Cynthia Pelayo
Jonathan Janz
Tim Waggoner
Jenny Kiefer/Butcher Cabin Books
Laurel Hightower
Andy Davidson
Lee Mandelo
Brian Asman
Grindhouse Press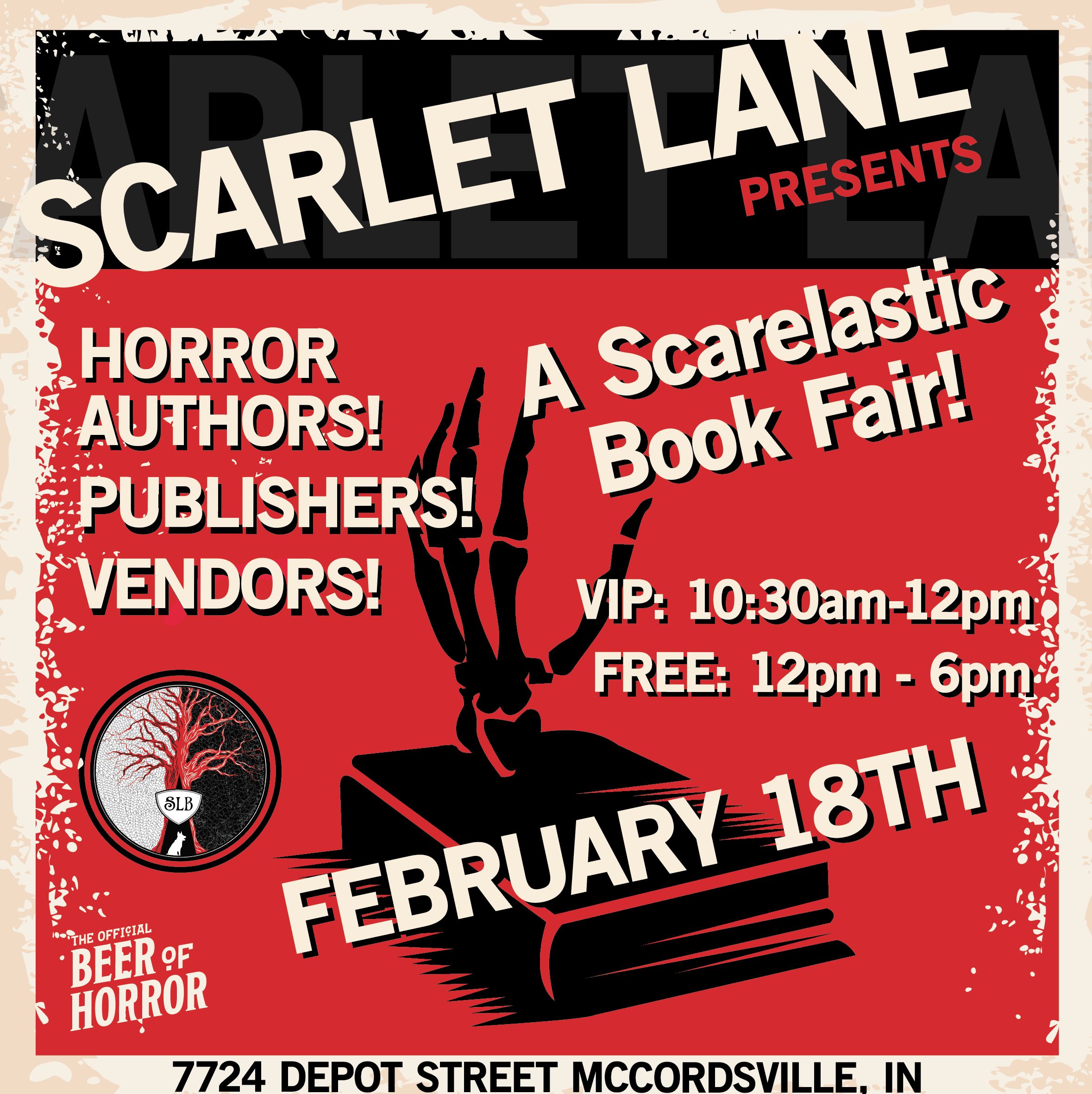 ---