Posts ByLeanne Lomax, Author at PorchDrinking.com
September 14, 2022 | Leanne Lomax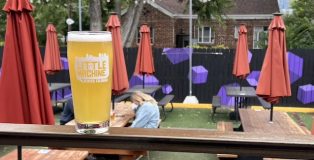 If you ask Little Machine Beer's co-owner and brewer, Brett Williams his idea of a perfect beer, he will tell you about his recent release, Big Money Pale Ale. Named after the cost put into sourcing "the Rolls Royce of malt," according to Simpsons Malt, UK native Maris Otter. Additionally, flaked oats, Amarillo, Citra and Mosaic hops combine to create a low abv Pale Ale with big hop flavor. Sitting at 5.6%, with balanced bitterness and a dry, aromatic finish, this beer is ideal for the conclusion of summer.
August 19, 2022 | Leanne Lomax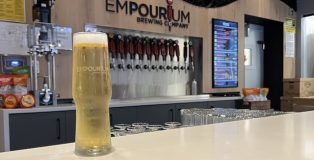 After earning a Bronze medal at this year's World Beer Cup, Atari's Lantern, a Jasmine Rice Lager, is back on tap at Denver's The Empourium Brewing Co. First released in January 2022, The name Atari's Lantern is a reference to Wes Anderson's film, Isle Of Dogs. The name also serves as a nod to the taproom's dog-friendly environment.