No Comments
The Empourium Brewing Co. | Atari's Lantern Jasmine Rice Lager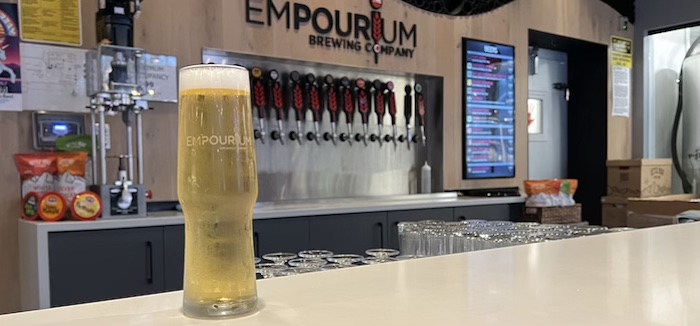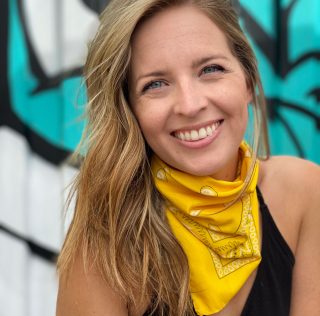 After earning a Bronze medal at this year's World Beer Cup, Atari's Lantern, a Jasmine Rice Lager, is back on tap at Denver's The Empourium Brewing Co. First released in January 2022, The name Atari's Lantern is a reference to Wes Anderson's film, Isle Of Dogs. The name also serves as a nod to the taproom's dog-friendly environment.
This refreshing light Lager focuses on a delicate and clean malt profile. A touch of Styrian Dragon hops brings a hint of floral and fruity notes. Brewer Greg Fetzer says, "Sometimes simple is best." The focus for this brew was to make a clean Lager using Jasmine rice, simply because he wanted to see how it would taste in a beer. Combining basic German Pilsner malt with 30% Jasmine rice and flaked American rice, this light-bodied, clear Lager is quite thirst-quenching. Fetzer has always worked hard to brew beers that show his high attention to detail and this year it really paid off.
World Beer Cup Acclaim
When asked about the World Beer Cup win, he said "It was awesome, especially with it being the first brew with no extra tweaks afterward, it was surreal." He chose to submit this beer because he felt it fit best within the American-Style Lager category. However, it helps that it is one of his favorite beers he's brewed. Fetzer was unable to make it to Minneapolis for the ceremony but watched the live stream. Consequently, he was able to share the moment with the rest of the management team. He said that after a second or two for the news to really set in, they all jumped up, cheered, and shared hugs, and of course some tears.

Where to Find Atari's Lantern
Although they were not planning on brewing this again anytime soon, Fetzer jumped to add it back into the rotation following the win, and after eight long weeks, it is finally back on tap. Stop into the taproom for a pint (or two), or a four-pack to go. Don't have time to get to the taproom? Four-packs are also available at a few liquor stores near the Berkeley neighborhood.
---