No Comments
AleBlazers Series | Q&A with Japas Cervejaria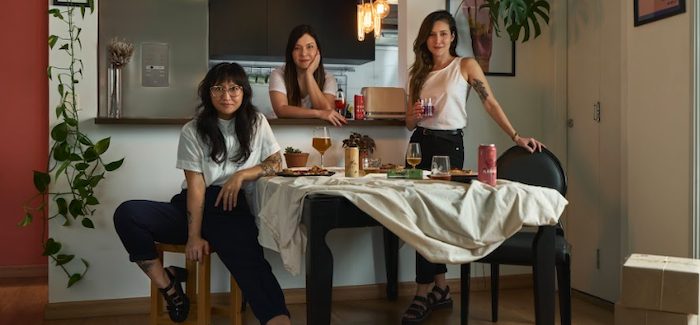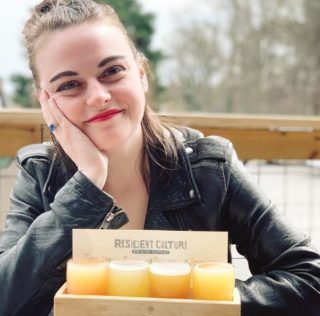 Japas Cervejaria is a brewery that has been around for seven years, and is now taking America by storm with a series of special events throughout the month. Owned by three Nipo-Brazilian women, Maíra Kimura, Yumi Shimada and Fernanda Ueno, they have been brewing in Brazil since 2015. The Japas Cervejaria brand has already begun distribution throughout California, Florida, Massachusetts, Maine, Rhode Island, Michigan, New York, Oregon, Pennsylvania and Wisconsin, with plans to open South Carolina and Texas soon! We were able to connect with the three founders to discuss how they got started brewing beer and how it helped them explore their Japanese-Brazilian ancestry.
Please also note that the term "Japas" should only be used in reference to the brewery or when given permission, as it is a slang term for those of Japanese descent. The women of Japas Cervejaria use the term to harness the word, reappropriating it to showcase pride in their heritage.
How did Japas start back in 2014? How did all of you become interested in craft beer? 
Fernanda Ueno: In 2014 we were one of the few Japanese women in the Brazilian industry, and that brought us together because of our similarities. So we were always together in beer festivals and bars. One day we decided we wanted to make a beer to honor our origins, so we chose 4 different Japanese ingredients to test. We brewed a Pale Ale as the base beer from homebrewing equipment. When the beer was ready we went to Yumi's place in São Paulo to taste it together and everyone's favorite was the version with Wasabi. We posted on our social media and we got invited to brew this recipe at Cervejaria Nacional, a brewpub in São Paulo, with a 700-liter batch. The release party was on a Monday and the brewpub was super full. The beer was sold out in 2-3 days, and it was an absolute success and a beautiful party. We were super happy with the result, and we decided to take Japas to the next level and really open a company together. 
How did all of you become interested in craft beer? 
Yumi Shimada: I got interested because of the Beer Sommelier program that I attended in 2012 along with my boyfriend. I wanted to understand more about the beers we were buying on the market shelves. Because craft beer was still a very new thing in Brazil, we had to learn more about what we were drinking.
Maíra Kimura: Beer was always my beverage of choice, but until around 2009 I had never realized that it was something that you could easily do at home. I started to do some research and did my first homebrewing batch and fell in love with everything related to it. In 2011 I went to England to learn how to brew professionally and did a technical course in England, where I also got my brewer's certification. After that, I went back to Brazil and started one of the first contract brands in the country, worked in distribution and learned a lot about the market. Finally in 2014 we created Japas.
Ueno: My dad always loved craft beer. He used to buy beer for parties and barbecues at home on weekends, and I used to go with him to the brewery in my hometown to pick up the kegs since I was a kid. I remember being delighted playing between the tanks. Then I decided to study Food Engineering because I really like production processes in general, as well as cooking and creating new things. During my studies I started to do more specific courses about fermentation, and I started to homebrew. And in 2009 I got an internship at the same brewery where my dad used to be a customer. Since then I have never stopped.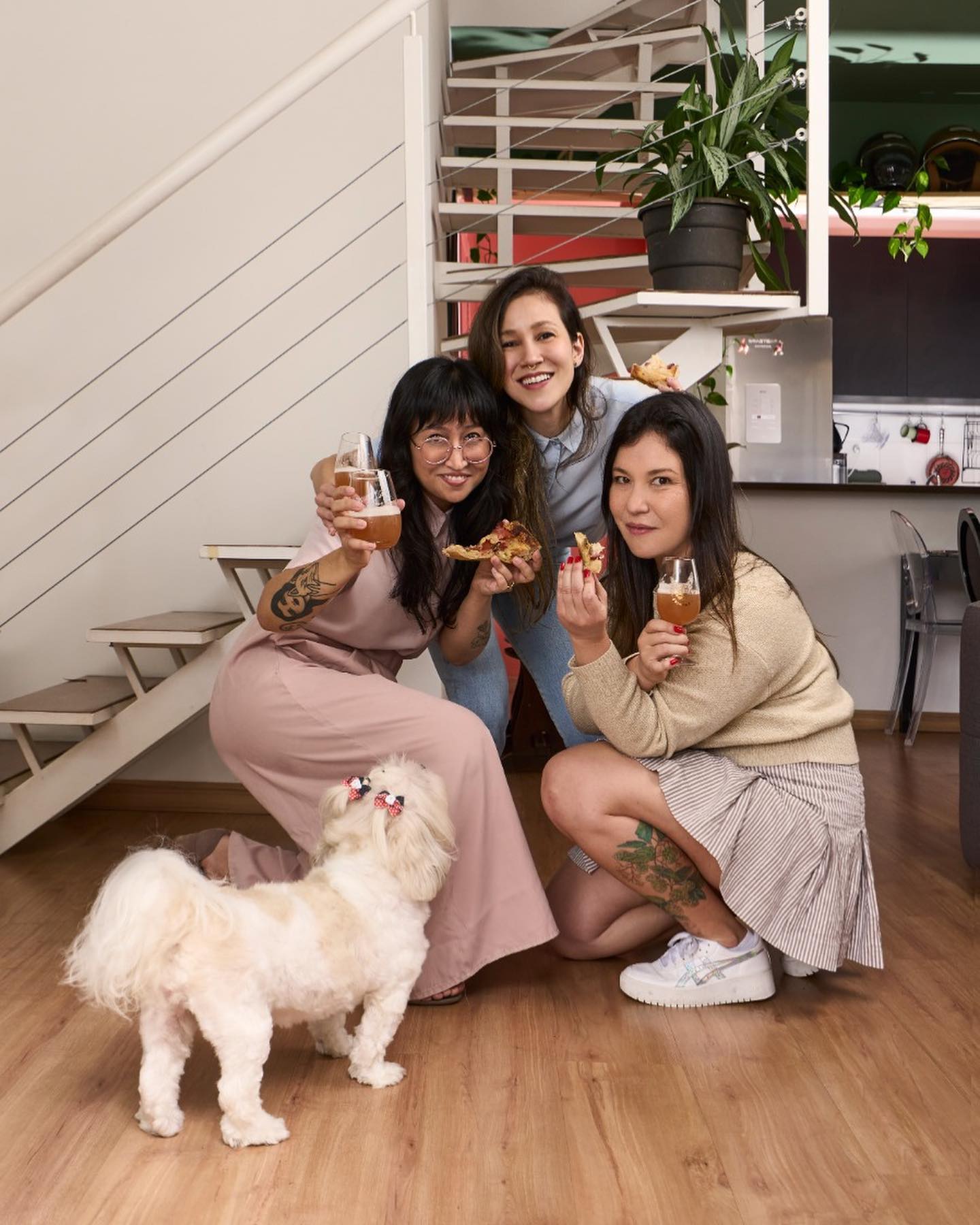 Your ancestry is important to Japas and is clearly reflected in many flavors within the beers. How has brewing beer together helped you learn more about your heritage? 
Shimada: It is very important because it naturally ended up becoming a discovery of the past for all of us. In our research of ingredients we ended up knowing about the history of immigrants that are directly linked to the farms that these Japanese came to work on more than 100 years ago. They grew various fruits, vegetables, plants and flowers in the lands that were believed to be prosperous in Brazil, in the hope of a better future. Knowing all this, we begin to better understand about our ancestors and why we were born in Brazil and how all this impacts who we are. Through this, we began to understand more than the ingredients, but even habits, concepts and traditions that we were never aware of, even though we were descendants. This deep dive into the past brings us, in addition to learning, pride in how our people fought and survived in a land so different from theirs. That's why our mission is to keep this flame lit and show how this Japanese-Brazilian mix can impact and bring new creations to the public, uniting the past with the contemporaneity of the new generation.
What was the process of entering the US market? Tell us about some of the events coming up throughout the country!
Pooah Alon (Co-Founder and CEO of Beerternational): Maíra and I met in Paris in 2010, where we both attended the same French class. We became good friends, and one of the things that really connected us was our love for good beer. We both translated our passion and love for beer into careers in the craft beer industry, me in sales and marketing and Maíra as a brewer.
We stayed friends and met again in 2017 and 2018 in Boston. My husband and I moved there in 2015, and Maíra came to participate at the Extreme Beer Fest with one of her beer projects. She told me about Japas and Fernanda and Yumi, her partners. I still remember my initial reaction—wow, what a cool and wonderful brand! I loved everything about it: the story, the fact that it's women-only owned and of course the labels and beers. When my husband and I came up with the idea of a company that would function as a platform for international craft breweries, and help them produce and sell their beers locally, I instantly reached out to Maíra and asked her to present the idea to Yumi and Fernanda. 
In February of 2019 we launched Japas U.S in a very symbolic event—The Extreme Beer Fest, of course! I love the fact that we have a very 'Beerternational' story—Maíra, Fernanda and Yumi are Brazilians, I'm an Israeli, the initial friendship and connection was made in France, the beers are Japanese inspired and we produce them in the U.S. It doesn't get much more Beerternational than that! 
We're going to have some fantastic events in several of our markets:
Thursday, August 18: Tap Takeover at The Jeffrey NYC Craft Beer & Bites (311 E 60th St, New York, NY 10022) from 5 p.m. to close

Friday, August 19: Happy Hour and Meet the Brewers with Japas at Kimura (31 St Marks Pl, New York, NY 10003) from 5:30 to 8 p.m.

Saturday, August 20: Chasing Japas Brunch at Izakaya Juraku (121 Ludlow St, New York, NY 10002) from 12 to 5 p.m.

Saturday, August 20: Meet the Brewer at Flatiron Restaurant (397 5th Ave. Brooklyn, NY 11215) from 5 to 8 p.m.

Japas Cervejaria x TETRA "Omotenashi" Release Events:

Friday, August 26: Fireside Chat with Japas Cervejaria at

TETRA Hotel

(400 W Java Dr, Sunnyvale, CA 94089) at 5:30 p.m. Free admission but you can book tickets ahead of time with the

 

Eventbrite link

.

Friday, August 26: Japas Cervejaria Brewers Dinner at Adrestia at

TETRA Hotel

(400 W Java Dr, Sunnyvale, CA 94089) at 6:30 p.m.

Here's the

Eventbrite link

.

Saturday, August 27: Japas Cervejaria & Friends Summer Celebration at

TETRA Hotel

(400 W Java Dr, Sunnyvale, CA 94089) from 12 to 3 p.m. Tickets are $35 and include unlimited beer.

Here's the

Eventbrite link

.
What's on the horizon for Japas in the next six months? What are you most excited about?
Shimada: We are looking forward to the next few months because we believe that we will start to reap what we have sown in recent years. More and more opportunities are emerging. We are committed to seizing them, in partnerships outside the beer market, as new collabs with other breweries and also with the growing interest of customers outside Brazil in our clothing and accessories store. We also decided to expand @arigatoubyjapas to the U.S.
In the last couple of years, there has been a push in the craft beer industry to address systemic issues within the industry. Where have you seen growth, as well as areas that definitely still need improvement?
Kimura: The industry now looks a little bit better than eight years ago. It's a very slow process, but I think in the past few years we've made a lot of progress. As much as I'd love to see some real changes right now, I understand we're working so that the next generations can enjoy a more equal and fair environment. It seems like people now are less afraid to talk about what's wrong in the industry and that drives some important changes that are happening now and also will be reflected in the years to come. The result is more women, BIPOC and LGBTQIA+ owned/operated businesses, which brings more diversity, more awareness that different points of view build a much fairer and creative market. But we still need improvement in the same old things—sexism, racism, classism, etc.—because every change tends to bring resistance from the status quo.
In regards to diversity in ownership, employment and consumer, where would you like to see the craft beer industry in the next couple of years?
Kimura: We're already seeing some changes, but I think it's slower than we'd like it to be. In the next couple of years, I expect to see more diversity in the industry, more respect. But as the problems that we have today are so ingrained in our social and economic structure, changes probably will happen little by little. I's great to see that this process is already in motion; that gives us more hope and also courage to keep going.
What advice do you have for BIPOC women looking to enter the brewing industry? 
Shimada: We need to continue the work of other BIPOC women from the past who opened this door for us who are here now. So the advice is: stay tough always. Even if the conditions are not good, we need to continue to tread paths so that more and more people can have more space for everyone to have an equal opportunity in the market.  And when we think we have no more strength, we will support each other.
* * * * *
You can learn more about Japas Cervejaria, upcoming events and where to find them on their website or here. Follow them on Instagram to stay up to date on news regarding their brewery!
Featured image courtesy of Bruno Fujii
---