No Comments
Brewery Showcase | Jade Mountain Brewery & Teahouse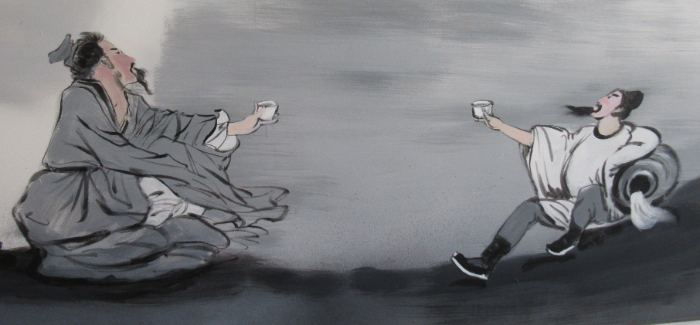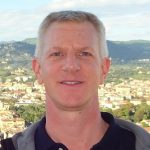 It's been a long path for Sean Guerrero to reach the grand opening of Jade Mountain Brewery & Teahouse in Aurora, CO. The brewery, which blends American and Asian culture in its beers, celebrates its opening weekend starting on June 11, 2021. Along the way, Guerrero's journey spanned 13 years, two continents, a pandemic and countless test batches of beer.
This coming weekend, visitors can look forward to innovative new releases, costumed lion dancers with drums and Asian food trucks–that's in addition to Jade Mountain's regular tap list which features light, Asian-style beers tuned up with unique adjuncts like tea and tropical fruits. The teahouse side of the menu offers a long list of non-alcoholic teas.
Exploring New Frontiers
Guerrero's journey started in college when he took a class in Chinese primarily to fit his schedule. He quickly discovered a love of the language. This initial interest expanded during several visits to China teaching English and absorbing the culture.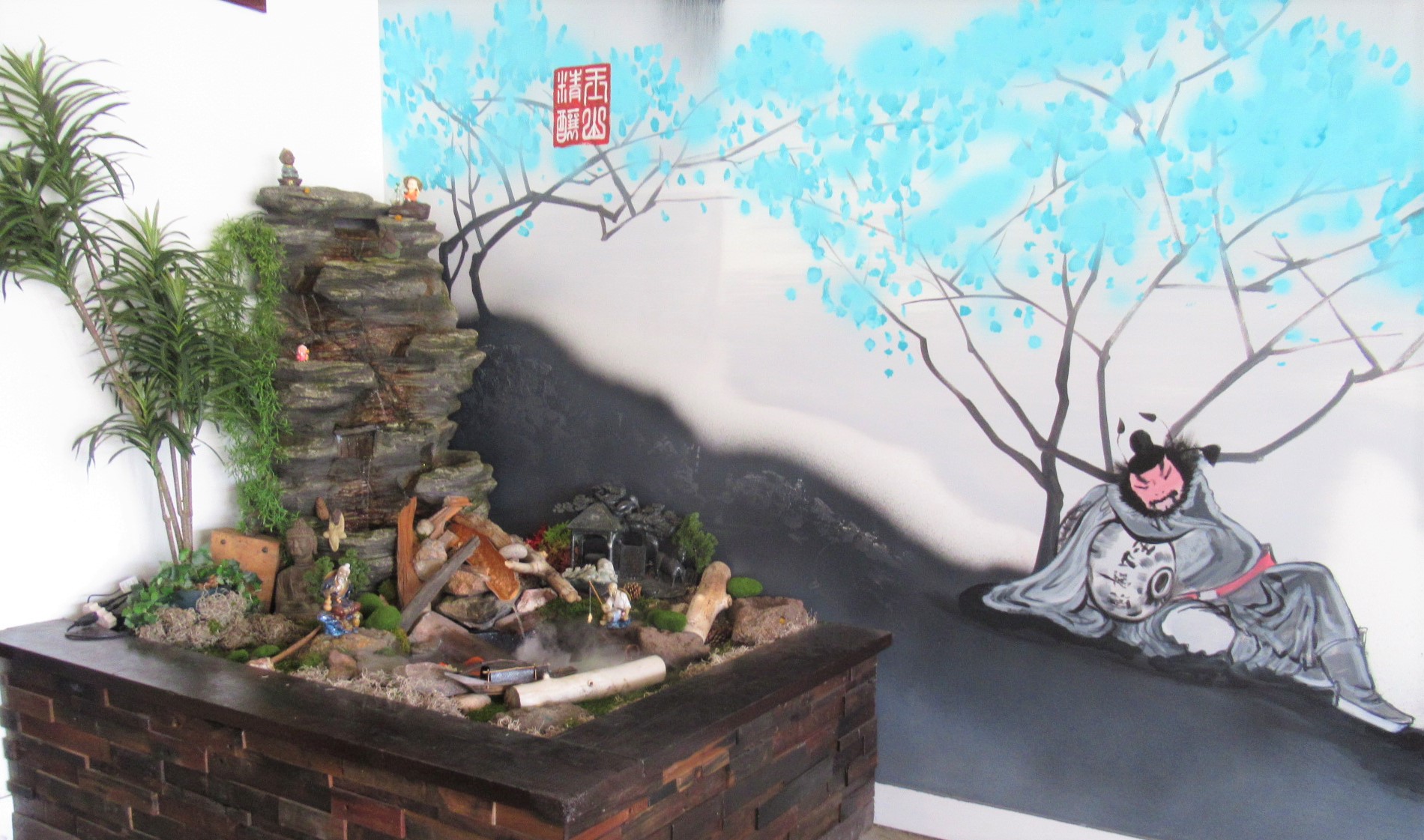 Guerrero's odyssey culminated in a move to the Chinese city of Huzhou with his wife, who is Chinese. Writing for an English-language beer magazine, Guerrero recognized the lack of craft beer options in China and decided to put his homebrewing skills to work.
Over the course of two months, Guerrero transformed a former teahouse into a brewery and taproom with a self-built 10-gallon system. While the locals were not exactly familiar with craft beer, they were certainly curious about the foreigner-owned business and many stopped by just to check it out.
Cross-Cultural Education
Improving his Chinese-language skills to explain the nuances of craft beer, Guerrero enjoyed bringing American craft beer culture to Asia and educating curious consumers. "It was pretty cool to experience the culture and introduce people to craft beer who've never experienced it," he said.
Given the far-flung location, obtaining ingredients presented challenges. On frequent trips out of the country, Guerrero packed his bags with yeast and hops for new batches of beer.
Despite his success in the local market, Guerrero realized that ultimately his reach in China was limited. The Chinese government is not exactly supportive of foreign-owned business ventures. As a result, Guerrero sold the brewery to a friend and returned to his hometown of Denver.
Bringing Asia Back to Denver
Guerrero wanted to expose the Denver craft beer market to new and interesting Asian-influenced flavors and styles; in doing so, he began a three-year saga. At one point, his fully built-out Denver brewery was just weeks from opening, only to have it derailed by COVID-19. The problems were exacerbated by new, financially prohibitive business regulations dictated by the city.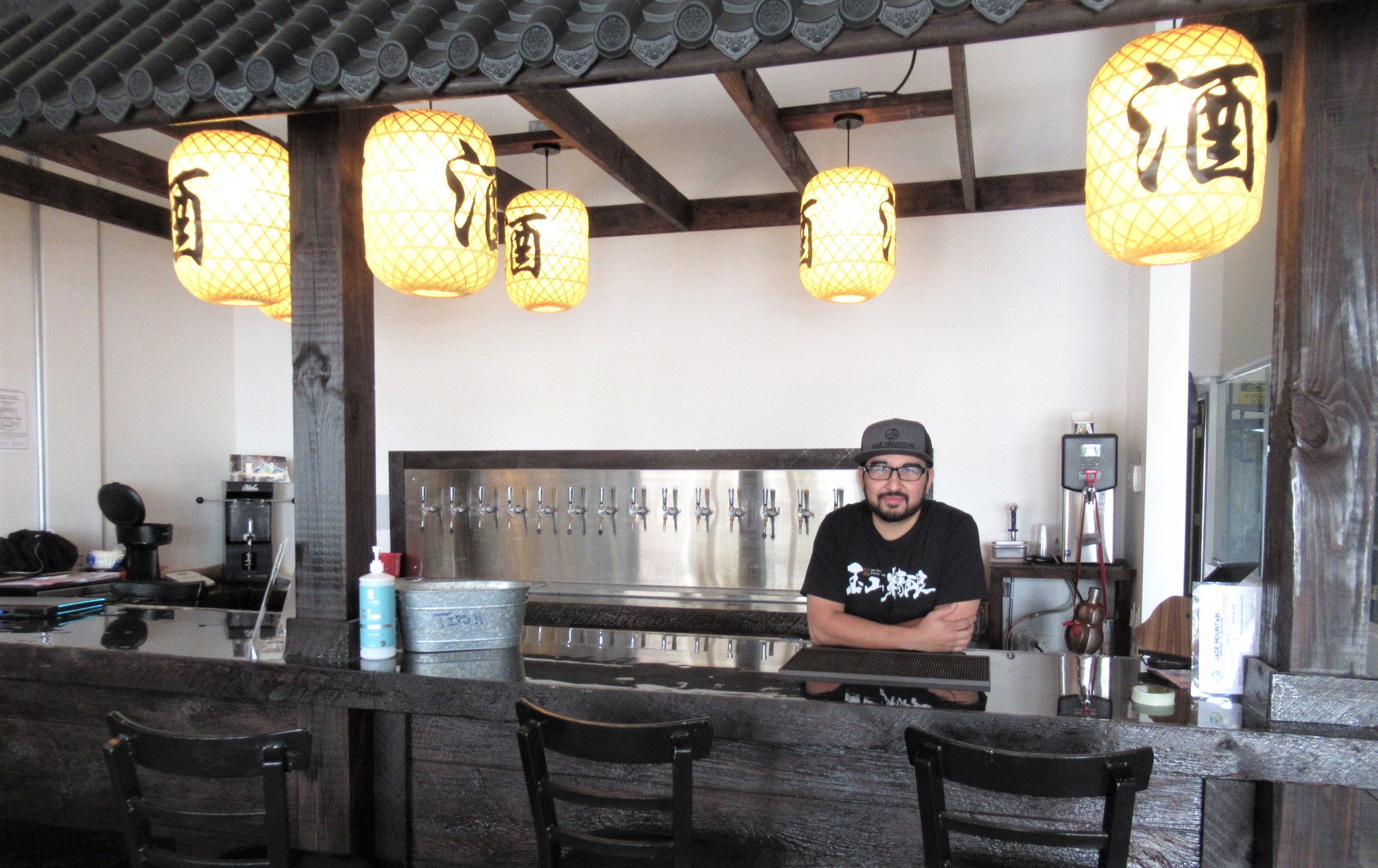 As a result, Jade Mountain initiated a search for a new home. Guerrero ultimately ended up taking over the vacant space that had formerly been Pilot House Brewing in Aurora, a Denver suburb. Guerrero rebuilt the nautically-themed brewery as an Asian taproom and a teahouse.
All the while Guerrero kept brewing test batches to refine his style.
Beer Blends Cultures
Guerrero's beer philosophy centers on pushing boundaries and blending cultures while remaining accessible to regular beer craft beer drinkers.
"The beers are a blend of everything," Guerrero explained. "I've got culture in a glass. You've got different flavors and east and west blending together."
Guerrero also aims to take some of the pretentiousness out of craft beer by serving accessible, enjoyable brews.
"I'm brewing beers for people who can appreciate flavors," he said. "This is beer for everyone."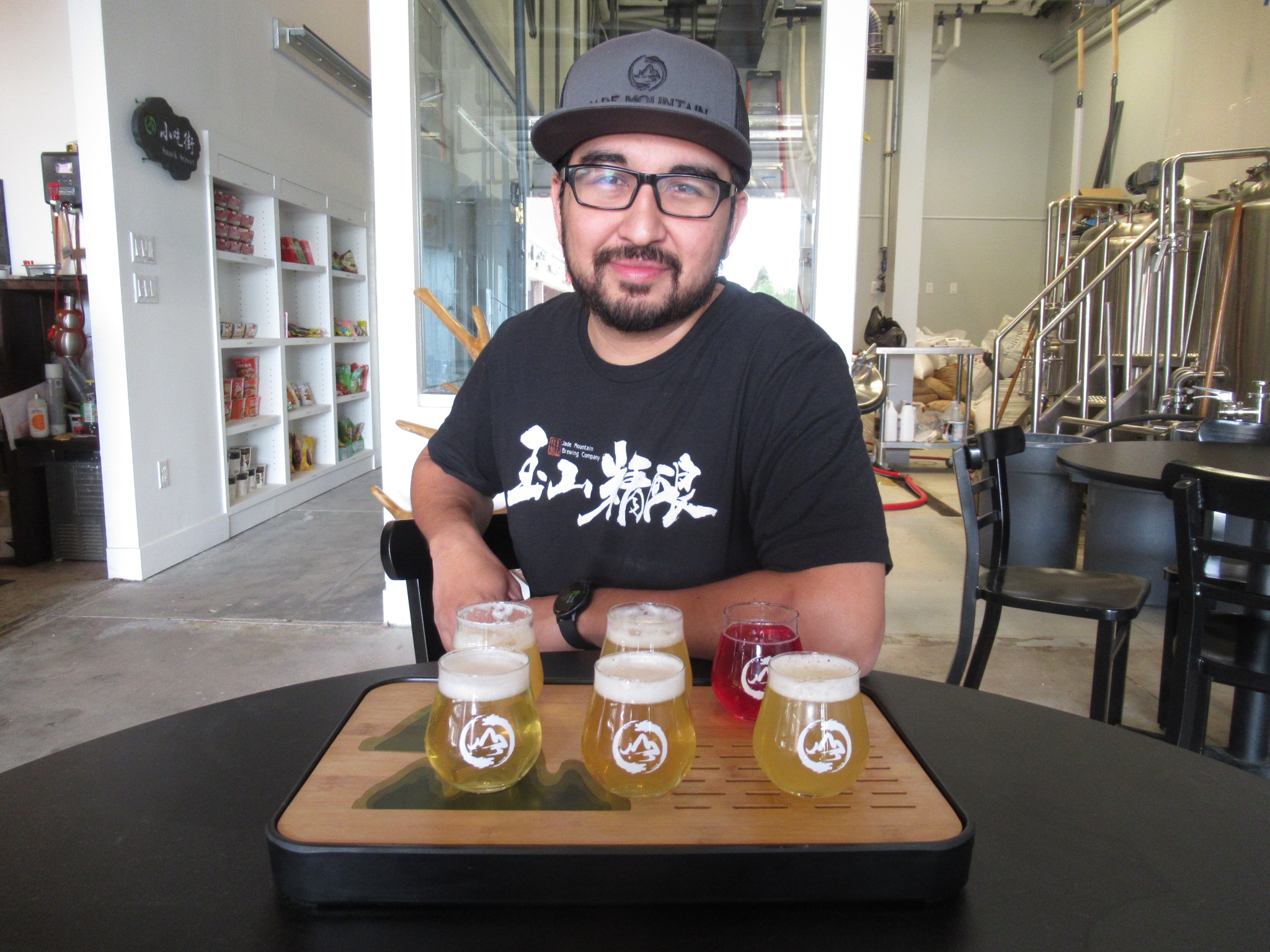 Asian Ingredients Infuse Beer
The cornerstone of Jade Mountain's brews is an Asian spirit that's conveyed through their names and ingredients. With names like Silk Road and Lion Dance, Guerrero's beers incorporate exotic adjuncts like jasmine, dragonfruit and Oolong tea.
Rice also plays a significant role in many of the beers, but in a much more positive way than people often expect. For example, in the Happoshu series, Guerrero uses 33% rice in the malt bill which gives the light-colored beers substantial body and a dry finish.
"By putting that much rice into the beer it really dries the beer out super dry and has that nice floral sweet flavor from the rice," Guerrero said. He added that it absorbs other flavors well and he has already introduced a jasmine version.
Likewise, in Silk Road–his Asian take on a hazy New England IPA–Guerrero makes purposeful use of rice to create a unique beer.
"Many hazies have big body and residual sweetness," he expalined. "I put 10% rice in this beer to dry it out without being too hop forward." The complex beer drinks thick and layered with flavors and without any of the bitterness often associated with IPAs.
Despite Jade Mountain's Asian theme, Guerrero tries to use local ingredients whenever possible. He sources his malt from Root Shoot Malting in Loveland, CO and his yeast from Propagate Lab in Golden.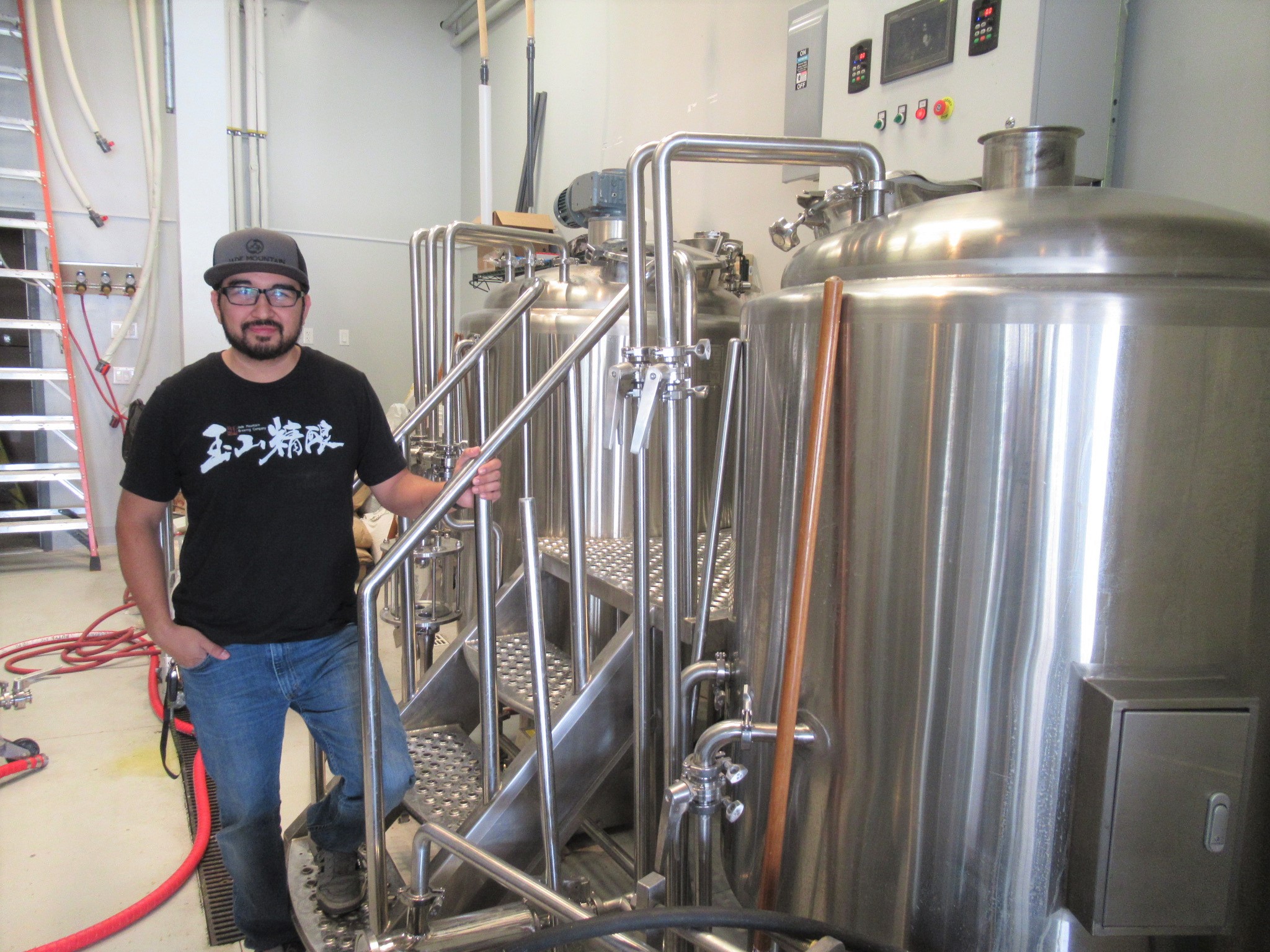 Innovative Brewing Builds Flavor
Due to the small size of the brewery, Guerrero uses an unusual process to boost the flavors of his beers and create Lager-esque brews without the extra lagering time. Using ale yeasts, he ferments under pressure to capture flavors and essences that might otherwise be blown off. According to Guerrero, the pressure creates an end result similar to Lagers.
To top it off, Guerrero adds fruit to many of his beers — up to 100 pounds per barrel. "I always want to have beers where, if I say there's mango in it, yeah there's mango in there," he explained.
Don't Forget the Tea
As to what the future holds, Guerrero wants to keep experimenting with adventurous brewing techniques and flavors while also raising the profile of the teahouse. He currently has about 20 teas available and plans to conduct tea ceremonies and tastings in the near future to expose Coloradans to that world of flavor and culture as well.
Guerrero succinctly encapsulated what he wants Jade Mountain to become: "I want to create a place where it's not just about the beer and not just about the tea, a place where you can have an experience."
Featured image courtesy of Scott Grossman
---