alamo drafthouse Archives – PorchDrinking.com
April 5, 2018 | Brian Phipps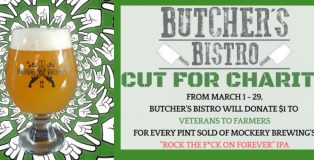 Mile High City brewery Mockery Brewing and Butcher's Bistro collaborated during the month of March to support a favorite charity, Veterans to Farmers.
Throughout the month, for every pint of Mockery's "Rock the F*ck on Forever" IPA sold at Butcher's Bistro, $1 went to the nonprofit. In addition, at the end of the month Butcher's Bistro hosted a silent auction and celebration for Veterans to Farmers great work.
March 17, 2017 | Tristan Chan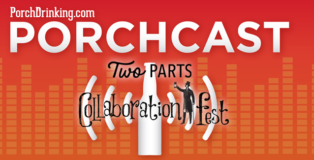 For Episode 34 of The PorchCast, the whole gang sat down with Casey Berry, Tobias Kraus, Keanan Stoner and Alex Weissner of Two Parts to preview next Saturday's 4th annual Collaboration Fest.
Podcast: Play in new window | Download
Subscribe: Apple Podcasts | RSS