No Comments
Denver's Mockery Brewing & Butcher's Bistro Raise $1,320 for Charity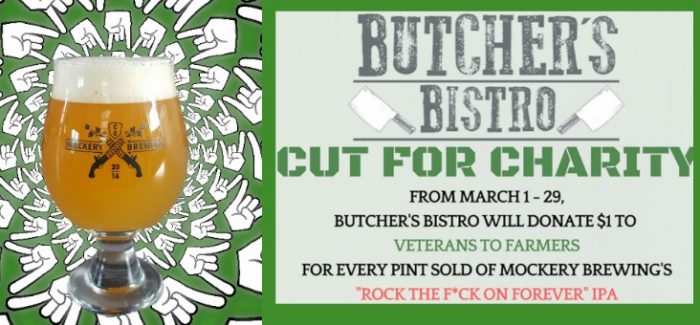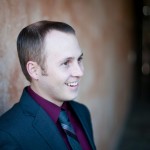 Mile High City brewery Mockery Brewing and Butcher's Bistro collaborated during the month of March to support a favorite charity, Veterans to Farmers.
Throughout the month, for every pint of Mockery's "Rock the F*ck on Forever" IPA sold at Butcher's Bistro, $1 went to the nonprofit. In addition, at the end of the month Butcher's Bistro hosted a silent auction and celebration for Veterans to Farmers great work.
At March's end, 230 pints were sold and $1,090 was generated at the silent auction. In total, Veterans to Farmers will receive $1,320.
During the silent auction, attendees listened to Veterans to Farmers Co-Founder and Executive Director Rich Murphy how their programs make real impacts in the lives of the veterans they work with.
Silent Auction Donors
Finally, items for the silent auction were given by several breweries like Ratio Beerworks, Renegade Brewing Co. and Spangalang Brewery. In addition, other businesses like the Passport Program, LoHi SteakBar, Alamo Drafthouse, Jumpstreet and Rodizio Grill gave items for the fundraiser.
The following posters provide further insight into the program.
---