No Comments
San Francisco Beer Week 2018 | Favorite Brews & Discussing Women in Beer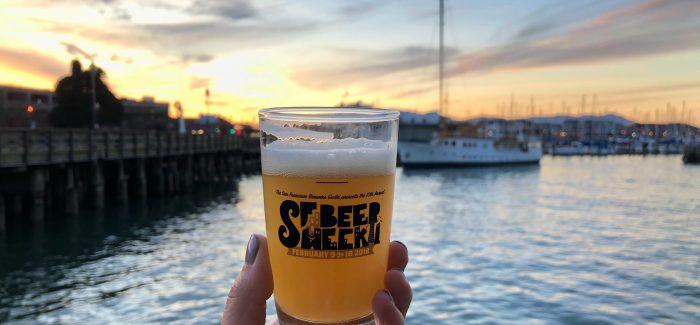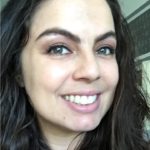 Now that our northern California team has fully recovered from our cumulative San Francisco Beer Week (SFBW) hangovers, we would like to share some of our favorite beers and breweries from the Gala! If you are like us and received tickets to attend the Gala, you know it was a whirlwind of pours, great food and amazing talks. Here are some of our NorCal/Bay Area team members' favorite things from SFBW 2018, and a recap of panel discussions on topics including women in beer.
Beers, Beers, Everywhere
When one thinks about SFBW, one can imagine lots of beer, but we were never prepared for the massiveness that is the SFBW Gala! Breweries showed up earlier in the day to set up their stations and prep themselves for huge crowds of eager craft beer lovers.
Alluvium Pilsner from Seismic Brewing Company up in the North Bay. With a killer hops profile, the beer was far from a boring pilsner. I wanted to drink it straight from the tap but apparently that is frowned upon!
https://www.instagram.com/p/BhBKFP7nZ1Q/?taken-by=consciouslycrafty
Santa Cruz's Humble Sea. Super juicy, "foggy" IPAs and Music Makers, a wild ale brewed with snozzberries. The snozzberries truly did taste like snozzberries.
https://www.instagram.com/p/BfCAyaAh3lz/?taken-by=the_toots
Black Hammer Brewing Paul Sign Melon, a CBD IPA. Don't worry, this won't put your head in the clouds because it's made with cannabidiol (CBD for short) and not THC.
Let's talk about… Women in Beer
The Opening Gala for SFBW was not ALL about imbibing and waiting in long lines for some Pliny the Younger (seriously, the line was well out the door and far down the outside just to get a taste) if you are into that kind of thing. On the Pliny front, I got my taste on another day!
Several impressive industry leaders led craft-beer focused talks, such as Admiral Malting and Mad Fritz for "Secrets of Malt" while Humble Sea and The Rare Barrel discussed sours. Armistice Brewing and Drake's Brewing delved into the topic of women in beer, which interested us all the most, not because we are all women, but because it offered discourse on the challenges women face within the craft beer world, as well as a discussion about the nuances regarding breweries reaching female beer drinkers.
You would think that proving yourself, regardless of gender/sexual orientation, in your field would grant you certain things, like not having to over explain yourself when you say you are a brewer or work in craft beer. I personally have had this happen to me while at work, which threw me for a loop. Yet, it continues to be an issue. So, for that reason, it is good to see fests like SFBW not only provide good beer to patrons, but also provide a platform through which tough topics like "Women in Beer" can be examined.
The amazing panel of women kept their audience captivated to say the least!
Follow our NorCal Beer Writers on Instagram!
Constance Del Rio on IG as @ConsciouslyCrafty
Justin Carter on IG as @The_Toots
Anna Scott on IG as @16OuncesofSeattle
Victoria Pratt on IG as @TapswithTor
---