No Comments
HenHouse Brewing Co. | Oyster Stout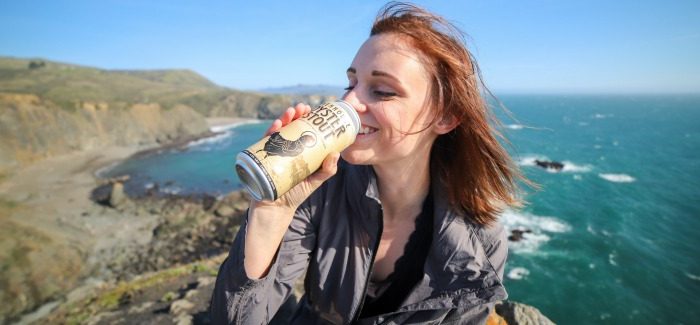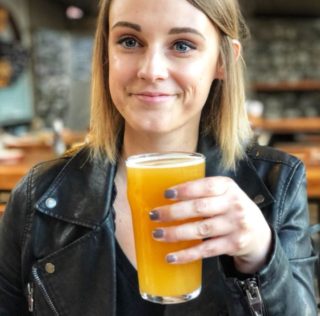 I usually save stouts and porters for winter; you know, when it's freezing and all you want to do is sip on something that's full of chocolate, coffee and all things right in the world. But you're going to want to drink this HenHouse Brewing Oyster Stout all year round.
ABV: 4.9%
HenHouse Brewing's Oyster Stout is that and so much more! I'll admit, when I first came across this stout last summer I avoided it at all costs. I have a serious way with being a stubborn two-year-old and hate trying anything new- er, or that has oysters in it. I finally gave this beer a try about a month ago and let me tell you… I'm an idiot for missing out on this beer for so long!!
This beer is the second pillar that has built what is HenHouse today. Aside from their saison, the oyster stout is one of the first beers they started brewing. So you could say the have this beer down to a delicious, delicious science.
Oysters and stouts go hand in hand since the dawn of time (well, the 19th century). Both stouts and oysters were inexpensive and the perfect combination for fishermen and the poor, so why the heck would you put those two together?
My initial hesitation to oysters in beer was that it would taste just like a fishy little oyster, but that really isn't what goes on in this mighty fine brew. HenHouse is throwing in whole Hog Island Oysters from Tomalas Bay, just 45 minutes from the Santa Rosa brewery, during the boil and the oysters open up and release a salty liquor (the liquid inside the shell) that gives the beer an excellent salinity that is also accompanied with some added sea salt.
Ringing in at 4.9% ABV, you're going to be drinking this English dry stout like it's going out of style! Seriously, just picture drinking a chocolate espresso brownie with a light dusting of coarse sea salt because that's literally what this oyster stout tastes like. The mouth feel is lighter than your typical stout so this one won't weigh you down- basically I'm trying to tell you it's a crushable stout. So grab a can or four, find a beach and get drinking!
---