No Comments
Cask Taproom & Wine Bar Grand Opening March 23, 2018 (Berkeley)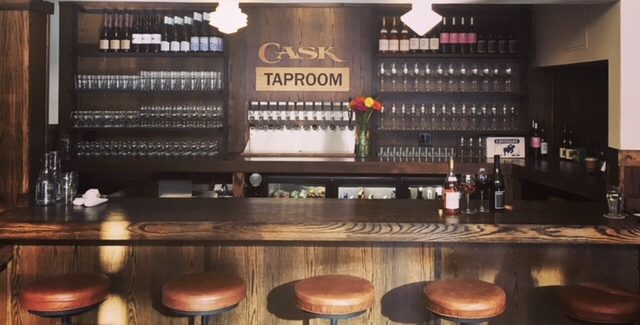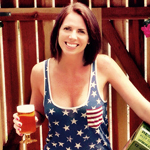 Brian Sheehy and Doug Dalton own three Cask Store locations: the flagship downtown on 3rd and Market, and another spot in the old Rincon Postal Building near the Embarcadero, and Cask on College in Rockridge. Sheehy and Dalton own a handful of other great bars in the Bay Area, including Bourbon and Branch, Pagan Idol and Local Edition. They have been influential to the cocktail scene in this area for the past decade and many great bartenders who have gone on to open their own establishments came up through the ranks of this company. Cask Taproom and Wine Bar is the name of the new drinking establishment within the Cask on College Shop. I spoke with taproom manager and beer buyer Josha Baker about the history of Cask, herself, and the Grand Opening on March 23, 2018.

Cask Taproom & Wine Bar
The Cask Taproom has 12 lines and it's a very short, long draw system with a glycol power pack and gas blender. Josha Baker considers many factors when selecting beer for the bar and store, but the bottom line is that it must be a good beer that's balanced in aroma and flavor and independently owned.
With such a vibrant local brewery scene, a limited number of lines Cask has chosen to highlight domestic, mostly local breweries on draft and offer imported beer by the bottle. In addition, Cask offers over 250 different bottled and canned beers in the shop that can be enjoyed in the Taproom with a nominal corkage fee.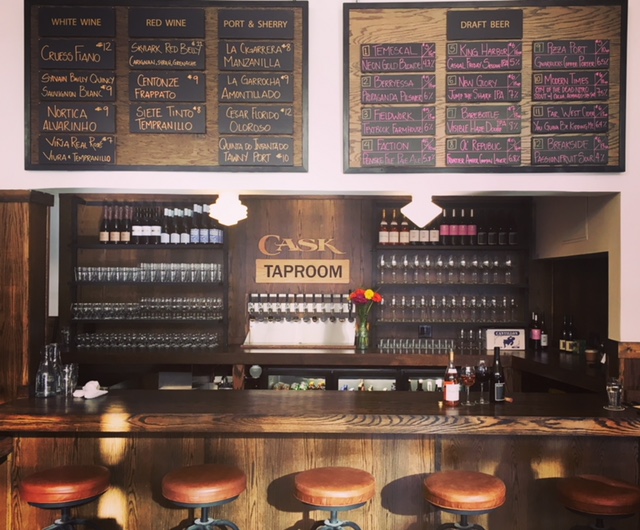 Cask offers 10 wines by the glass. Their wine buyer, James Arnold, has selected a delicious and eclectic mix of varietals from New and Old World regions. They also offer some Sherry, an array of vermouth and aromatized wine, and Josha is currenty working on a "Shim" (low alcohol) cocktail menu. Cask's liquor license only allows them to pour grape-based liqueurs that are under 23% ABV.
"This unique and historic space came with a rare combination of liquor licenses, allowing us to serve beer and wine on premise, as well as a full liquor store for off-premise sale and offer educational spirits tastings," Josha explains. "It's really a one-stop-shop for all beverages, and everyone who works here is nerdy about and dedicated to the craft."
Meet the Woman Behind The Bar: Josha Baker
I'm an upcountry girl from Ulupalakua, Maui, Hawai'i.
I started waiting tables at Koho's Bar and Grill during summer breaks from Scripps College. After graduation, I moved to Northern California and worked a chain bartending gig but was lucky enough to quickly land a job behind the rail at the Michelin starred, Village Pub in Woodside. This turned out to be the first of three Bacchus Management group restaurants I would work at over the course of eight years, including Spruce and Cafe des Amis (now closed). This company fostered a deep interest and appreciation for excellence in hospitality, beverage and culinary endeavors.
I've been at Cask for three and a half years and have been working on this project indirectly and directly for most of that time.
https://www.instagram.com/p/BgYE3C-DY55
There are so many different inspirations for my love of beer but they all really came together about five years ago, like a magical beer convergence. At that time, I was bartending at Nopa with Yanni Kehagiaris, who is passionate about beer and really sparked my love for sours, which I began to recognize as pre-made cocktails in a bottle since they have sour and sweet components. Additionally, I moved to Oakland which seemed much less focused on cocktails and wine and incredibly steeped in great beer. I was also studying Microbiology and Organic Chemistry which gave me insight into the molecular process of brewing and really deepened my appreciation for the process. Lastly, I started dating my boyfriend, Daniel McChesney-Young, an East Bay native who introduced me to local beer favorites and culture.
Five Fun Facts About Josha
She was the first female state champion pole vaulter for the state of Hawai'i.
One of her guilty pleasures is crazy hot, melt-your-face-off, instant ramen from Koreana Plaza, served with a slice of American cheese melted on top.
She has visited 26 states in the U.S. and wants to make it to all of them someday.
Her favorite live show ever was The Prodigy at The Fillmore.
She is happiest on long bike rides, but the destination has to be a brewery or beer bar.
Grand Opening Details
Date: Friday, March 23 from 4pm to 8pm.
Address: 3185 College Ave, Berkeley, California 94705, (510) 788-6228
Taps: 12 draft lines will be pouring beer from a different local brewery and a brewer from each spot will be in the house with us… like a big Meet the Brewers of the Bay Area! So far, this list will include beer and brewers from (in alphabetical order):
21st Amendment
Alameda Island
Ale Industries
Almanac
Altamont
Barebottle
Drake's
Far West
Gilman
Hen House
Oakland United
Seven Stills
We will either have small bites or a food truck out front, and people are welcome to bring their own food.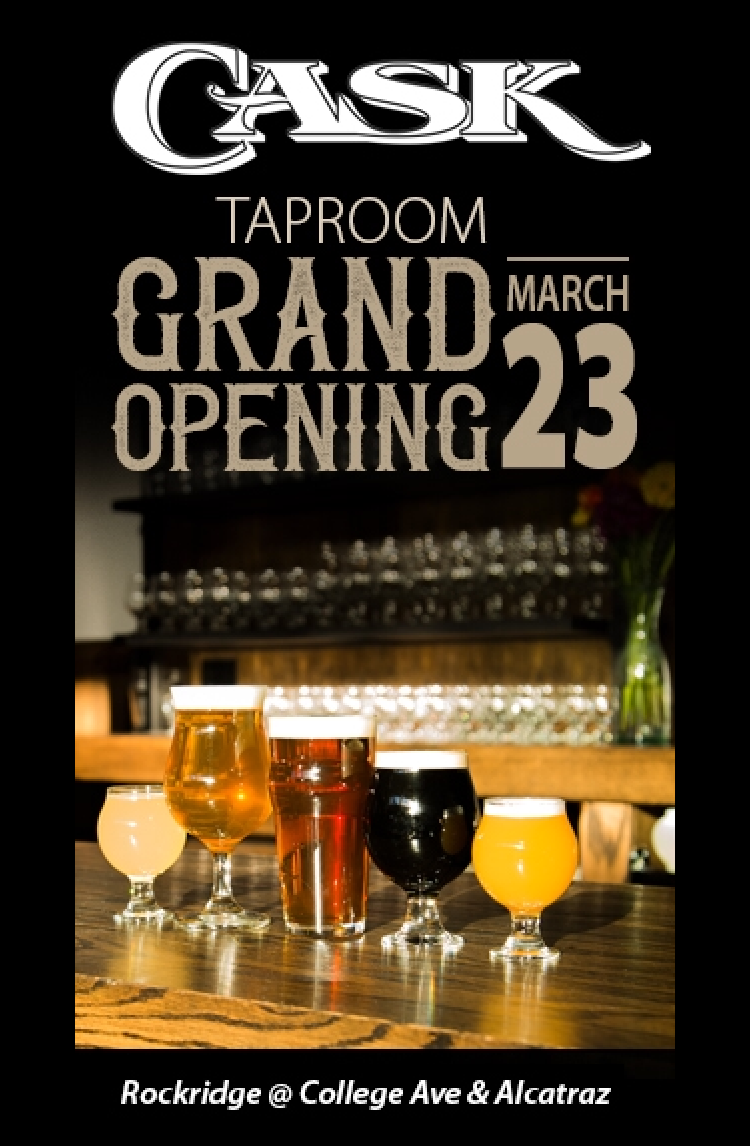 ---