Alewerks Archives – PorchDrinking.com
May 29, 2018 | Scott Johnson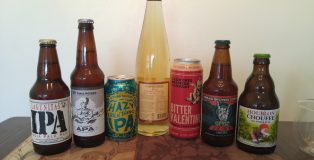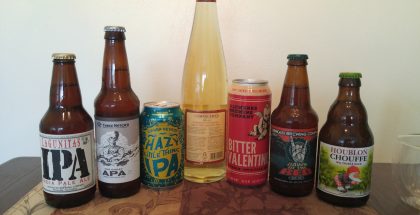 Everyone has a favorite cocktail. Not just from the base recipe or primary ingredient, but it isn't your cocktail unless it's made with your favorite brand. So when you jump from the 10 major brands of whiskey to the hundreds of available pale ales in your state, the search becomes a massive task. That's where I've taken the steps to help narrow down the best Braggot Cocktail that will get you started on the road to personal perfection.
A braggot is technically defined as a beer mixed with mead; however, the beverage can exist through traditionally brewed recipes. The Beer Judge Certification Program would list it as an Alternative Sugar Beer (31B) where honey is used as the primary ingredient. They can vary wildly in terms of flavor, weight and sweetness. You would think this style would appear more often in our age of experimentation, but finding a commercially available braggot has been very difficult lately.
October 30, 2013 | Erin Petrey 1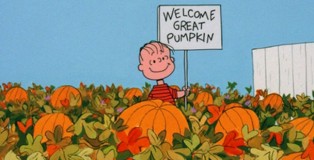 It's that time of year again, when the leaves begin to turn from their summery, verdant green to all shades of red, orange, and yellow. And they reach their peak crunchiness for the most satisfying of leaf stepping. It is finally time to don sweaters and cozy scarves. The winds begin to bring in a chill, and with those crisper temperatures come the familiar smells and tastes of fall: pumpkin and spice. Many look forward to enjoying that first slice of pumpkin pie, or perhaps that Pumpkin Spice latte in the morning (with the honorable mention of gorging on Halloween candy). But for us PorchDrinkers, we look forward to the release of the spicy, oh so delicious pumpkin beers. So here are a few of the best pumpkin beers I've sampled this season to cozy up with during the autumnal days ahead.