One Comment
Ultimate 6er | It's the Great Pumpkin Beer, Charlie Brown!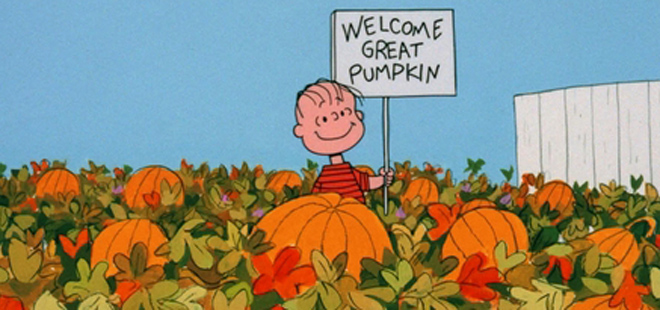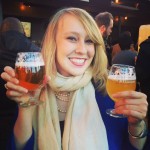 It's that time of year again, when the leaves begin to turn from their summery, verdant green to all shades of red, orange, and yellow. And they reach their peak crunchiness for the most satisfying of leaf stepping. It is finally time to don sweaters and cozy scarves. The winds begin to bring in a chill, and with those crisper temperatures come the familiar smells and tastes of fall: pumpkin and spice. Many look forward to enjoying that first slice of pumpkin pie, or perhaps that Pumpkin Spice latte in the morning (with the honorable mention of gorging on Halloween candy). But for us PorchDrinkers, we look forward to the release of the spicy, oh so delicious pumpkin beers. So here are a few of the best pumpkin beers I've sampled this season to cozy up with during the autumnal days ahead.
---
Southern Tier Pumking
ABV: 8.6%
This is easily the best pumpkin beer I have ever tried. The immensely spicy bouquet from this brew makes you yearn for a plateful of turkey, dressing, and mashed potatoes. Southern Tier bestows upon us beer lovers a pumpkin ale truly worthy of its royal title. This is a pumpkin beer I would actually pair with a slice of its pie-ish brethren, but it's also fantastic on its own to brave the cool autumn breezes that are to come.
---
Elysian The Great Pumpkin Ale
ABV: 8.1% IBU: 20
Poor Linus would have been proud that Elysian is promulgating his great tradition. The spice is tremendous on the nose of this imperial pumpkin ale, but also delivers a bit of malt to temper the flavor. The Great Pumpkin also showers drinkers with presents of light brown sugar and a bit of real pumpkin flavor. So snuggle up with your blankie and a big pint of this brew in your pumpkin patch while you await the arrival of the big orange guy himself.
---
Weyerbacher Imperial Pumpkin Ale
ABV: 8% IBU: 21
Weyerbacher puts forth a very unique approach to the pumpkin beer with this imperial ale, and seeks to join the ranks of pumpkin royalty. The nose is spicy but the palate has an interesting sour profile that is almost tart to the taste. Despite the sourness, this despotic pumpkin is full-bodied and fantastic for one of those warmer fall days.
---
Schlafly Pumpkin Ale
ABV: 8% IBU: 16
This pumpkin beer is a season standby – always one of the trustworthiest pumpkin beers. Schlafly brews a pumpkin ale that tastes like a big scoop of pumpkin pie in a pint glass. However, as some pumpkin ales tend to be a bit more viscous, this one is smooth and easy drinking. This brew presents just enough spice to keep you coming back for a few more sips, but too much to give off that hot spiciness that heavily spiced beers can lend.
---
Alewerks Pumpkin Ale
ABV: 7.3%
This pumpkin ale tastes exactly like a big scoop of pumpkin pie filling. There is not too much spice on the nose, but the flavor is immensely pumpkin, and not just pumpkin spice. Alewerks was not joking around when they set out to do a pumpkin beer: all that is missing from this ale is some buttery crust, a big dollop whipped cream, and cozy fireplace.
---
21st Amendment/Elysian Collaboration He Said Baltic Style Porter (with Pumpkin and Spices!)
ABV: 8.2%
Despite the whacky exchange detailed on the box featuring something about a pumpkin fest and watermelons, this collab is a great pumpkin beer for those who want the pumpkin flavors but prefer a darker beer. The nose is the familiar maltiness of a porter with the spices almost hidden beneath the foam; only the slightest hint of cinnamon escapes. The actual pumpkin flavor gives way to the might of the porter backbone with a light spice making the experience just a bit more interesting.
---