#BeerShowcaseSeries Archives – PorchDrinking.com
October 12, 2021 | Rachel Morrison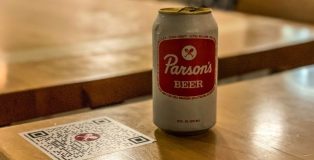 Parson's Beer, a Golden Ale, is brewed by Revolution Brewing and can only be enjoyed at Parson's Chicken & Fish here in Chicago. The beer is light, crisp and refreshing and pairs perfectly with Parson's incredible menu. You can't necessarily enjoy the restaurant's stunning patio year-round, but you can enjoy this beer anytime you'd like–and that's arguably more important.
September 15, 2020 | Mathew Powers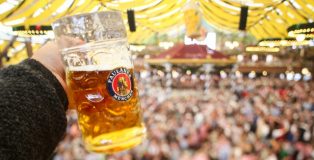 The global pandemic has put a damper on our oom-pah-pahs and Zicke, zacke, hoi, hois. Indeed, Oktoberfest 2020 — whether it be in Munich or anywhere else — is not quite the same. Nevertheless, the six official Oktoberfest breweries in Munich have not ceased in creating their beers. The youngest of the six, Paulaner, offers not one, but two versions: the historic Märzen that's available year-round and the Oktoberfest Lager served in Munich during the festivities. For extra fun, search for the special one-liter can and glass mug set.