#BlackWednesday Archives – PorchDrinking.com
November 19, 2018 | Mathew Powers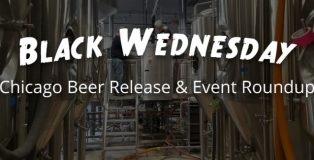 Once deemed "Black Out Wednesday," to differentiate it from Black Friday and because the day before Thanksgiving ranks as one of the busiest drinking nights of the year, Black Wednesday has grown to become one of the craft beer industry's biggest days. Chicago's breweries and bars are regaling patrons with plenty of special beer, most of it as black as a winter night. So, to help you navigate Black Wednesday in Chicago, we've compiled a list to help you.
We can't detail every event, but we tried to hit on the big releases and offerings. Did we miss something grand? Let us know via comments here or on social media. Have a great Thanksgiving Week!
November 21, 2017 | Mathew Powers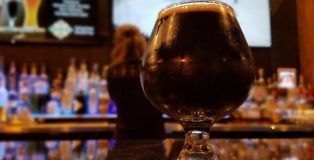 A raging-river's worth of barrel-aged beer flows through Chicago during November and December. Breweries often release special beers and throw plenty of parties on both Black Wednesday and, even more-so,  Black Friday. But, it all starts with the day before Thanksgiving, allowing beer drinkers an opportunity to party, as well as purchase some Turkey-Day goodies!
Events are listed as we received them
Read More