No Comments
Black Wednesday: Dark Beer, Releases & Parties in Chicago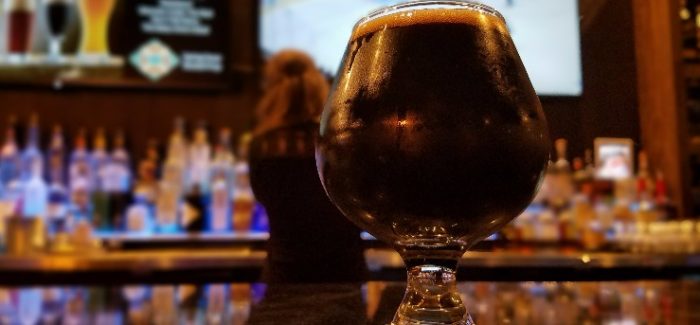 A raging-river's worth of barrel-aged beer flows through Chicago during November and December. Breweries often release special beers and throw plenty of parties on both Black Wednesday and, even more-so,  Black Friday. But, it all starts with the day before Thanksgiving, allowing beer drinkers an opportunity to party, as well as purchase some Turkey-Day goodies!
Events are listed as we received them

Soundgrowler Brewing Blackout Wednesday
BuckleDown: Significant Imperial Stout Black Wednesday Can Release
Doc's Smokehouse (Mokena): Barrel-Aged Blackout Wednesday
Alter Brewing: Motivator Doppelbock Debut with Growler & Crowler specials
Blue Nose Brewery: Blind Doggery Bomber Released
Chipotle Imperial Stout. The video link can be found here: https://www.facebook.com/BlueNoseBrewery/videos/1898963013524573/
Open Bottle: 3rd Annual Barrel Aged Black Wednesday
Begyle Brewing Ugly Sweater Party
Myths and Legends Brewing Company: Blackout Wednesday Event 
On Tour | Blackout Wednesday
Werk Force Brewing: Black Wednesday Bruges Brothers Food Truck Party 11/22
Bitter Pops – Prairie Kraft Tasting
Great Central Brewing Company Black Wednesday
Only Child: Blackout Wednesday
Miskatonic Brewing Black Wednesday
From Facebook (no event page):
Black Wednesday is nearly upon us! Stop by our taproom tomorrow from 3 to Midnight (yes, we have extended the hours) to enjoy some very special beer tappings.
The Innkeeper, our buckwheat dunkelweizen, is returning for your drinking pleasure. We are tapping a new creation, The Hexecutioner, an Imperial stout infused with pure liquid cacao and barrel-aged coffee. As if those aren't enough, we will also be tapping both of our FoBAB beers, Hoo-ah and Soubrette.
We also want to make sure you have plenty of beer for Turkey day on Thursday, so we're offering $15 growler fills.
On top of all of the extended hours, the special tappings, and the discounted growler fills you can also enjoy beers out of our brand new stemmed glasses, pictured below.
We hope to see you here tomorrow! Cheers!
Iron & Glass: Black Wednesday!
Hopvine Brewing Celebration
Event Page  — All 14 oz signature beers are $2 plus…
Black Wednesday Goose Island BCBS Events
Beer Bistro: Bourbon County Stout: Event Page:
Sheffield's: Goose Island BCBS 2017 Release: Event Page
Old Town Pour House (Oakbrook): Goose Island Bourbon County Anniversary: Event Page
Fountainhead Chicago: Goose Island Bourbon County Stout Release: Event Page
---