CCBC Archives – PorchDrinking.com
November 3, 2017 | Eric Jackson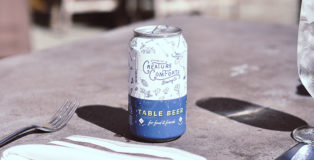 There has been a steady rise in the popularity of the bière de table in the last several years and if you have difficulty pronouncing it like I did, the English translation is table beer. This Belgium-style beer is designed and brewed for easy drinking. It's a very balanced and simple recipe designed to cleanse the palate in between bites at the dinner table. With its low alcohol level, you can casually drink this throughout the day.
April 5, 2017 | Danele Bova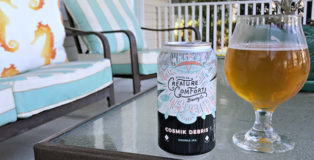 Creature Comforts Brewing Co. in Athens, Georgia brings back their spring seasonal, Cosmik Debris, which was released in March.