#craftbeerdotcom Archives – PorchDrinking.com
April 19, 2018 | Mathew Powers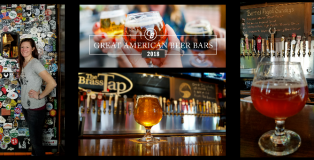 Kerri Gatz, general manager of the 2018 Craftbeer.com Illinois' Best Beer Bar, has cultivated a craft-beer environment that showcases small, local brewers with as much enthusiasm as it does well-known brands. Though operating under the umbrella of the Brass Tap franchise name, the independence offered to Gatz at her Orland Park (Chicago) location has allowed her to provide patrons with beer choices, events and an overall vibe that reflects her personality and love for beer. She's more than a bar operator; she is a craft beer ambassador.
August 9, 2016 | Kara Loo and Kelissa Hieber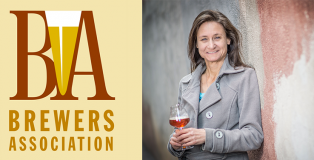 As we approach Julia Herz at the CraftBeer.com booth at the Vail Big Beers fest, she's standing with Executive Chef Adam Dulye, purveying toffee and craft beer samples. Enthusiastically, she encourages us to give the pairing a try and we do so willingly. The confection is a 70% dark chocolate with almonds, toffee and a sweetness level calculated to complement the malt bill of the beer, Baere Brewing Company's Big Hoppy Brown. It's a pairing tastier than we even imagined — the delicious hop character of the brown ale comes forward as the rich, malty, nutty sweetness takes a backseat. As we wash down the last of the toffee, we chat with Julia on her long history in the brewing community.