demariyusthomas Archives – PorchDrinking.com
December 22, 2021 | Seth Garland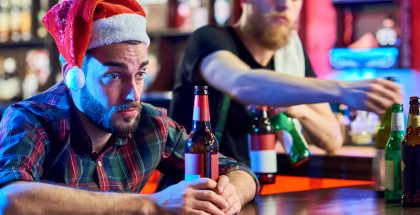 Being a grinch has lost a little bit of its punch over the last couple of years. There's so much to hate year-round that a good old-fashioned holiday hate-fest doesn't seem super relevant. When you've got people screaming at flight attendants and beer workers, a representative government that doesn't give a sh*t about the people it represents and the hottest new viral mutation running rampant, it seems trite to write a holiday hate piece.
And yet, here we are.
Here are six more reasons to absolutely hate the holidays this season, and six perfect beers to take the edge off while you find another stupid hiding spot for your Elf on a Shelf.