#ElysianBrewingCompany Archives – PorchDrinking.com
March 23, 2017 | Brad Hartsock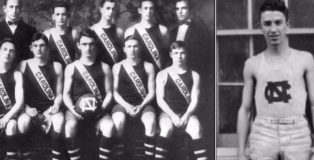 Feature Image Source: Chapel Hill Recorder
Once again, here we are on the brink of the Sweet 16! For a couple of days, it sure seemed like the tournament might end up being kind of boring, even if we had no lack of good, competitive games. And then the games were played on Saturday and Sunday and we see Tom Izzo's Spartans, the overall #1 seed Villanova, and five out of the top six regular season ACC teams (Florida State, Notre Dame, Virginia, Louisville and Duke) get dropped in the Round of 32.
June 12, 2014 | Brady Akers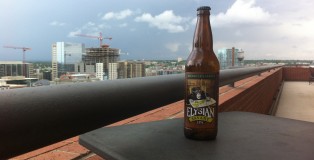 ABV: 6.30%
IBU: 66

I am not a scientist and I rarely claim to be, but there has to be research available that proves that people love monkeys. I was at Hugo's, my local beer store, trying to judge a beer by its label and make the impossible decision: Elysian's DayGlow IPA with a tiger shooting rainbow lasers out of its eyes or Elysian's Savant IPA with a monkey in glasses painting a picture. My past experience with Elysian has revolved around their incredible fall pumpkin beers, which made me appoint Elysian my beer of the evening for a rainy Wednesday night.