No Comments
Ultimate Sweet 6(teen)er | 2017 March Madness Sweet 16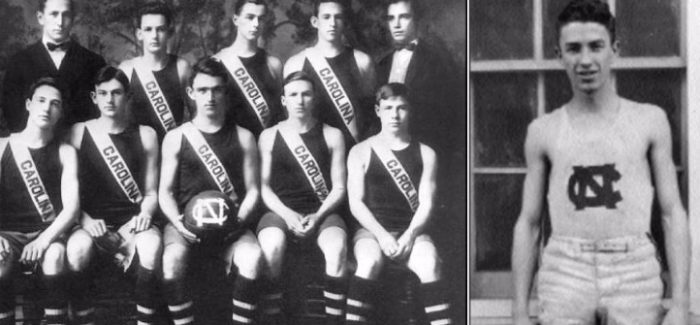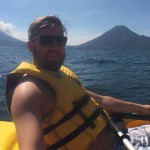 Feature Image Source: Chapel Hill Recorder
Once again, here we are on the brink of the Sweet 16! For a couple of days, it sure seemed like the tournament might end up being kind of boring, even if we had no lack of good, competitive games. And then the games were played on Saturday and Sunday and we see Tom Izzo's Spartans, the overall #1 seed Villanova, and five out of the top six regular season ACC teams (Florida State, Notre Dame, Virginia, Louisville and Duke) get dropped in the Round of 32.
And the fun is just beginning because most of the best teams in the country are still in this thing: of the 16 remaining teams, 12 are one of the top four seeds in their respective regions and the de facto Cinderella, #11 seed Xavier, just absolutely beat the brakes off #3 seed Florida State by 25 points. With that in mind, here are six tasty brews for what should be a tasty finish to the college hoops season.
Baylor & Oregon
I don't know how you couldn't have heard of these guys 'cause these uniforms are LOUD (I liked the black from Baylor). I've got to say though, these teams have a lot more in common than their love of colors that the human eye isn't designed to process. They are both #3 seeds, finished second in their respective conferences, squeaked by scrappy #11 seeds in USC and Rhode Island, and are going to have to battle #7 seeds to advance to the Elite 8. Dayglow, outside of my predictable jokes about the shade of Oregon and Baylor's apparel, is from Eylsian's Manic IPA series. A potent, hoppy IPA, this is certainly fitting for two teams who are athletic, balanced and certainly capable of causing their opponents to lose their minds.
https://www.instagram.com/p/BRisydwlmMm/?taken-by=elysianbrewing&hl=en
UCLA, Gonzaga & Arizona
Beyond the aforementioned Oregon, three other teams from the western U.S. are making some noise in the tournament. Perennial West Coast Conference power Gonzaga keeps marching on as a #1 seed, Pac-12 conference champion Arizona cruised by North Dakota and Gonzaga's nemesis St. Mary's, and UCLA has looked… Well I'll be honest, a lot better than I'd like since they're playing my Kentucky Wildcats in the Sweet 16. Last year, I said the Pac-12 conference was weak, and what I really meant was that any team west of the Mississippi was weak. That's certainly not the case this year as the three teams have a combined six losses for the season. They'll have at least two more before it's all said and done (got it?), but it remains the West Coast has its sights set on the Final Four.
https://www.instagram.com/p/BP-v71aAKmc/?taken-by=greenflashbeer&hl=en
Kentucky, Kansas & North Carolina
When you think of college basketball powerhouses, Kentucky, Kansas, and North Carolina are kind of the definition. They are the only three teams left in this year's tournament that have won NCAA championships in multiple eras stretching from the '50s to the 2000's (Florida won two in '06 and '07 but never before or after. UCLA won a boat-load in the '60s and '70s but never won prior to that or more recently than 22 years ago in 1995). Old Style is one of the oldest beers in the country. Like these teams, it had some ups and downs (like prohibition), but guess when it finally settled into its current incarnation — 1957.
https://www.instagram.com/p/BQgQsDPj4Lw/?tagged=oldstylebeer&hl=en
Butler & Purdue
There have been some close games in this tournament and there have been some blow outs. You know who's having absolutely none of that? The Butler Bulldogs. They won their two games against Winthrop and Middle Tennessee State by a relatively comfortable (albeit un-newsworthy) 12 and 9 points respectively. Here's an experiment: Can you remember a single Butler highlight, or player for that matter? Now, same thing, but for Purdue. You're welcome because you just though about Caleb Swanigan being freaking awesome. I'm not sure if it's more alpha to just quietly advance through the tournament like Butler or to put enough double-doubles down you win a Naismith award, but either way these two Indiana teams are certainly deserving of the best beverage in Indiana, courtesy of 3 Floyds.
https://www.instagram.com/p/BRmC_iIlc_e/?tagged=alphaking&hl=en
South Carolina, Xavier & WVU
Before the tournament the question was: Is Duke the best team in the country right now? Answer: http://www.diddukewin.com/
I don't know if you know this, but South Carolina beat Duke and it was awesome; and hilarious; and everyone in America loved it; and the game was played in South Carolina; and this beer is made in South Carolina; and did I say how hilarious and awesome it was? I was a big fan of that game.
It just goes to show that you don't necessarily have to have five McDonald's All Americans to win games in this tournament (but I mean take 'em if you can get 'em). Xavier beat a Florida State team that looked like they could be training for The World's Strongest Man on their off days. West Virginia is basically the best (most over-the-top aggressively defending) pickup basketball team ever and beat "you'll definitely find us at a YMCA soon" Notre Dame. Anyway, the point is that part of the appeal of the NCAA tournament is the perception that the superstars and the journeymen are evenly matched and that "every man" has a shot in this tournament. And, if David can beat Goliath, then maybe we too have that kind of greatness within us.
Which is, of course, not true. All these guys are great athletes. Come on.
https://www.instagram.com/p/BO7UgQ4gX7V/?taken-by=upstatecraftbeer&hl=en
Wisconsin, Florida & Michigan
It would be hard to argue that any three teams are more on a roll right now than Wisconsin, Florida and Michigan. Wisconsin knocked off the overall #1 Villanova, Florida demolished Virginia, and Michigan has gone from possibly missing the NCAA tournament to winning the Big-10 tournament championship and now defeating Louisville to go to the Sweet 16 in only few weeks. Surprisingly, the buzz around these three teams is pretty subtle. Although they've all been contenders over the last few years it doesn't seem like anyone has taken them particularly seriously for winning this thing. The Cocoa Mole also has some heat, seamlessly blended with the other pieces needed to make a well-rounded product – and that's not a bad thing to be.
https://www.instagram.com/p/5a6Z2SkPpq/?tagged=cocoamole&hl=en
Enjoy the games. A lot of basketball has already been played, but it's far from over. No matter how this thing plays out, it's going to be fun.
---