#HalesAles Archives – PorchDrinking.com
February 15, 2018 | Jeremy Fuerst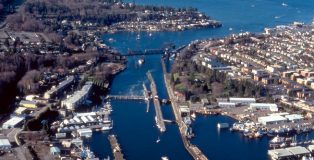 Ballard, Seattle: home of canal locks, Golden Gardens, farmer's markets, overpriced housing, beards, sandwich boards, and, oh yeah – a gaggle of breweries. But if you want to brew in Ballard, you gotta be handy with the hops, if you know what I mean. Earn your keep.
January 11, 2016 | Katelyn Pelak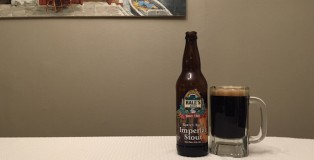 ABV: 9.9% | IBU: 26

Even in a beer-crazy neighborhood like the Ballard area of Seattle, Hale's Ales stands out as a symbol of the early craft beer revolution. Mike Hale, the brewery's founder, opened Hale's Ales Brewery in 1983 and the brewery has been a staple of Pacific Northwest brewing ever since. In the sea of Ballard's microbreweries, growlers, and flannel shirts, the large Brewery and Pub that has served as Hale's Ales home base since 1995 suggests a permanence that promises to outlive last winter's mustaches, this year's beards, and whatever new facial fashions are donned by Ballard's trendy, beer-loving residents in the years to come. That is why the Barrel Aged Imperial Stout is a great topic for today's review – the beer is a magnificent representation of the boldness, the longevity, and the stoutness of the Hale's Ales institution.