Honey Kolsch Archives – PorchDrinking.com
June 25, 2021 | David Nilsen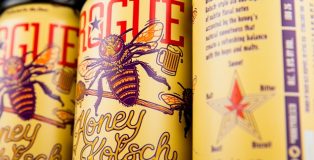 Of all the buzzworthy beer categories today, one earns that buzz(zzzz) more than others. Honey beers are growing in popularity, and they take their distinguishing ingredient from the amazing honey bee. Each honey bee worker flies hundreds of miles in her lifetime, pollinates thousands of flowers and communicates with her hivemates by dancing. One brewery from Oregon is shining a light on bees by using the sweet stuff in a quenching beer redolent of summer wildflowers.
January 1, 2015 | Natalie Migliarini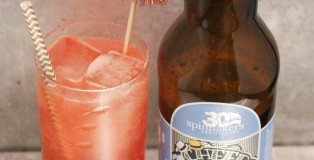 Today I am sharing a recipe that will help you ring in the new year with a beer cocktail bang! This beer cocktail is not only light, it is super tasty. It features two crafty delights including Spinnakers Queen Bee Honey Kolsch (formerly 2014 Happy New Beer) and 3 Howls Blood Orange Vodka.