#Jungle Jim's Archives – PorchDrinking.com
June 26, 2014 | Spencer Mapes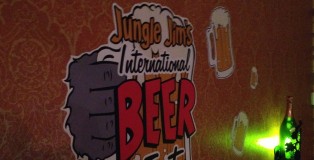 Over 350 beers and 100 breweries. This bold statement rang true the weekend of June 13-14 as Jungle Jim's International Market in Fairfield, Ohio (Greater Cincinnati) delivered another phenomenal beer festival.
Jungle Jim's International Market specializes in bringing in a large and diverse selection of, well, everything. From produce, to seafood, to deli, to foreign land's cultural foods. Jungle Jim's has a lot of everything and their beer festivals are no exception.
January 26, 2014 | Spencer Mapes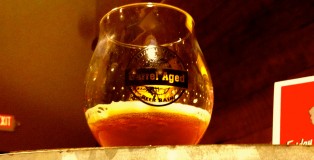 People were staying warm last Friday night at the Barrel Aged Beer Bash hosted by Jungle Jim's International Market. Located in Fairfield, OH, Jungle Jim's has built the largest international market from the ground up. Starting as small fruit stand, Jim Boniminio pursued a dream that led him to building a 300,000 sq. ft. plus international food paradise. As a major tourist destination there is never a shortage of exotic fruits and vegetables or rare beers and fine wines to keep you busy as you spend a day traveling throughout the store. By hosting a barrel aged beer festival, the Jungle was able to bring in all the good stuff.