#mardigrasbeer Archives – PorchDrinking.com
March 14, 2022 | Ruvani de Silva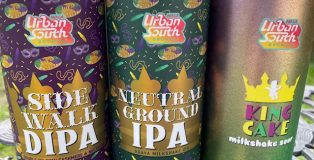 As seasonal and event-focused beers grow in popularity, Mardi Gras beers are now becoming a trend around the country, tying in with local celebrations or referencing NOLA traditions. For New Orleans' largest brewery by volume, Urban South, this is the time of year for curated innovation as they update their annual triple-release of brews to celebrate the city's biggest party.
February 19, 2020 | Alexis Dickie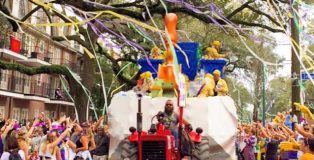 Fat Tuesday is right around the corner so it is time for the Ultimate 6er of Mardi Gras beers! Mardi Gras is a celebration that is dear to my heart after living in New Orleans for five years, so I am very excited to share my Mardi Gras beer recommendations with you!
These 6 beers are perfect for parade season. Whether you're celebrating in New Orleans, Mobile, or on your couch, crack one of these and you're ready to catch some beads.