milewidebeer Archives – PorchDrinking.com
June 3, 2021 | Kindsey Bernhard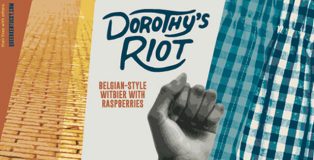 Mile Wide Beer Company is celebrating Pride Month with the release of Dorothy's Riot, a Belgian-Style Witbier brewed with raspberries. The Lousiville, KY brewery has partnered with Queer Kentucky to release its first-ever Pride beer. Queer Kentucky is a platform for Queer people from all around our great bluegrass state to share their lives with others.
December 9, 2020 | Kindsey Bernhard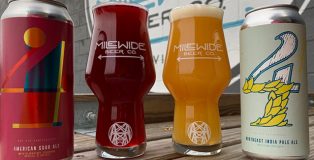 Mile Wide Beer Co. is celebrating their fourth anniversary on Thursday, Dec. 10. Well, sort of. Due to current COVID-19 restrictions in the state of Kentucky, Mile Wide is making the most of their anniversary celebration with the release of two anniversary beers.