No Comments
Mile Wide Beer Co. Celebrates Fourth Anniversary with Two Beer Releases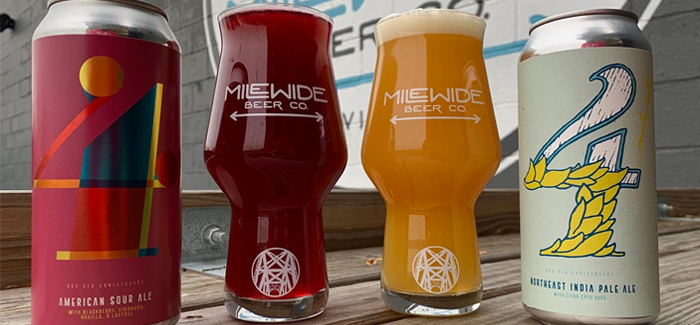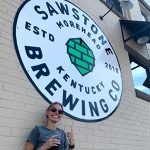 Mile Wide Beer Co. is celebrating their fourth anniversary on Thursday, Dec. 10. Well, sort of. Due to current COVID-19 restrictions in the state of Kentucky, Mile Wide is making the most of their anniversary celebration with the release of two anniversary beers.
Mile Wide's first anniversary beer is a blackberry cobbler-inspired American Sour Ale brewed with blackberry purée, lactose, vanilla and cinnamon. The second anniversary beer is a Northeast-Style India Pale Ale brewed with Citra® Brand Cryo Hops®. Cryo hops eliminate the plant matter from the hop, giving a truer, more fruity hop character than normal pelletized hops. This is Mile Wide's first time using exclusively cryo hops in an IPA.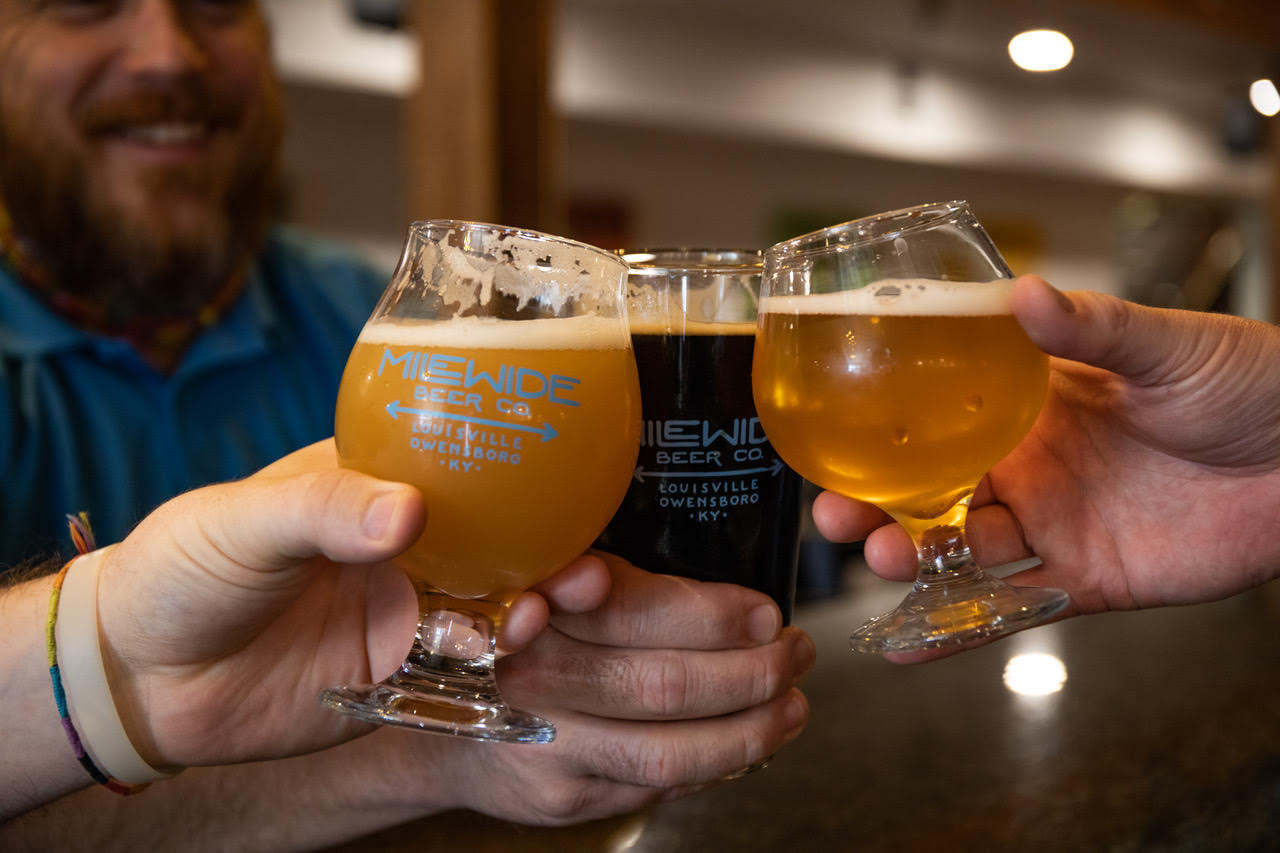 Nothing has been easy for craft breweries in 2020, and not being able to put on an anniversary party is tough. Anniversary celebrations are one of the biggest events of their year for some breweries.
"2020 has obviously been a challenging year for all of us," Scott Shreffler, co-founder of Mile Wide, said. "But even a global pandemic can't stop us from feeling an immense amount of gratitude for all of the love and support that we've been shown over the last four years. Mile Wide started as a project born of a dream and fueled by our passion for craft beer. But we couldn't have done any of it without our supporters. We promise that for our fifth anniversary, we will make up for this year by throwing an absolute rager!"
The Louisville brewery first opened its doors in December 2016. Mile Wide's brewing system produces 475 gallons of beer at a time and can be found throughout the entire state of Kentucky in 16oz 4-packs. You can always find their three core beers in cans; Brabble Blonde Ale, Idlewild Session IPA and McPoyle Milk Stout.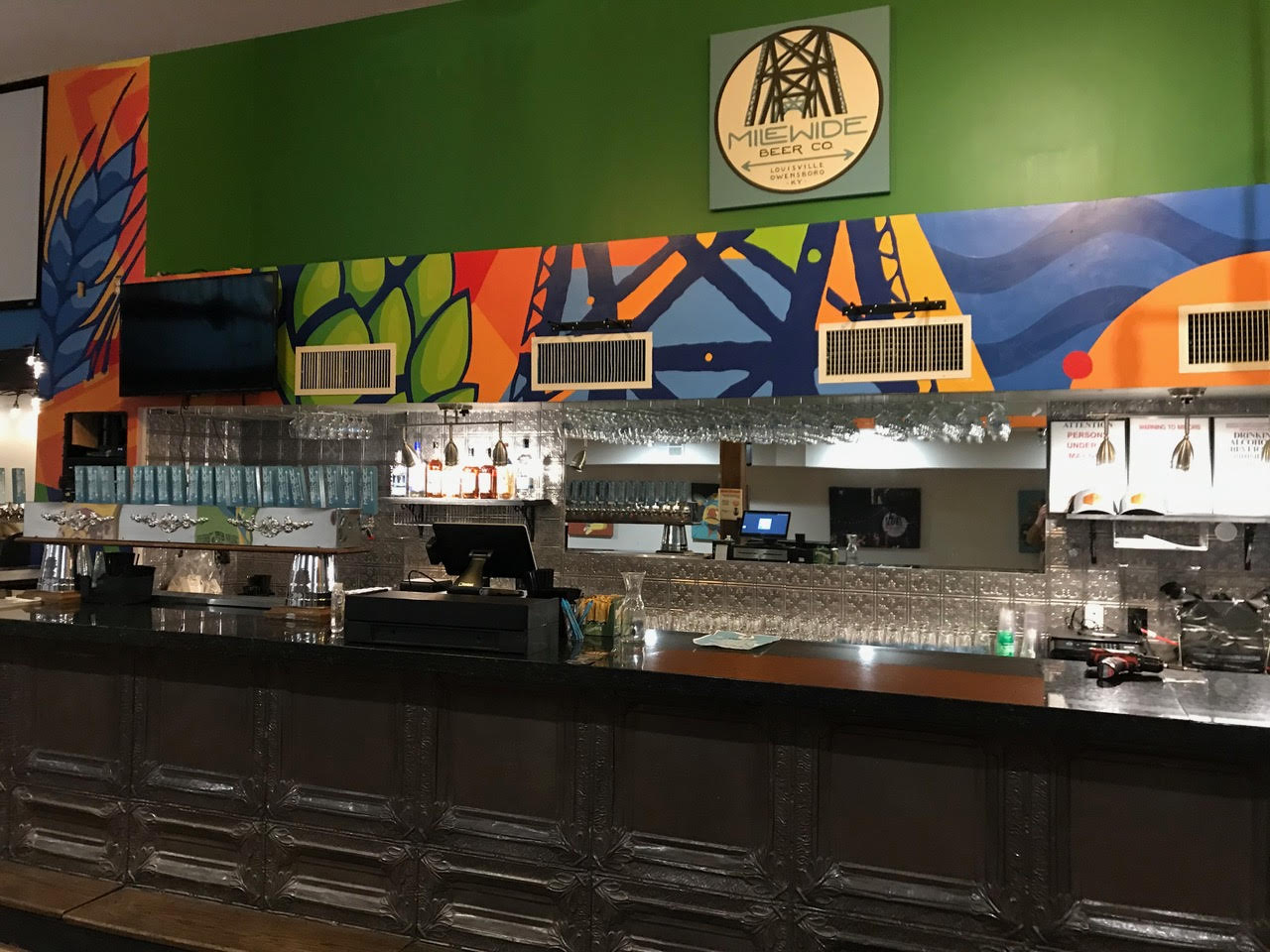 Despite a global pandemic and state-wide shutdowns, Mile Wide had a big 2020 with the opening of their second taproom in Owensboro, Kentucky, 110 miles from their original location. The second taproom is located in the heart of downtown Owensboro and features sixteen taps of Mile Wide beers, plus a full bar with liquor and wine. The Owensboro location features a 2bbl brewing system. Shreffler says Mile Wide will be using that system to brew experimental beers, as well as a wide variety of classic styles that will be available at both taprooms.
The two anniversary beers will be available at both taproom locations in 16oz 4-packs and on tap for outdoor dining starting Thursday, Dec. 10 at 4:00 pm.
Additional details on the anniversary beer releases can be found on Mile Wide's Facebook page, facebook.com/milewidebeer.
---