No Comments
Braxton Brewing's Evan Rouse Named to Forbes 30 Under 30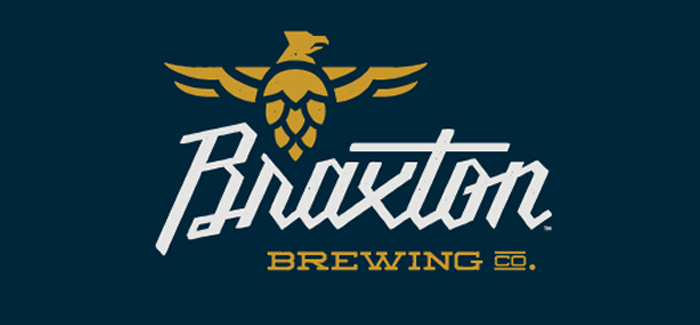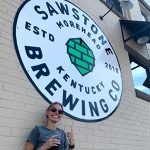 People are always told to sit down when they are about to be told big news. Thankfully, Braxton Brewing's Evan Rouse was doing just that when he found out he was named to Forbes 30 Under 30 list in the Food & Drink category.
"I was sitting at my desk at work actually and opened up an email from the editor of the magazine, congratulating me on adding me to the list of the 30 Under 30 for this year's class, which is pretty incredible. It's crazy," said Rouse, Braxton Brewing Co's co-founder and CPO. "It's pretty incredible. I am incredibly humbled by it. Definitely, nothing that I thought would ever come of starting a brewery. From day one we've always kind of said we want to represent the brand of Braxton with this humble confidence."
To get on Forbes' radar, you have to be nominated. While Rouse doesn't know who nominated him, he believes it was his brother Jake Rouse, Braxton's co-founder and CEO. Once nominated, Evan received an email from Forbes R&D to fill out several survey questions.
"They do like a series of rounds," Evan Rouse said. "Pretty thorough questionnaires all about your educational background, your experience, your business background, what you do, how long you've been in business so on and so forth. And then a little bit of a personal bio if you will. You send that in and I think a couple of weeks went by and then a second round of questions came out. Similar thing, but even more in-depth. I think the questions were anywhere from 50 to 100 questions on these surveys."
After the second round of questions, Evan said it was radio silence from Forbes for about four to six weeks until the day he came into work and read the email that he had officially been nominated.
View this post on Instagram
The recognition from Forbes was a complete shock to Rouse and the Braxton team. Evan and Jake began brewing beer in their parents' garage on a half-barrel system. The two brothers and their father opened Braxton Brewing in 2014 and now produce 20,000 to 25,000 barrels a year across four facilities: Braxton Covington, Braxton Labs (Bellevue, KY), Braxton Barrel House (Fort Mitchell, KY) and Braxton Cincinnati. Braxton Brewing saw $7 million in revenue in 2019.
"To be recognized by Forbes as one of the movers and shakers in the industry is super humbling," Rouse said. "It speaks towards what we set out to do. From production to marketing and everything in between and we wouldn't be here where we're at with the products we have without our incredible team."
Rouse was most shocked to see his name on the list because he never completed college. Rouse enrolled at Northern Kentucky University but dropped out a semester and a half before graduating to begin brewing professionally at Hofbräuhaus in Newport, KY.
"Part of the eye-opening aspect of being on this list, you would almost think you wouldn't be able to make it on the Forbes 30 Under 30 list without a college education," he said. "School was never for me. I am a very hands-on person, a hands-on learner. When I really take to something, I really enjoy doing it and I learn by doing and making mistakes and learning how to fix those mistakes. Education is super important to me, but I don't think it necessarily sets you apart or gives you the advantage that everyone else necessarily thinks it does."
Rouse said he plans to finish his degree at some point.
So from a dream that started as a 16-year-old in his parents' garage to dropping out of college to start his professional brewing career to starting a craft brewery in 2014 that now has four locations and one of the top-selling hard seltzer brands, this award is a tribute to where Rouse started and where the Braxton brand is now.
"This 30 Under 30 award kind of pays tribute to the fact that if you have a dream and you set your mind to it there is really nothing that can stop you except yourself," Rouse said. "If you put your head down and put your mind to it, you can accomplish it."
---