No Comments
Strong BA Series | Fremont Brewing Company B-Bomb Bourbon Barrel Imperial Winter Ale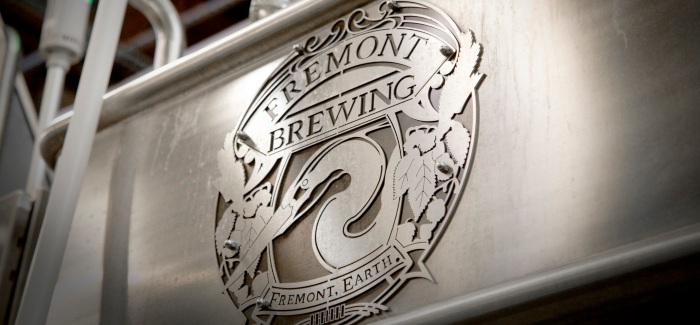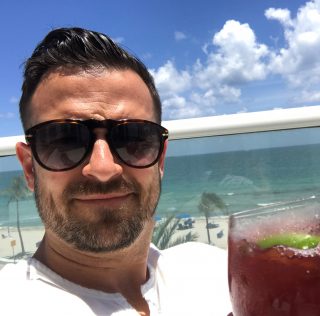 On these cold winter days, few beers are more ideally suited for the weather than Fremont Brewing Company's B-Bomb Bourbon Barrel Imperial Winter Ale. A Winter Ale that sees extended time in bourbon barrels, it serves up more than enough alcohol to warm up your insides, while delivering tons of fall spices and vanilla barrel notes. At 13% and coming only in large 750ml bottles, it's a perfect beer to break out and split with any friends and family you may have in town for the holidays.
Originally named Bourbon Abominable, it was renamed B-Bomb after Fremont learned of a brewer the next state already brewing a Winter Ale by the same name. Since being rebranded as B-Bomb, this delicious beer has acquired a long list of awards and accolades. It is currently ranked the fifth best Strong Ale in the world by Beer Advocate, and its highly regarded Coffee Cinnamon and Coconut variants are ranked second and sixth, respectively.
In addition to the name change, over the years the brewers at Fremont have played with the original formula as well. The original base beer in 2009 was an 8% ABV Winter Ale whose recipe dates back to Fremont's founder/owner Matt Lincecum's old homebrew days. "We felt that the original one was good, but it wasn't exactly what we wanted," Fremont's Director of Brewing Operation, Matt Lincoln explained. "We went back and kind of reformatted the beer so that it was a little higher alcohol and higher finishing gravity and was basically more well-suited to barrel aging."
View this post on Instagram
After brewing, this stronger 13% base beer is aged for long periods in Heaven Hill bourbon barrels. As Lincoln explains, "We like the older Heaven Hill barrels. 8-10 or 10-12 year […] They allow for more of a nuanced flavor to come out of the barrel. You end up getting more vanilla and coconut as opposed to very alcoholic whiskey or bourbon." After barrel conditioning, versions of the base beer that has rested in the barrels for 9-, 12- and 24-months are blended at the brewers' specifications to achieve the specific flavor profile being sought and is then bottled. Most bourbon barrel-aged beers today tend to be Stouts, or even Barleywines, making the Winter Ale B-Bomb somewhat unique. However, aside from some faint spiced notes in the finish, this beer drinks exactly like a barrel-aged stout, so much so that B-Bomb bears a much closer resemblance to those styles than it does to other Winter Ales.
Pouring a 2017 B-Bomb, it is a deep dark brown with almost no head. The nose is strongly vanilla and brown sugar, with some cinnamon. All the barreling is immediately detectable as the barrel notes dominate the palate. Vanilla and bourbon come on strong up front and transition to nice chocolate roastiness, that then give way to fall spices in the finish. This full-bodied beer has a nice silky smooth mouthfeel and has very low carbonation.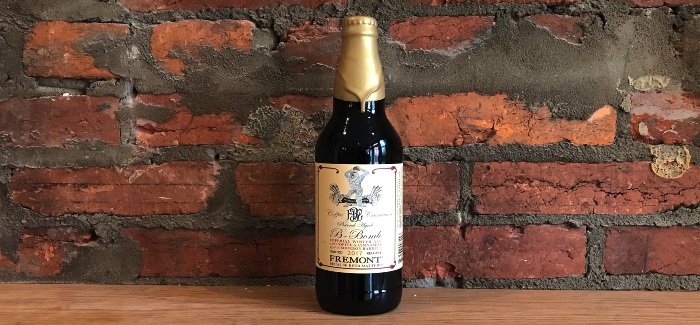 For those interested in the variants, Fremont makes more Coffee Cinnamon B-Bomb and Coconut B-Bomb combined, 200 and 150 barrels, than their regular Barrel Aged B-Bomb, 250 barrels. Achieving an impressive level of balance, the Coffee Cinnamon edition ratchets up the spicy cinnamon Mexican Chocolate notes and adds a subtle cold brew coffee finish to complement the bourbon barrel aging – think boozy coffee flavored mole sauce. The Coconut B-Bomb leans into the heavy barrel notes of the standard B-Bomb while contributing toasted coconut flavors. This coconut, in combination with the intense dark chocolatiness and sweet barrel notes of B-Bomb, come together to create a Mounds Bar-like effect on your taste buds. Both variants have fairly earned their reputation as world-class beers.
For those looking for the regular B-Bomb, it is a seasonal release that comes out Thanksgiving week so keep your eyes peeled. For those of you lucky enough to live in Fremont's distribution area of Washington, California, Oregon, Idaho, Colorado and Alaska, there's probably some on the shelf in a bottle shop near you. For the rest of us, Fremont sadly does not offer direct from the brewer shipping, meaning you'll have to do some beer trading or find an online retailer that carries them.
Whatever the case, do yourself a favor and seek out B-Bomb and its variants. It will be well worth the effort.
---