#monkey Archives – PorchDrinking.com
April 23, 2015 | Kate Stark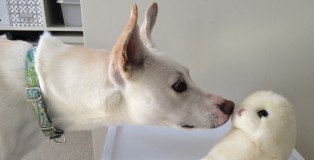 Somedays the only thing that can lift you up is wasting copious amounts of time looking at cute animals. Here are some of our adorable pets to ease you toward the weekend.
June 12, 2014 | Brady Akers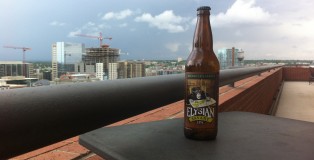 ABV: 6.30%
IBU: 66

I am not a scientist and I rarely claim to be, but there has to be research available that proves that people love monkeys. I was at Hugo's, my local beer store, trying to judge a beer by its label and make the impossible decision: Elysian's DayGlow IPA with a tiger shooting rainbow lasers out of its eyes or Elysian's Savant IPA with a monkey in glasses painting a picture. My past experience with Elysian has revolved around their incredible fall pumpkin beers, which made me appoint Elysian my beer of the evening for a rainy Wednesday night.