Movie Archives – PorchDrinking.com
November 23, 2016 | Drew Troller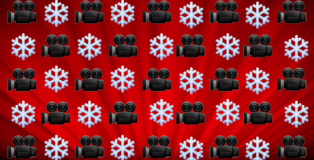 This is a sponsored post brought to you by Alamo Drafthouse's Glass Half Full Bar
Summer is for comic book movies, action flicks, and blockbusters. Fall and winter are for dramas, passion projects, and the films most likely to be nominated for awards. That's the conventional wisdom regarding the movie releases around the holiday season. And there's no denying that recent TV spots and theatrical trailers are teasing some highly anticipated films.
November 27, 2013 | Drew Troller 3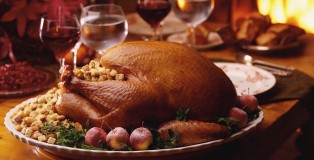 If you ask the retail business, it's beginning to look a lot like Christmas. It's barely mid-November, and already my grocery store is selling plastic pine trees, my Starbucks is serving in red cups, and my Netflix is recommending "Christmas Vacation."
It's not news that the holidays arrive earlier and earlier every year. But the real victim here is Thanksgiving. We're just around the corner from Thanksgiving Day, and yet no one ever talks about getting into "the Thanksgiving spirit." And I've discovered the reason: there's a glaring lack of Thanksgiving movies and TV specials. Proof: the latest attempt at a Thanksgiving movie, "Free Birds," scored a whopping 18% rating on RottenTomatoes.com. Until now. Here now, I'm going to pitch to the world a slew of AMAZING Thanksgiving entertainment. Imagine curling up in front of a fireplace with a nice pumpkin beer and enjoying all the lovely holiday cheer.