No Comments
PorchDrinking's Winter Movie Preview: Part One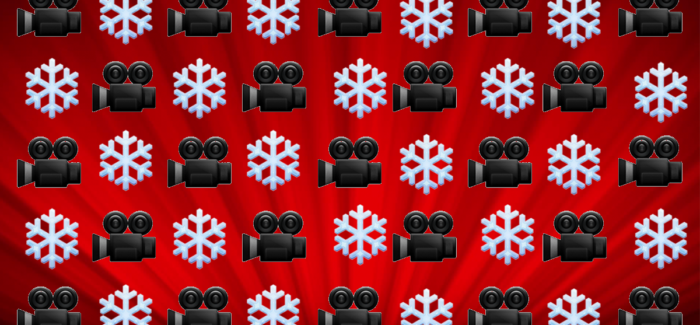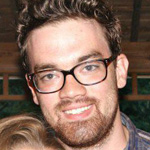 This is a sponsored post brought to you by Alamo Drafthouse's Glass Half Full Bar
Summer is for comic book movies, action flicks, and blockbusters. Fall and winter are for dramas, passion projects, and the films most likely to be nominated for awards. That's the conventional wisdom regarding the movie releases around the holiday season. And there's no denying that recent TV spots and theatrical trailers are teasing some highly anticipated films.
We're pretty excited about the slate of movies coming out in the next few weeks and months. There are so many, in fact, that we can't even fit them all into one post. Here's part one of our preview of coming attractions for fall and winter.
And just a reminder that the best place to sample elite level craft beer before taking in one of this blockbuster winter movies, is at Alamo Drafthouse's Glass Half Full Bar. With a rotating taplist of national and local standouts, the Glass Half Full bar is the best kept secret of quality craft beer in Colorado. Drop in for a beer before catching a movie, and join us for a future tap takeover featuring rising local breweries. Alamo Drafthouse's Glass Half Full Bar is one more reason to be excited to go to the movies this holiday season.
QUICK LINKS
Moana – November 23
Bad Santa 2 – November 23
Lion – November 25
Allied – November 23
Rules Don't Apply – November 23
Jackie – December 2
La La Land – December 9
Office Christmas Party – December 9
Rogue One: A Star Wars Story – December 16
Collateral Beauty – December 16
A Kind of Murder – December 16
Passengers – December 21
Sing – December 21
Assassin's Creed – December 21
Patriots Day – December 21
A Monster Calls – December 23
Silence – December 23
Why Him? – December 23
Gold – December 25
Live By Night – December 25
20th Century Women – December 25
---
November
November 23

Plot: An adventurous teenager sails out on a daring mission to save her people. During her journey, Moana meets the once-mighty demigod Maui, who guides her in her quest to become a master way-finder. Together they sail across the open ocean on an action-packed voyage, encountering enormous monsters and impossible odds. Along the way, Moana fulfills the ancient quest of her ancestors and discovers the one thing she always sought: her own identity.
Starring: Dwayne Johnson, Auli'i Cravalho
Why We're Excited: For one, the soundtrack is written in large part by Lin-Manuel Miranda, who wrote the Broadway super-sensation "Hamilton" and has 3/4 of an EGOT – and could become the youngest EGOT recipient if Moana's music is nominated. If you're one of the few people who hasn't heard of "Hamilton," then surely you've heard of Disney. It's a heartwarming movie from the same people who did "Frozen." This movie has a lot of potential.
---
November 23

Plot: Fueled by cheap whiskey, greed and hatred, Willie teams up once again with his angry little sidekick, Marcus, to knock off a Chicago charity on Christmas Eve. Along for the ride is 'the kid' – chubby and cheery Thurman Merman, a 250-pound ray of sunshine who brings out Willie's sliver of humanity.
Starring: Billy Bob Thornton, Kathy Bates, Tony Cox
Why We're Excited: The first movie in 2003 achieved cult-classic status (Certified Fresh on RottenTomatoes, even!) for its irreverent humor. And though Bernie Mac has passed away since the original, it looks like there's still plenty raunchy laughs here. Plus. this is one of the few comedies on the list here. The holidays need a little levity, even if it is R-rated.
---
November 25

Plot: Saroo Brierley, who was lost from his family in Calcutta at the age of 5 and was adopted by an Australian family, searches for his long-lost family using Google Earth.
Starring: Dev Patel, Nicole Kidman, Rooney Mara, David Wenham
Why We're Excited: This is a pretty impressive story based on the memoir A Long Way Home published just 2 years ago. Dev Patel gets a chance to do some serious acting for the first time in awhile, and the character is very different from his Slumdog Millionaire character. The cinematography merging with Google Earth images is an interesting device that seems to serve a narrative and thematic purpose.
---
November 23

Plot: During World War II, intelligence officer Max Vatan is stationed in North Africa where he encounters French Resistance fighter Marianne Beausejour on a deadly mission behind enemy lines. Reunited in London, their relationship is threatened by the extreme pressures of the war.
Starring: Brad Pitt, Marion Cotillard, Jared Harrison, Lizzy Caplan
Why We're Excited: If it feels like you've seen every WWII-based story imaginable, we're intrigued by the fact that this movie bills itself as a "romantic thriller." Think less Saving Private Ryan and more Mr. & Mrs. Smith but in a historically interesting context and no Angelina Jolie. Also, it's exciting to see a movie that's a period piece but with an original script – not adapted from anything else.
---
November 23

Plot: Small town beauty queen and devout Baptist Marla Mabrey (Lily Collins), under contract to the infamous Howard Hughes, arrives in Los Angeles. At the airport, she meets her driver, Frank Forbes (Alden Ehrenreich), only two weeks on the job and also from a religiously conservative background. Their instant attraction not only puts their religious convictions to the test but also defies Hughes' number one rule: no employee is allowed to have an intimate relationship with a contract actress.
Starring: Warren Beatty, Anette Bening, Matthew Broderick, Lily Collins, Alden Ehrenreich
Why We're Excited: Warren Beatty has been working on this movie for 40 years, ever since meeting Howard Hughes in the 1970s. It's also his first time directing in nearly 2 decades, and first time acting in a movie in 15 years. This is an all-star cast in a movie that's about a bygone era in Hollywood. Also, it's another chance to check out Ehrenreich's acting chops before we see him as Han Solo.
---
December
December 2

Plot: Following the assassination of President John F. Kennedy, First Lady Jacqueline Kennedy fights through grief and trauma to regain her faith, console her children, and define her husband's historic legacy.
Starring: Natalie Portman, Peter Sarsgaard, Greta Gurwig, Billy Crudup
Why We're Excited: For a close-up biopic about Jackie Kennedy at the most awful moment in her life, this movie really needed to nail the casting. And who but Natalie Portman could possibly be more capable of exuding grace and vulnerability at the same time? For all the fascination Hollywood has with the 60s, this movie seems like it has really captured one woman's struggle to be poised as she grieves (and the country grieves with her). I'd be surprised it awards voters didn't notice.
---
December 9

Plot: In the heart of Los Angeles, aspiring actress Mia serves lattes to movie stars in between auditions while dedicated jazz musician Sebastian plays in dingy bars in order to scrape by. The two meet and fall in love, but, as success mounts, the dreams they worked so hard to maintain threaten to tear them apart.
Starring: Emma Stone, Ryan Gosling, JK Simmons, John Legend
Why We're Excited: Well, the last two times these two were paired on screen (Crazy Stupid Love and Gangster Squad) we paid to see it, so why not a third time? Especially since there's a sort of magical realism to this portrayal of Los Angeles as home to dreamers and lovers. As a proud LA resident (Drew here), I know I'll also be trying to spot familiar filming locations as LA plays itself on screen.
---
December 9

Plot: When Zenotek CEO Carol Vanstone tries to close the branch of her hard-partying brother Clay, he and his Chief Technical Officer must rally their co-workers and host an epic office Christmas party in an effort to impress a potential client and close a sale that will save their jobs.
Starring: Jennifer Aniston, TJ Miller, Jason Bateman, Olivia Munn, Kate McKinnon
Why We're Excited: Some safe bets here – Jason Bateman, TJ Miller, and Kate McKinnon all seem at home with their characters here, and the premise looks like it'll allow for some chaos, hijinks, and laughs. If The Night Before taught us anything last year, it's that there is a market for friends-going-HAM-for-Christmas movies.
---
December 16

Plot: In a time of conflict, a group of unlikely heroes band together on a mission to steal the plans to the Death Star, the Empire's ultimate weapon of destruction. This key event in the Star Wars timeline brings together ordinary people who choose to do extraordinary things, and in doing so, become part of something greater than themselves.
Starring: Felicity Jones, Forest Whitaker, Ben Mendelsohn, Diego Luna
Why We're Excited: It's Star Wars. I'm obsessed with this franchise. But even for people who don't love the Skywalker family saga, this Star Wars movie could appeal to them. It's the first Star Wars without an opening crawl. No Jedi. No John Williams. It will be a war film. Darth Vader will return. It's set in the era of George Lucas's original movie, but with a fresh take from a contemporary director. And also… it's Star Wars. That's exciting.
---
December 16

Plot: When a successful New York advertising executive experiences a deep personal tragedy and retreats from life entirely, his colleagues devise a drastic plan to force him to confront his grief in a surprising and profoundly human way.
Starring: Will Smith, Edward Norton, Helen Mirren, Kate Winslet, Keira Knightley
Why We're Excited: If Will Smith is looking to be the leading man of critically-beloved films again, it sure doesn't hurt to have a movie where he's surrounded by Oscar winners and nominees like this cast. And having one of the producers of last year's Best Picture Spotlight means that this movie has drawn some buzz.
---
December 16

Plot: Walter Stackhouse is an architect by day, and a novelist by night. Trapped in unhappy marriage, he begins to imagine what it might be like to murder his wife, Clara.
Starring: Patrick Wilson, Jessica Biel, Vincent Kartheiser, Haley Bennett
Why We're Excited: This movie is based on Patricia Highsmith's book The Blunderer. She was also the author of stories like Strangers on a Train and The Talented Mr. Ripley, both of which have been successfully adapted into thriller films in the past. Plus, as a Cincinnatian, I'm always excited to watch movies which were filmed in the 513.
---
December 21

Plot: A spacecraft traveling to a distant colony planet and transporting thousands of people has a malfunction in its sleep chambers. As a result, two passengers are awakened 90 years early.
Starring: Jennifer Lawrence, Chris Pratt, Michael Sheen, Laurence Fishburne
Why We're Excited: Two of the most charming, most beautiful, most bank-able stars in Hollywood. An original script that happens to be sci-fi. The feminist victory that is Jennifer Lawrence making more for the movie than Chris Pratt (not that we don't love Chris Pratt). The kind of trailer that gives you a sense of the scale of the movie without giving too much away.
---
December 21

Plot: A koala named Buster Moon has one final chance to restore his theater to its former glory by producing the world's greatest singing competition.
Starring: Matthew McConaughey, Reese Witherspoon, Seth MacFarlane, Scarlett Johansson
Why We're Excited: A-list cast doing means at least one of these people has to host SNL, right? Also excited that the studio which made Despicable Me is now going for an all-out musical a la Muppets. Plus, animated movies always manage to get a few laughs for grown-ups, so if you want to see a comedy with your extended family at Christmas time, this is probably a safer bet than Bad Santa.
---
December 21

Plot: When Callum Lynch explores the memories of his ancestor Aguilar and gains the skills of a Master Assassin, he discovers he is a descendant of the secret Assassins society.
Starring: Michael Fassbender, Marion Cotillard, Jeremy Irons, Michael K. Williams
Why We're Excited: Anyone who has played even 5 minutes of the Assassin's Creed video games gets why the world of the game is perfect for a film adaptation. Fassbender has proved himself capable of bringing gravitas and seriousness to films that might otherwise be considered silly. People who don't read comic books found his Magneto interesting, and the fact that the Assassin's Creed team is telling a new story in the world of the game shows that you don't have to like video games to look forward to this movie.
---
December 21

Plot: An account of Boston Police Commissioner Ed Davis's actions in the events leading up to the 2013 Boston Marathon bombing and the aftermath, which includes the city-wide manhunt to find the terrorists behind it.
Starring: Mark Wahlberg, Michelle Monaghan, JK Simmons, John Goodman, Kevin Bacon
Why We're Excited: For one, #bostonstrong. Plus this is a harrowing story that we can remember well, and it looks from the trailer as though director Peter Berg is giving it a very Peter Berg treatment – which is to say, I might cry. Especially with a score from Trent Reznor. One more reason to be excited: more connections for the Six Degrees of Kevin Bacon game!
---
December 23

Plot: Conor O'Malley is a young boy who tries to deal with the terminal illness of his mother and the attacks by local school bully Harry (James Melville). One night, Conor encounters a "monster" in the form of a giant humanoid yew tree who has come to tell him stories and soon begins to help Conor fix his unhappy life.
Starring: Lewis MacDougall, Sigourney Weaver, Liam Neeson, Felicity Jones
Why We're Excited: This movie comes from a critically acclaimed book of the same name. The story's original author passed away before finishing it, and the project was picked up by another writer. The trailer looks like it's about to be a horror movie before the friendly monster appears. Think Iron Giant or The BFG here. Tears are almost certain to be shed.
---
December 23

Plot: In the seventeenth century, two Jesuit priests face violence and persecution when they travel to Japan to locate their mentor and propagate Christianity.
Starring: Liam Neeson, Andrew Garfield, Adam Driver, Ciarán Hinds
Why We're Excited: This is such a passion project for director Martin Scorcese that he's been working on it since 1990. Think about that: you probably know a med school graduate who wasn't even born when Scorsese decided he wanted to make this movie. And there's plenty of excitement from anticipation; editing this film is so down-to-the-wire that the trailer JUST NOW came out. As in, hours before we posted this feature on PorchDrinking!
---
December 23

Plot: A dad forms a bitter rivalry with his daughter's young rich boyfriend.
Starring: Bryan Cranston, James Franco, Zoey Deutch, Megan Mullally
Why We're Excited: In addition to the obvious laughs from the trailer, there are at least two recognizable names behind this movie who don't appear on-screen. Ben Stiller produced the movie, and Jonah Hill was a co-writer. Why Him? looks like a combination of Meet the Parents, Silicon Valley, and Cuckoo. If any one of those made you laugh, you're all set.
---
December 25

Plot: Kenny Wells, an unlucky businessman, teams up with geologist Michael Acosta to find gold deep in the uncharted jungles of Indonesia.
Starring: Matthew McConaughey, Bryce Dallas Howard, Edgar Ramírez, Corey Stoll
Why We're Excited: McConaughey is really leaning into the Christian Bale American Hustle aesthetic here, huh? Someone wants an Oscar. Fun fact: at one point in the development of Gold, Christian Bale was actually in talks to play the lead role. Based on the way this trailer cuts between the deep Indonesian jungle and Manhattan offices is almost dizzying; it's almost hard to believe that the film is based on the true events of a 1993 scandal that shook the mining industry.
---
December 25

Plot: A story set in the Prohibition Era and centered around a group of individuals and their dealings in the world of organized crime. The son of a Boston police captain becomes a notorious gangster.
Starring: Ben Affleck, Elle Fanning, Zoe Saldana, Chris Cooper, Sienna Miller
Why We're Excited: Well, the last time Ben Affleck directed a movie (Argo), it won the Academy Award for Best Picture. So there's that. Plus this is a period-piece mixed with a gangster story adapted from an award-winning novel by Dennis Lehane. Lehane, by the way, also wrote Shutter Island. Leonardo DiCaprio was a producer for the film version of Shutter Island, and is signed on to produce Live by Night as well.
---
December 25

Plot: The story of three women who explore love and freedom in Southern California during the late 1970s.
Starring: Annette Bening, Elle Fanning, Matty Cardarople, Greta Gurwig, Billy Crudup
Why We're Excited: First of all, props to Elle Fanning for two movies opening on Christmas Day. And second of all, Annette Bening gives what (based on the trailer) looks like an amazing performance. She's been nominated for an Oscar 4 times, but has never won, which is surprising. It'll be exciting to watch her through the awards season this year.
---