No Comments
EGOT – The Most Prestigious Acronym in Show Business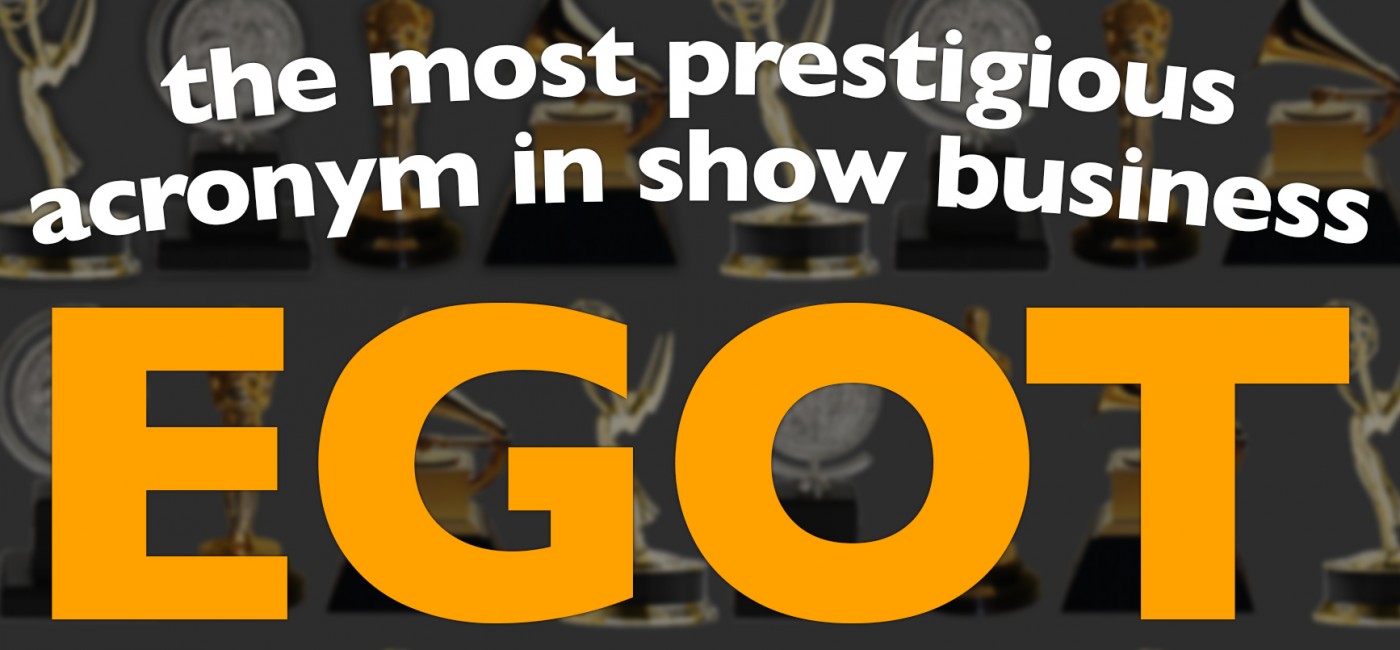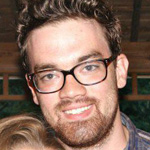 It's award season, which means all the rich, beautiful, talented, powerful people in show business are getting together pretty frequently to congratulate each other on being so rich, beautiful, talented, and powerful. Televised ceremonies allow us normal folk to peek in and see the people we love receive honors for their contributions to their craft. And each field has its own top prize – the Emmy for television, the Grammy for music, the Oscar for films, and the Tony for theater.
Imagine if there was someone with such a wide range of skills that they could cross over across those four media and win awards in each. And in fact, there are nine people alive who have won the Emmy, the Grammy, the Oscar, and the Tony. They're recipients of the most elusive and sought-after acronym in the business. The most prestigious award an entertainer can earn is the EGOT.
Look below and see if you can name all nine of the living EGOT winners.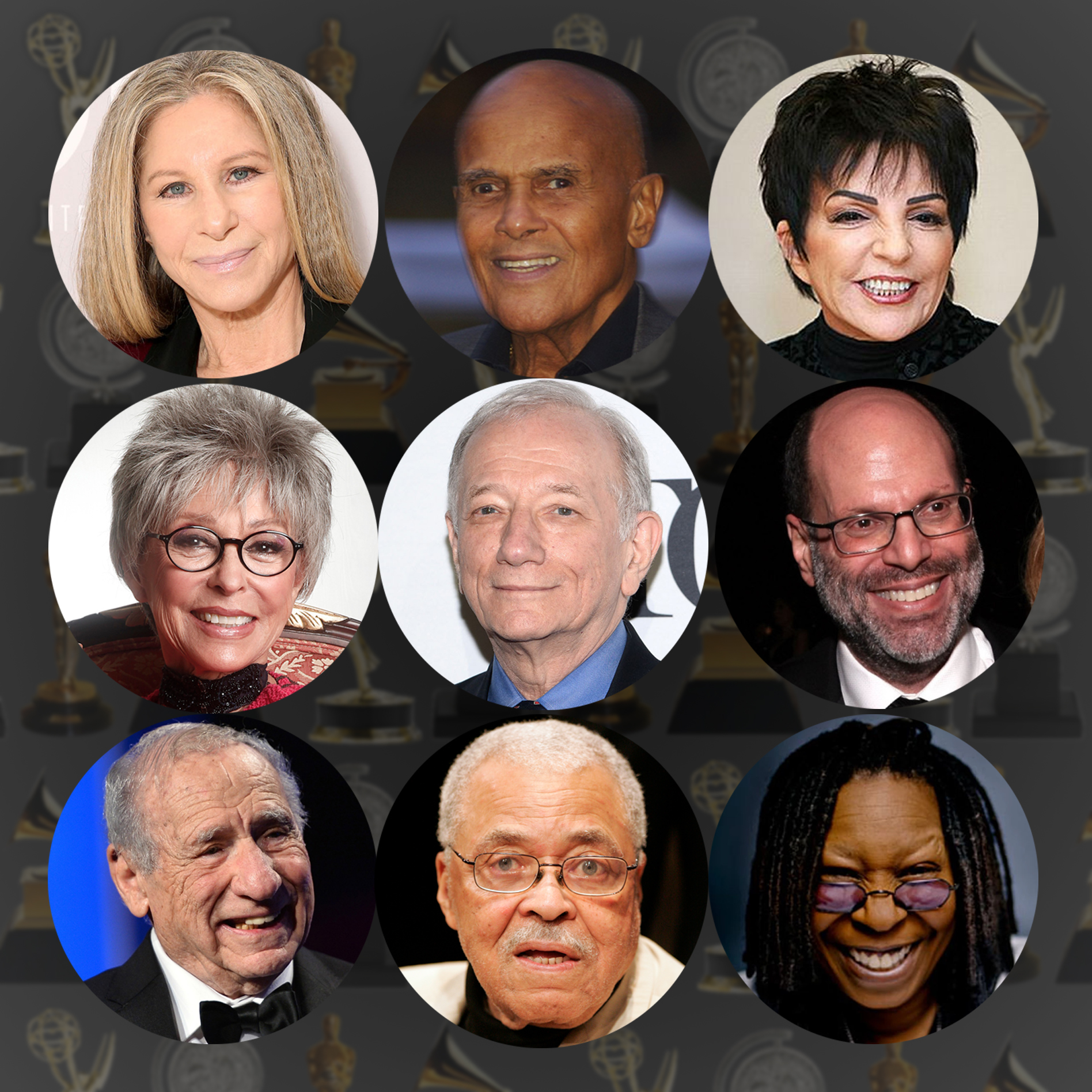 Give up? Okay, here are all the answers. How'd you do? Any better than 7/9, and you're in pretty good shape to win your Oscars pool this year.
Isn't it interesting that there are only 9 people alive who have accomplished this feat? Of all the awards given out every year, and all the decades many people have been in show business, the scarcity of EGOT winners just shows what a huge achievement it is.
Not pictured above: Tracy Jordan, who in fact is only a fictional EGOT winner.
If you're curious, though, why more of our biggest stars aren't included above… there are several performers/writers/composers/producers who are very close to getting an EGOT. Below, check out 18 well-known stars who each have 3/4 of an EGOT.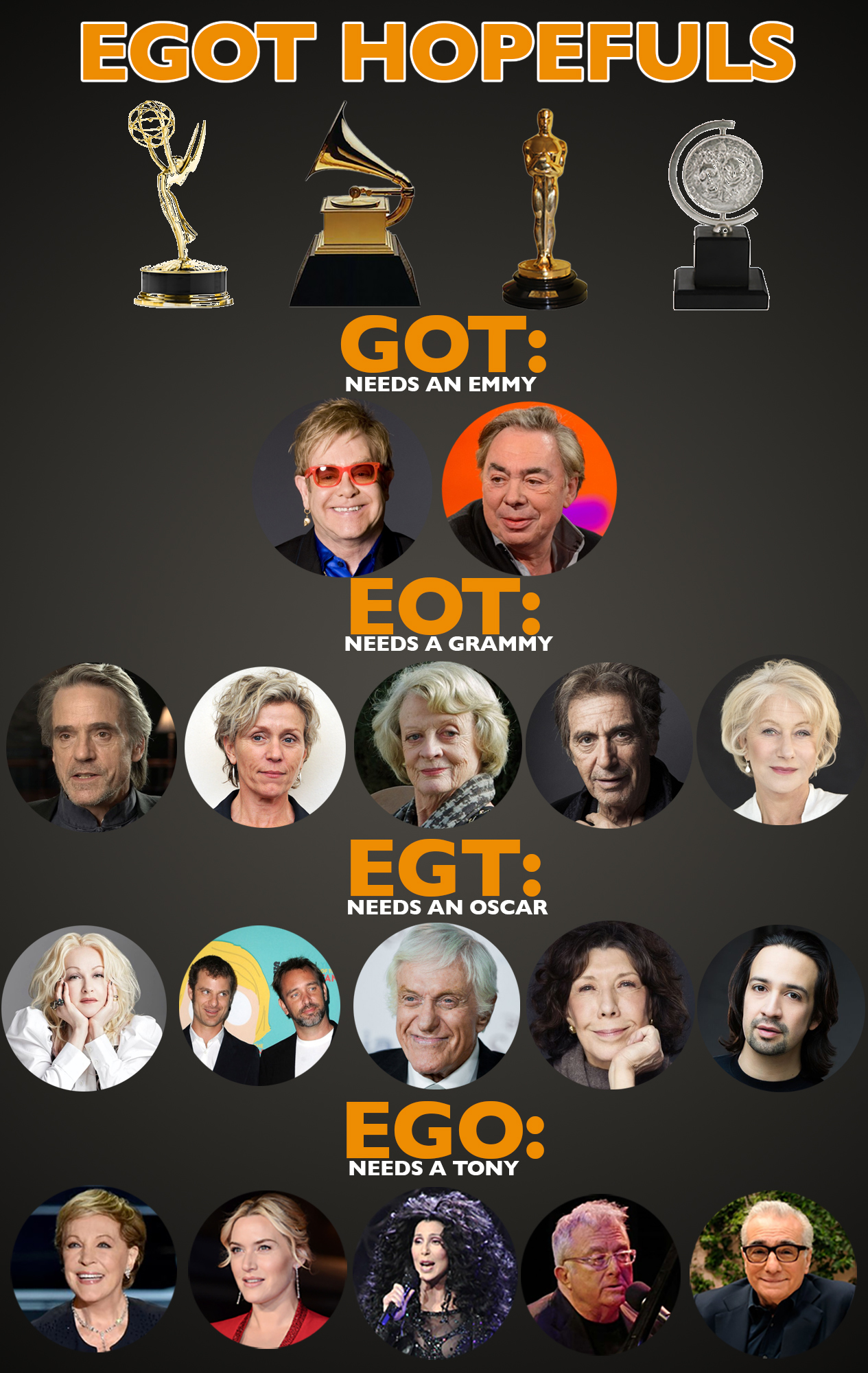 GOT: Needs an Emmy
Elton John, Andrew Lloyd Weber
EOT: Needs a Grammy
Jeremy Irons, Frances McDormand, Maggie Smith, Al Pacino, Helen Mirren
EGT: Needs an Oscar
Cyndi Lauper, Matt Parker & Trey Stone, Dick van Dyke, Lily Tomlin, Lin-Manuel Miranda
EGO: Needs a Tony
Julie Andrews, Kate Winslet, Cher, Randy Newman, Martin Scorsese
---
Here at PorchDrinking, though, we've discussed ANOTHER show-biz acronym that's pretty prestigous: the CAT. That's what we call the hypothetical accomplishment of being in a movie directed by the Coen brothers, Wes Anderson, and Quentin Tarantino. As we've mentioned before – sparking a great deal of debate – there is no one who has been in a film directed by all three.
Guess who has 3/4 of an EGOT and 2/3 of a CAT? Frances McDormand.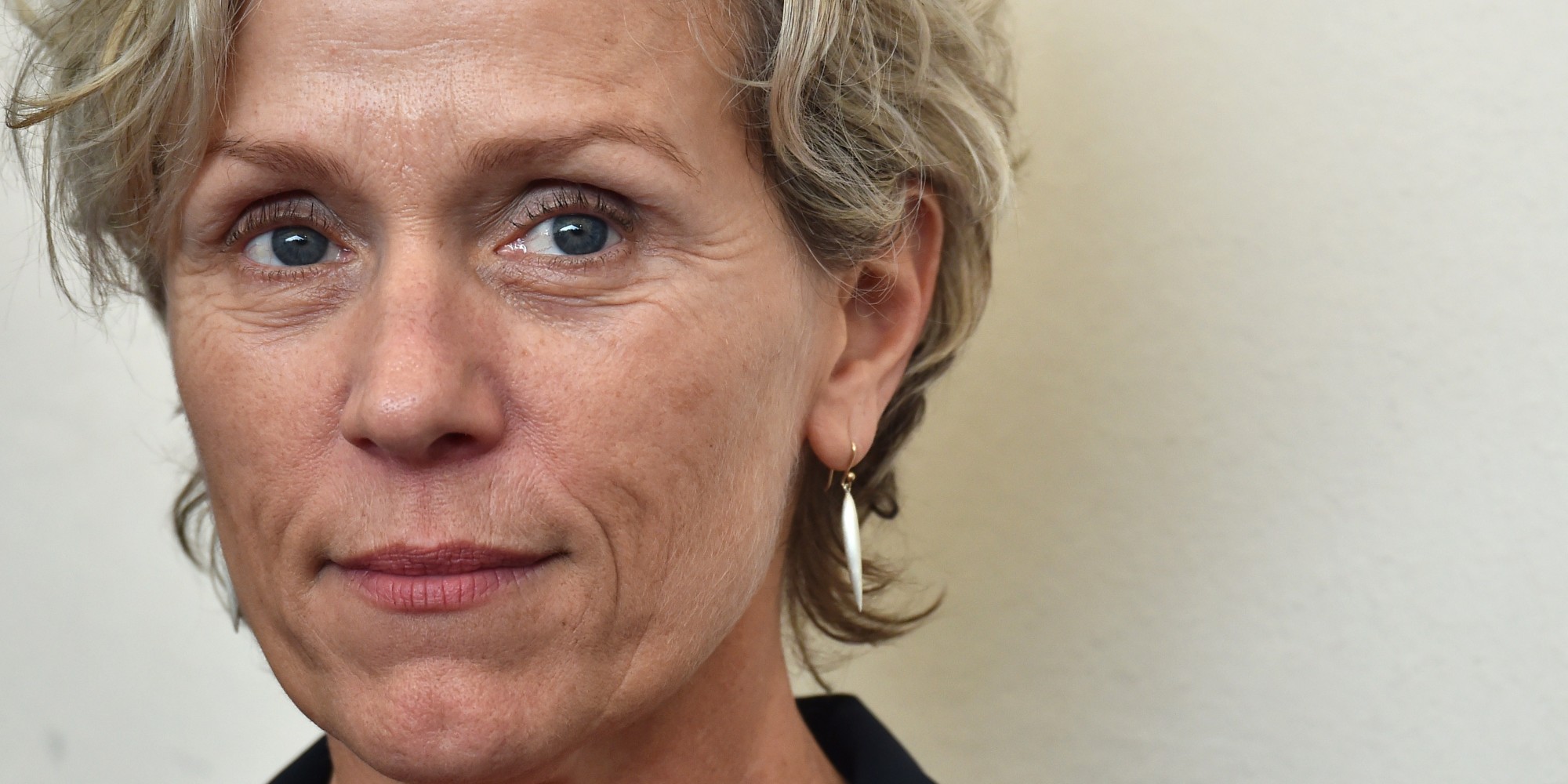 Frances McDormand is one Quentin Tarantino appearance and a Grammy away from achieving an EGOT + CAT. Or, in the interest of making one acronym, let's re-name that the Coen-Oscar-Tony-Tarantino-Anderson-Grammy-Emmy award… Frances McDormand could win the COTTAGE.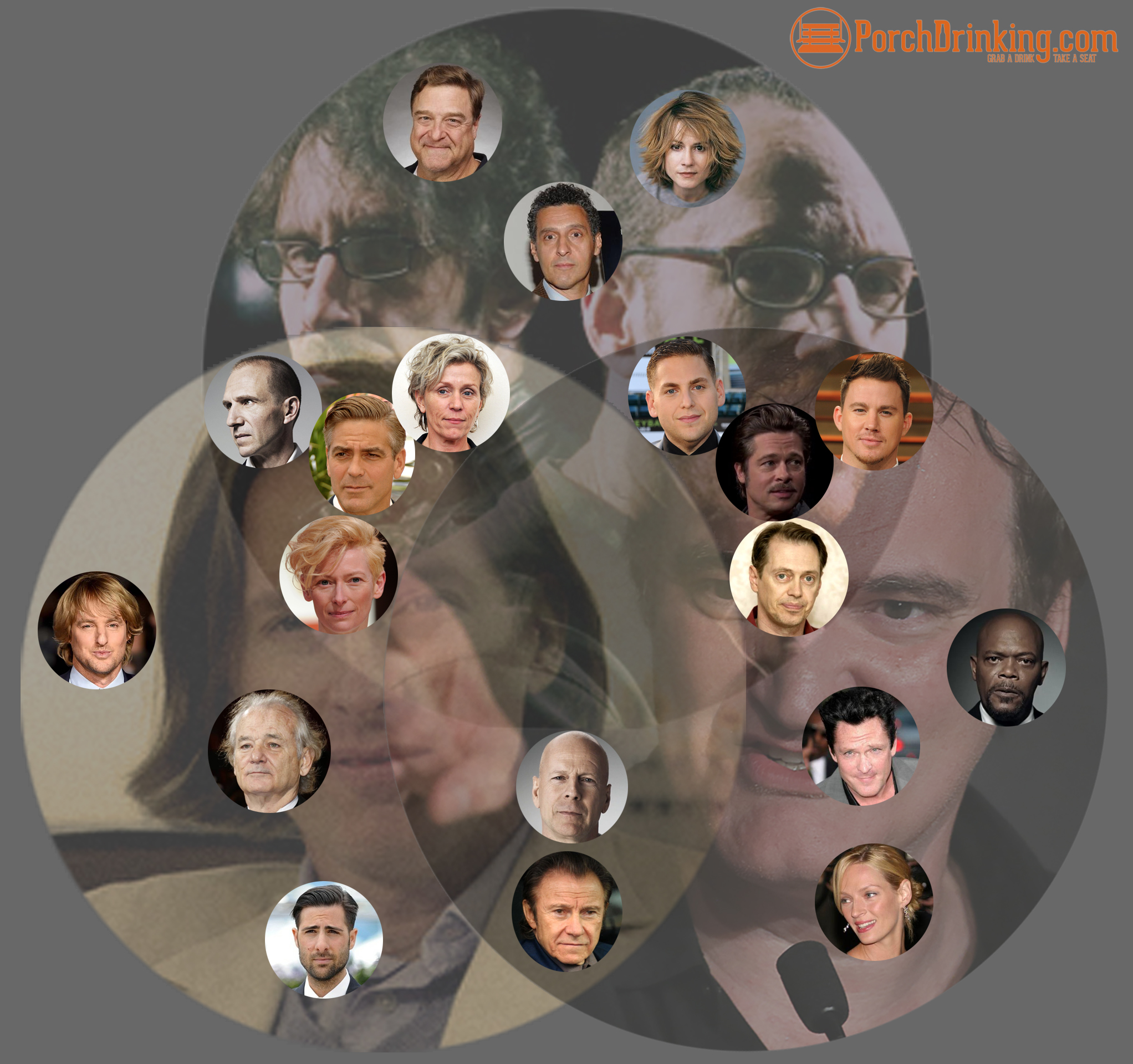 In case you were worried about McDormand's ability to get a Grammy… don't worry… she busted out her pipes in a song in Madagascar 3. No, I'm not joking.
---