#Sketchbook Archives – PorchDrinking.com
January 21, 2019 | Mike Zoller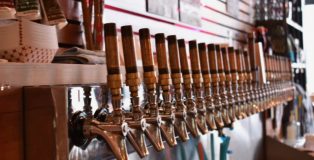 Just a short train ride from Chicago, Evanston is home to Northwestern University. Downtown, you'll find lots of shops and restaurants, as well as some great breweries.
February 7, 2017 | Mathew Powers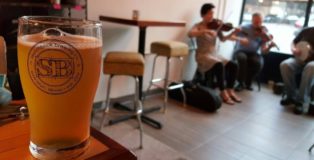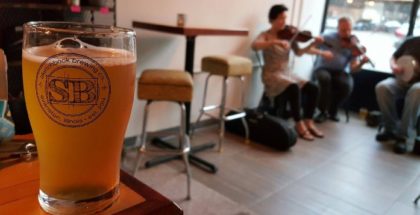 If a picture is worth 1,000 words, Sketchbook Brewing is worth 1,000 stories.
For this writer, whose job it is to frequent breweries and watering holes several times a week, it is sometimes difficult to be impressed. However, Sketchbook Brewing, located in Chicago-suburban Evanston, Illinois, impressed mightily – great beer, admirable business philosophy, and a wonderful, cozy taproom.