#TheUnknownBrewingCo Archives – PorchDrinking.com
May 24, 2017 | Johnathan Pylant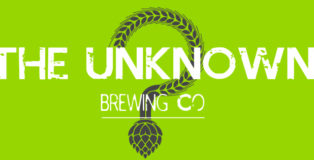 Last month, The Unknown Brewing Co. announced Chris Wertman is stepping up and taking the helm from brewery owner Brad Shell as the brewery's new head brewer. Wertman, a U.S. Navy veteran who served two tours in Iraq, is no stranger to leadership roles, demanding workloads and challenging jobs. Through sheer initiative, drive and discipline, Wertman has fast-tracked himself from keg washer to The Unknown Brewing Co.'s second head brewer in less than a year.
November 4, 2016 | Johnathan Pylant 1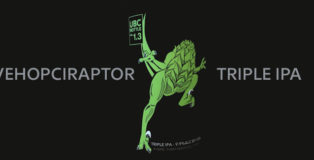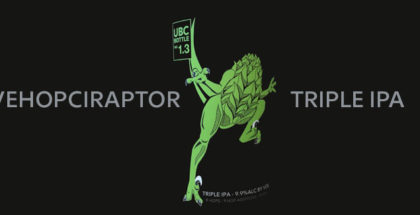 Only weeks ago, The Unknown Brewing Co. released Vehopciraptor, a triple IPA straight out of the Cretaceous Period. This is the third time the Charlotte, North Carolina based brewery has released Vehopciraptor into the wild, but the first time it has done so as a 90 IBU triple IPA. One of The Unknown Brewing Co.'s most popular beers, with good reason, it is so incredibly well-balanced, yet bold, that some of us wondered if its really even a triple IPA.