#twasthenightbeforebchristmas Archives – PorchDrinking.com
December 24, 2016 | Matt Saffer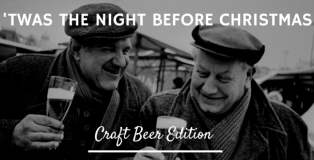 Sitting around a campfire earlier this week, some friends and I came up with the ultimate New Jersey beer to drink on Christmas Eve. Truth be told, I was going to write about Carton's Pumpkin Cream Ale. It's a true pumpkin beer with pumpkin meat in the mash, orange oil, pink peppercorns and candied ginger that has enough spice in it smack the pie out of your grandma's hands.
December 22, 2014 | Niel Stender 2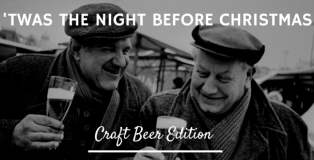 'Twas the night before Christmas, when all through the house
many critters were stirring, including a mouse.
The stockings were stuffed with craft beer and flair,
in hopes that King Gambrinus soon would be … Read More