wild woods brewery Archives – PorchDrinking.com
October 23, 2015 | Cecelia Kathleen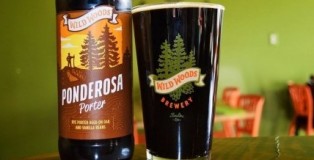 Average Reading Time: 3 Minutes
Style: American Porter | ABV: 6.7% | IBUs: 45
Picture yourself walking up Mount Sanitas Trailhead in Boulder on a sunny, warm fall day. Your mind is clear and the air is fresh. All of a sudden, you ask yourself, "Am I losing my mind, or do I smell vanilla cupcakes?!". This is the origin story of Wild Woods Brewery's Ponderosa Porter as recounted to me by its female co-founder, Erin Evans.
February 18, 2013 | Philip Joyce 1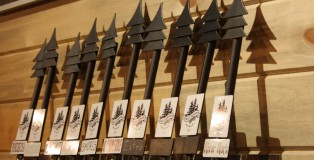 As micro and nano breweries continue to open in the front range faster than dandelions in the spring time, so does my desire to discover them. Wild Woods Brewery is nestled in a small industrial-zoned area of Boulder that hosts large business powerhouses the likes of Ball Industries. While the brewery is off the beaten path and nearly impossible to find if it weren't for their small garage sale sized ground sign with 'Wild Woods Brewery' and an arrow hand-drawn with a Marks-a-lot, it is exactly what owners Erin and Jake have dreamt about for the last five years.