#winterseasonals – PorchDrinking.com
January 28, 2016 | Phil Cantor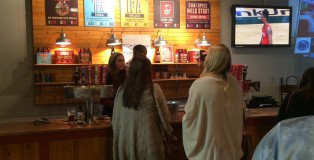 A.B.V: 6.0% | I.B.U: 30
Pour: A copper-like, light brown hue with a solid, foamy head.
If you've ever wondered what a sweet potato or yam tastes like in a beer, Southern Roots Sweet Potato Brown Ale from Red … Read More
January 28, 2015 | Kara Loo and Kelissa Hieber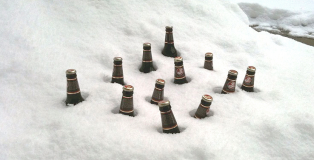 Now that winter has settled in, I'm sure we've all enjoyed a winter warmer or two on a chilly evening. But given the onset of plummeting, freezing temperatures across the country, a new question arises: what beers to turn to in the midst of an arctic blast, wrapped in a blanket burrito while attempting to thaw out the very marrow in your bones?
When the temperatures drop and it hurts to breathe outside, stay inside and look no further than this list, which has been tested and proven effective in the midst of the most bitter Colorado cold. And make sure to serve them at a nice cellar temperature of at least 50 degrees Fahrenheit to help your body retain that precious heat!
Read More