#witchesbrew Archives – PorchDrinking.com
October 25, 2017 | Lora Kormos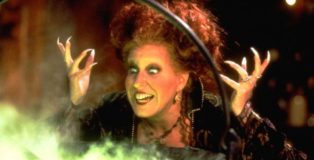 'Tis the season for Halloween haunts and deliciously tasty beers! Halloween is just around the corner and I could barely contain my excitement. I've been busy prepping all month long for my favorite holiday by visiting pumpkin patches, putting out spooky decorations, deciding on the perfect costume and watching more horror films than I could count.
I love watching any horror film I can find. Zombies, clowns and slow-moving psycho maniacs, I can't get enough of them. But since witching hour is nearly upon us, we have to honor some truly classic "black magic" women.
If you are gearing up for an evening of some bewitching entertainment, here are six beers to pair with some witches that graced us with their presence. Read More
October 30, 2015 | Johnathan Pylant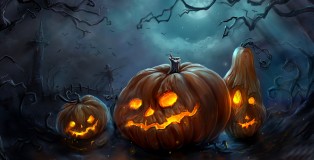 I am excited to bring you a second edition of the Literary Beers series. Can we call it a series now that there is more than one? Meh, who is counting… I lost count long ago.
This edition of Literary Beers will focus on stories/brews that are centered around Halloween.  I have scoured retail shelves and library catalogs to find you the most intriguing and haunting of literary brewing collaborations. So, light a candle and grab a pumpkin ale because this is about to get real!