No Comments
Offshore Ale Company — Martha's Vineyard, MA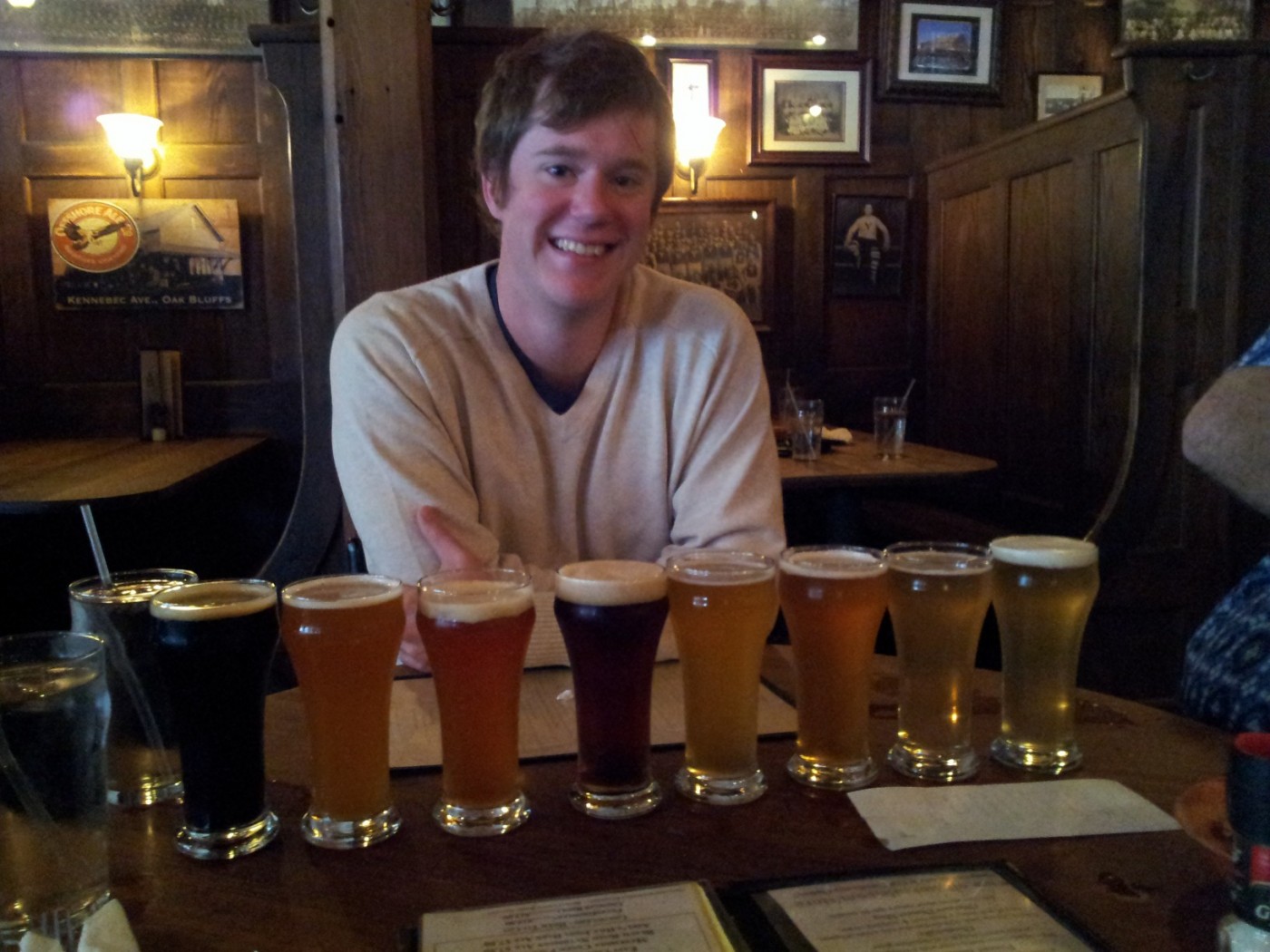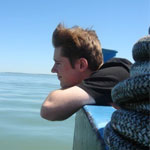 Offshore Ale Company, Oak Bluffs, Martha's Vineyard, MA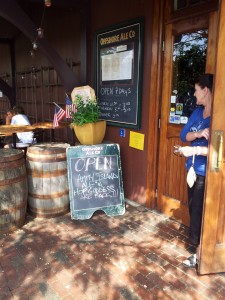 I was a bit concerned last week when I boarded my red-eye and subsequent 5-hour ferry to Martha's Vineyard (MV). No, I wasn't going to be bothered by the bevy of pastels, shades, bro's and pinot gris' that awaited me on the oft-traveled island. There are plenty of 'trust-afarians' here in Denver and Boulder already to prepare me for MV's cultural 'nuances'. And full disclosure, one of my former fraternity brothers was Miami University's campus rep for Vineyard Vines (I deserve a bro' five from somebody in honeydew colored shorts accented with lobsters). I was actually concerned, however, with the availability of craft beer on this hot and humid retreat.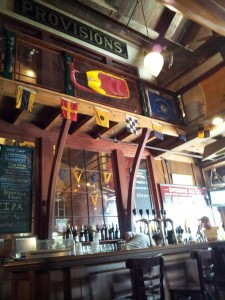 Little did I know, a simple Google search let me know Offshore Ale Company has called the island home since 1997. The realization that craft beer would play at least some role in my vacation made the cramped and choppy ferry ride from New York City to the Vineyard a bit more bearable. That, and a number of Stella tall boys.
Located on a quaint side street in the otherwise tourist-infested island town of Oak Bluffs (check out Edgartown or Chappaquiddick on MV for a more local, fifty shades of Cyan-Grey flavor), Offshore Ale Company offers a quiet respite from the island's summer hustle and bustle. Surrounded by shade trees, the Ale house and restaurant emits a local, yet unpretentious feel. Its dark and cool interior, flanked in wood, is welcoming. The feel is more akin to fish and chips than lobster, drawn butter and mushroom risotto. Offshore may even try a bit too hard to promote an unpretentious atmosphere; its usage of the Longhorn Steakhouse 'barrel-of-peanuts-that-you-eat-and-toss-the-remains-groundward' gimmick was unnecessary.
Economies of scale and economic niche limit Offshore's ability to be more known outside of MV. The company currently only distributes in Massachusetts and Rhode Island. We know that supply and distribution costs oftentimes limit a craft brewer's ability to expand regionally or nationally. And in many cases, expansion is anathema to a craft brewer's MO. For Offshore, the brewery's location presents unique and real challenges to expansion.  The brewery is also saddled (perhaps happily) with the reality that the island's freshest brew can be found only within its doors.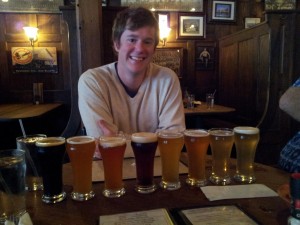 During the summer months, this means that Offshore must tailor its brewing schedule to fit the needs of the hundreds of visitors that come through its doors. No surprise then that a couple of my favorites (Offshore Blueberry and the Mann Hütte Hefeweizen) are being brewed perpetually while it's hot outside. No doubt, batch after batch of these summer favorites has allowed head brewer Neil Atkins to get it pretty much down pat. The Blueberry Ale has a fragrant aroma and taste that is neither gimmicky nor 'manufactured'. The Hefeweizen, while noticeably sweet, produced a rather delectable flavor of caramelized bananas. Summer adverse beers (the stout, in particular) generally did not receive the same care and attention. Offshore's Hop Goddess, however, was quite good and produced a flavor profile which intimated that the earth from Washington's Yakima Valley had been somehow transposed onto MV.
As customer needs have been prioritized over brewer experimentation during the summer months at Offshore, it's a bit of a shame that I was not able to try some of the brewery's more eccentric output. Visitors in the fall ought to try Offshore's Great Pumpkin Ale, for example, which is brewed with 150 pounds of fresh roasted sugar pumpkins. Hopefully, I'll be able to make it back soon enough.