No Comments
PorchDrinking Tunes: Summer Edition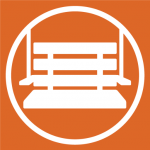 Everybody knows a good playlist is key when engaging in some PorchDrinking. Here's a playlist I've been loving this summer—mostly old favorites with a sprinkle of new (to me) tracks. Click here to listen to it on Spotify!
*EDIT: Some of the tracks don't work when I share the Spotify playlist because I added them from my personal library 🙁 I'm a noob. To remedy this, I've added YouTube links!*
What bands/tracks are you playing on your porch this summer? Leave some suggestions in the comments, I'd love to hear them!