No Comments
The Drought Draught Ultimate 6er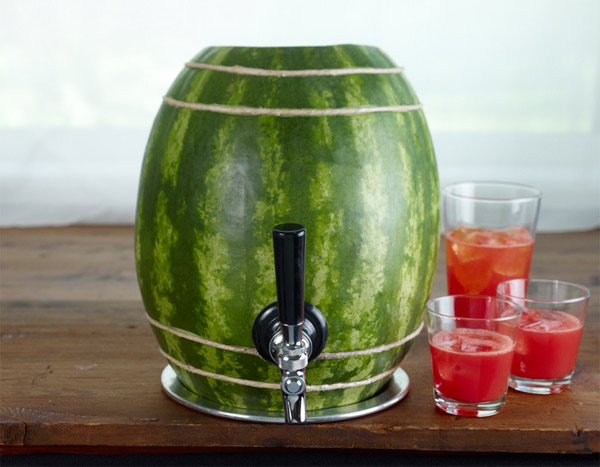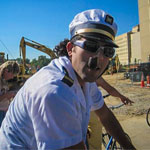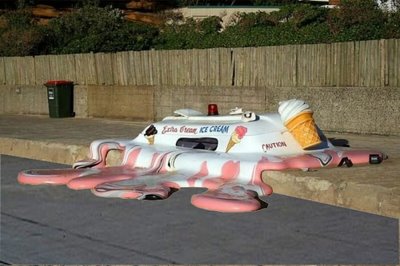 No, Eddard Stark, winter is NOT coming! It's 100 some odd degrees outside, humid and my damn power just went out. What am I going to do now? Should I keep my fridge closed so the dairy and meat in there doesn't spoil? Wait, I have something other than BBQ sauce, left over Thai food and a shelf full of beer in my fridge? Of course not. And if you're anything like me (if you're taking the time to read this article, odds are we have a lot in common), the only notion you fret about is "I better finish that 6 pack of Two Hearted Ale, the obscure number of Russian Rivers and fill a watermelon up with vodka so I have something to sustain me over the course of this black out!"
Why? Because watermelon is delicious and vodka gets the job done. There's nothing worse than those torrid summer days, when you're laying around in your boxers, both fans you own (and the one you stole from your neighbor's window) are pointed at the damp towel you have resting across the length of your body … and the power goes out. Who knows how long it will take [insert unreliable power company here] to fix the issue (#firstWorldProblems, always wanted to hash tag that), as they usually have to fix the power for a few million people before they can get to yours. But hey, you've got vodka, you've got a watermelon and you're not going to remember the next few days anyway.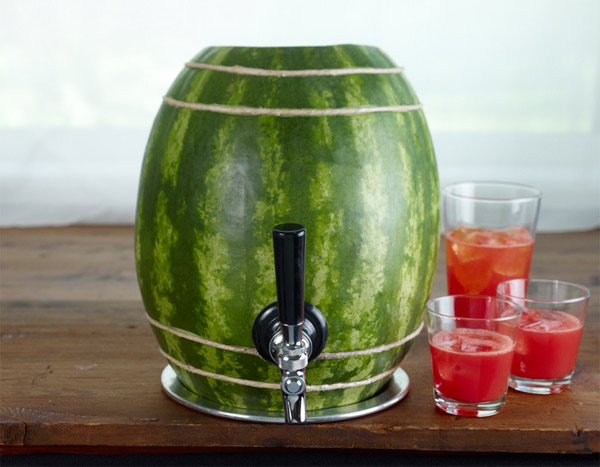 This year has been especially brutal. Personally, I believe the root cause of this drought dates back to the Mayans and their technologically advanced ways to predict the future and create a calendar that ends this December. Will the world as we know it come to an end and my Roth IRA and 401(k) be completely useless? Or will Shaun see the uprising of The Dead, leaving us to determine if Bill Murray is actually a zombie or if he's just wearing make up? What's that? You need a beer for the zombie apocalypse? Much like Apple has an app for that, we here at PorchDrinking.com have an Ultimate 6 pack for that.
While I do enjoy some movies John Cusack has been in, 2012 comes nowhere near the likes of Shaun of the Dead and Zombieland. However, if you don't have a vodka watermelon to make it through this summer, how are you supposed to witness the zombie apocalypse? Yes, I base my future on movies I enjoy. Sorry Water World. Evolution doesn't work like that. What's the answer to your summer drought? The Drought Draught Ultimate 6er partnered with a slip-n-slide.
Beer 1: Left Hand Milk Stout, Left Hand Brewery Company – This malted delicious happiness makes the perfect warm refreshment. It should never be chilled and always served at room temperature. I usually keep a 6-pack of these bad boys sitting above my fridge.
Beer 2: Dale's Pale Ale, Oskar Blues Brewery – The perfect beer for drinking in the park. Canned. Red, white and blue. Delicious. No cooler necessary.
Beer 3: Totally Naked (American Pale Lager), New Glarus Brewery – Because there's not a better beer to bring when you're going fishing in northern Wisconsin. Also, there's nothing better than skinny dipping in a lake.
Beer 4: Brother Dave's Triple, Anderson Valley Brewery Company – Belgian's drink their beer hot. So if it's good enough to drink hot, it's good enough for you to drink warm.
Beer 5: Rail Yard (Amber Ale), Wynkoop Brewing Company – A solid amber beer in a can. Canned brews hit the spot on a hot summer day.
Beer 6: Hibernation Ale (English Old Ale), Great Divide Brewing Company –  I know, I know. This might not be a summer drought beer, but this was my brew of choice for this past winter. I leave a pack of these in the trunk of my car when I hit the slopes. Make a few runs and head back to the beach at A-Basin. Pop open a hibernation and take a nap in the sun.
So grab a 6 pack and enjoy the dog days of summer. Do you enjoy another beer warm?  If so, definitely leave me a comment. I'm always open to new ventures. Do you think warm beer is crazy?  If so, you're crazy and you really need to reassess your life. The Drought Draught Ultimate 6 pack—make your own at a store near you.