No Comments
Beer Cocktails | Spicy Watermelon IPA Cooler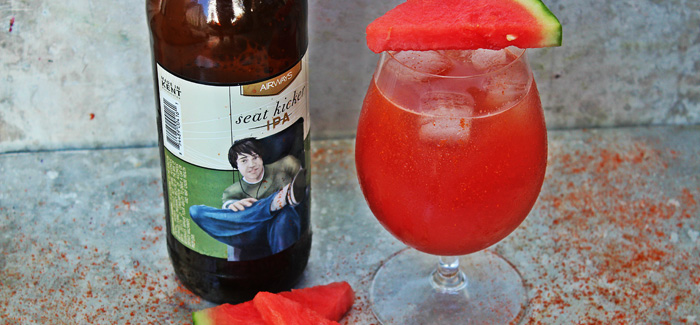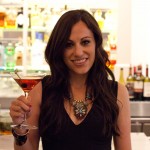 Every year around this time I look forward to the sweet and juicy watermelons that are available at an abundance. To celebrate this occasion and summer I have created a watermelon infused beer cocktail that contains vodka.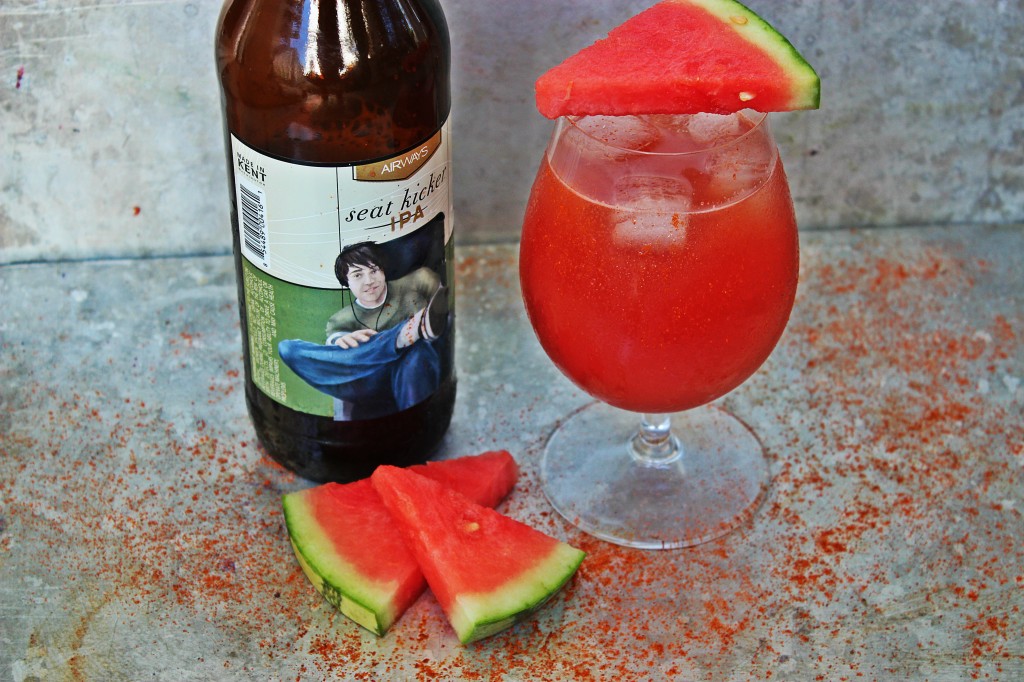 The watermelon is mixed with maple syrup and cayenne pepper which elevate the flavor profile and creates a unique and balanced taste. I used a craft beer from Kent, Washington called Airways Brewing Company. The IPA I used is called Seat Kicker because it has a bouquet that won't quit, much like someone kicking your seat on the airplane.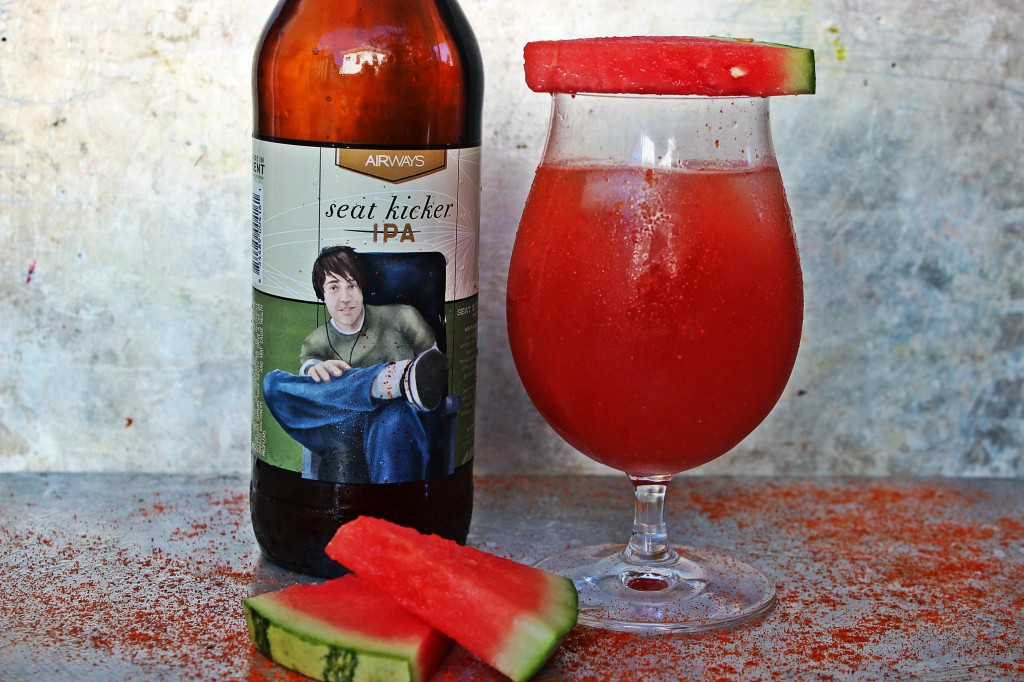 This beer is very balanced and has flavor notes of citrus which complement the watermelon and cayenne pepper. In addition, it is brewed with more than 24 pounds of Citra, Centennial, Simcoe, Columbus and Cascade hops in each 10 barrel batch and is a 60 IBU beer at 6.5% ABV. Most people have maple syrup and cayenne pepper hanging around so this is an easy way to use up ingredients in your spice cabinet. The bitterness of the beer is balanced with the maple syrup which adds a muted sweetness to the overall cocktail. This would be a great cocktail to turn into a punch for a big summer party. Cheers to watermelon and cheers to Airways Brewing Company!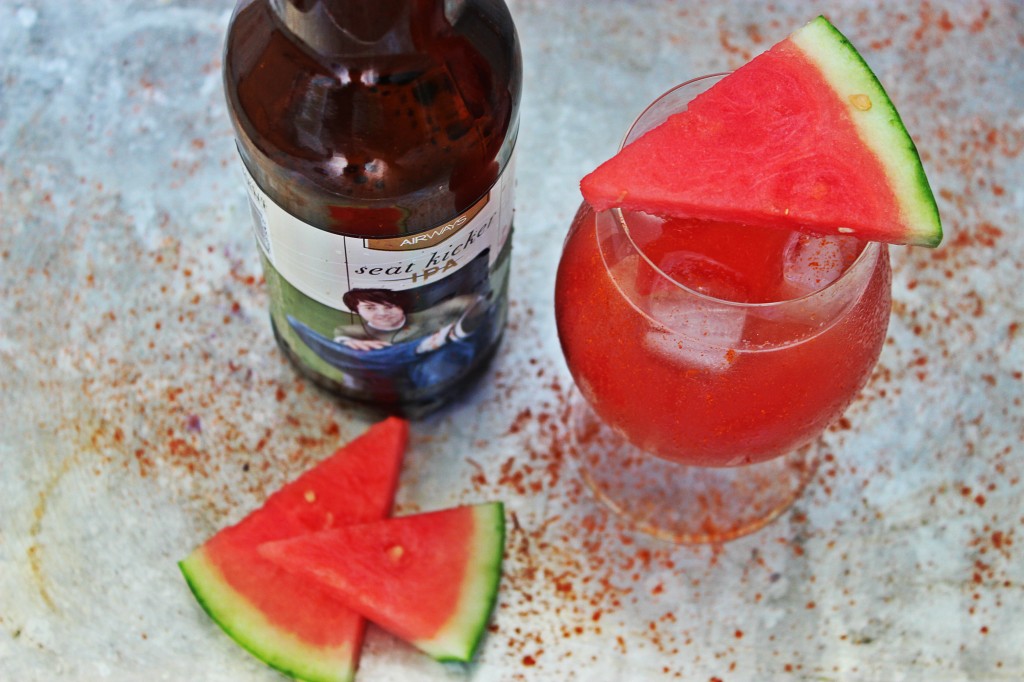 Recipe: Spicy Watermelon IPA Cooler
Ingredients
1.5 ounces of vodka
2 ounces of watermelon juice (watermelon is blended then strained for juice)
Pinch of cayenne pepper
1.5 teaspoons of maple syrup
1 cup of ice
4 -6 ounces of Airways Brewing Company Seat Kicker IPA
Garnish: Slice of watermelon
Instructions
In a metal shaker add vodka, maple syrup, watermelon juice, cayenne pepper, and ½ cup of ice
Shake mixture for 20 seconds
Add ½ cup of ice to serving glass and strain mixture into glass
Top off with Airways Brewing Company Seat Kicker IPA
Garnish with slice of watermelon
Yields: 1 serving
Cheers!
Natalie Migliarini
Check out more of Natalie's delicious cocktails at beautifulbooze.com
---