No Comments
Festival Preview | United Tastes of Belgium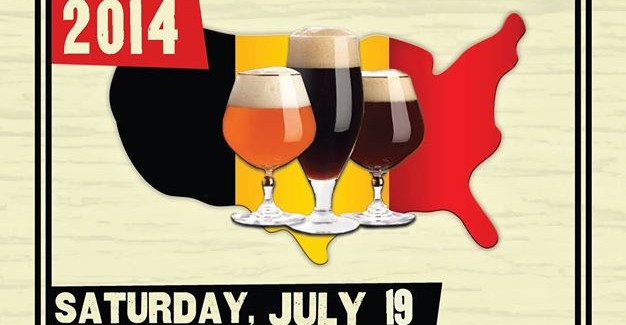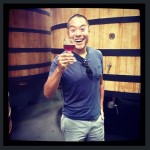 When: Saturday, July 19, 2014 | 12:30-4 p.m.
Where: Wynkoop Brewery 1634 18th St. Denver, CO
If Maryland does crab cakes then Wynkoop Brewery does beer festivals. This weekend's fourth annual United Tastes of Belgium will be no exception. The event features over 30 breweries showcasing authentic Belgian beers along with American takes on Belgian style beers. These offerings bear inspiration from the likes of barrel-aged, sour, wild ales, tripels, quads and much more.
The event will also include unlimited tastes of Belgian Chocolates and Cheeses. Tickets are currently on sale at a special rate of $30 through Imbibe, day of tickets rise to $40 so buy now!
Check out the full tap list for Saturday's event below.
Trinity: Pappy Legba 2013 -Saison Cerise Regal 13%, Merle 2013 -Black Saison Regal 12.2%, Le Capitaine–Golden Saison Regal 10.4%, Oh Face! 2013 -Saison Provisional 6.5%, Hopped Toddy 2014 -Saison de Miel 13.8%.
Verboten: Five Second Frencher– Lemongrass Belgian Wit 5.5%, Between Worlds– Belgian style White IPA 5.0%, Forbidden Hops– Belgian Pear Tripel 8.8%
Epic: Brainless Belgian Style Golden Ale – 8-9% ABV, Brainless on Cherries – Barrel aged Belgian Ale with cherry puree and champagne yeast – 10.2-11.4%, Elder Brett– Saison-Brett Golden Ale, barrel aged  – 8.8-9.6%
Perennial Artisan Ales: Aria-Belgian Style Ale w/ Brett-7.2%, Saison de Lis– Saison brewed with chamomile flowers-5%
Trappist Achel: Blond-Tripel-8%, Bruin-Dubbel-8%
Brasserie Blaugies: Darbyste-Belgian Pale Ale 5.8%, La Moneuse-Saison 8%, Speciale Noel-Saison 8%
Hof ten Dormaal: Bronze Age-Saison with Spelt 6%, White Gold-Belgian ale with Chicory-8%, Bruin-Dark Farmhouse Ale-8.5%, Amber– Amber Farmhouse Ale-7.5%
Stillwater Artisan Ales: Stateside Saison-Dry Hopped Saison-6.8%, Classique-Session Saison-4.5%, As Follows– Belgian Strong Pale Ale-9%,Why Can't IBU-Belgian IPA-5.7%
Crooked Stave Artisan Beer Project: Vieille– Dry-Hopped Oak Aged Saison-4.2%, Surette-Provision Saison- 6.2%, St. Bretta– 100% Brett fermented Citrus Wildbier- 5.5%
Avery: The Reverend-Belgian Style Quadrupel Ale 10.0% ABV, Salvation-Belgian Golden Ale 9.0% ABV, Karma– Belgian Pale Ale 5.4%, White Rascal -Belgian Wit 5.6% ABV
New Belgium: Abbey, Yuzu, Trippel
Caution: Card Your Mom Saison – Cardamom Saison, 6.9%, Working Girl Grisette – Cherry Grisette, 4.5%
Duvel USA: Duvel- Belgian Strong Pale 8.5%, 3 Philosophers- Belgian Quad blended with Kriek 9.8%, Houblon Chouffe- Belgian IPA 9%
Artisanal Imports: Kwak – Belgian Strong Pale 8%, Jacobin Rouge- Flemish Red 5.5%, Seef- Belgian Pale  6.5%
Our Mutual Friend: Traditional Farmhouse Belgian Saison 5.5%, Quadruple Belgian Strong Ale 11%.
Left Hand: 2013 St. Vrain -Belgian Triple 9.3%
Squatters: Squatters Hell's Keep – Belgian Golden Strong Ale 7.7%
Wasatch: Wasatch White Label – Belgian Style White Ale 6%
Denver Beer Co: Swingtown Saison– Saison brewed with kumquats 5.8%
Great Divide: 20th Anniversary Belgian Style Ale 8.2%, Colette- Farmhouse Ale 7.3%, Heydey- Belgian-style White Ale 5.2%,
Grand Teton: Splash Down– Belgian Golden Ale 7.5%, Belgian Dubbel 7.5%
CR Goodman Brands: Timmermans Strawberry 4%, Timmermans Kriek 4%, Blanche de Bruxelles 4.5%, Petrus Aged Pale 7.3%, Monks Café5.5%, North Coast Pranqster 7.6%, Victory Golden Monkey 9.5%
Kannah Creek: Chateau du Cranston– Barrel-aged Saison 6.5%
Elevation: Third Base –Belgian-Style Tripel  9.04%, Signal de Bontrange –Farmhouse Ale aged in Chardonnay Barrels 9.86%, Apis IV –Quadruple with honey 8.7%
Trve: Atma– Belgian Golden Strong Ale 8%, Hail Saison Worship Doom- Saison with lemon and lime peel 6.6%
Crazy Mountain: Old Soul -Strong Belgian Ale 7.5%, Sangre De Diablo-Imperial Belgian Red Ale: 9.1%
Oskar Blues: Good Game– Belgian Quad 11%, Freedom Tickler– French Saison 6.8%, Tickled Pink– Raspberry Saison 6.6%, Chaka-Sun King Brewery Collaboration Belgian-Style Ale 8%
Odyssey: Perpetual Darkness– Belgian Black, Dark Strong Ale, 9.2%
Black Bottle: There Goes The Neighborhood – Belgian Rye Saison 7.3%, The Last Unicorn – Tart Cherry and Raspberry Lambic 9%, American Graffiti – American Sour dry hopped with Equinox 7.3% ABV
Yak n Yeti: Saison du Yak– Summer Session Saison, Imperial Barrel-aged Saison-Saison aged in Leopold Bros American Whiskey barrel for 6 months, 8.5%
Tommyknocker: Nice Saison, Sour Saison aged in Chardonnay Barrels, Bourbon Barrel fermented Belgian Imperial Nut Brown
Wynkoop: BBQ Quad– Bourbon Barrel-aged Quadrupel made with BBQ-pit smoked rock sugar 11%, Barrel-Aged Belgorado-Belgian IPA aged in cabernet barrels 6.7%, Sour C.Andy Brown Ale-Flemish Sour Brown Ale 6%
Stone Brewing: Stone Saison 6%, Stone Cali-Belgique– Belgian style IPA 6.9%
Upslope: Christmas Ale– Spiced Belgian Style Dubbel 8.2%, Belgian Style Pale Ale 7.5%
Brasserie d'Orval S.A.: Orval -Belgian Trappist Ale 6.2%
Brasserie de Rochefort: Trappistes Rochefort 10– Belgian Quadrupel 11.3%
12 Degree: Treachery- Belgian Golden Strong Ale 8%, Midnight Fog- Quadrupel 9.6%
Strange: Double Jeopardy 7.6%, Farmhouse Ale 8.3%