No Comments
Founders Brewing Co. | Green Zebra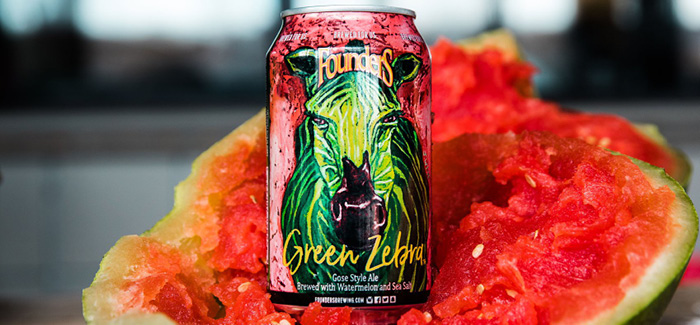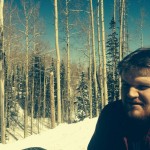 Michigan basically jumped from winter to summer and everyone is slowly emerging from their igloos. In my neighborhood that means the first beautiful evening of the year smells like death as everyone burns off all the grit and winter rust on their grills. While good weather has arrived, it's about a month late and everyone is geeked to make up for the lost time.  For me,  that means diving headfirst into arguably the best gose Michigan has to offer, Founder Brewing's Green Zebra.
Green Zebra has a bright, sunny color and pours with minimal head. The glass continues to have a slight tornado of carbonation for some time. It's smell is reminiscent of the ocean;  obviously a product of the sea salt and helps put you in the mood for summer fun no matter where you are.
https://www.instagram.com/p/BxOFmk_lMQT/
The taste, obviously the most important part, is really makes Green Zebra an ultimate summer sipper. Right off the top it has a nice kick to the chest of salty crispness. It's both thirst quenching and thirst inducing, a maddeningly good conundrum. Once the salt settles, the nice sweetness of watermelon splashes over you.  The combination of the salty and sweet turns it less sour and more like a tart cherry or apple.  While tasting clearly like a gose,  it does a good mimic of a zesty fruit cider as well.  I love discovering a beer that can help push someone to try different styles,  and Green Zebra would be great for taking a cider and fruit fan into a sour direction before plowing into some heavy sour hitters.
Green Zebra's  distinctive can is a product of Founder's annual competition during ArtPrize, a local art festival, in which local artists get to submit art to be used for each new brew (Trigo is another delectable edition to the ArtPrize collection).
Whether you're into showing up at the party with the best fashion accessory or beer style, Green Zebra is the absolute best summer party accompaniment you can have.
https://www.instagram.com/p/BwA0Q5QFe3G/
Quick Beer Stats: 
Feature image courtesy of Founders Brewing.
---