No Comments
Porchdrinking Fantasy Football Weekly Preview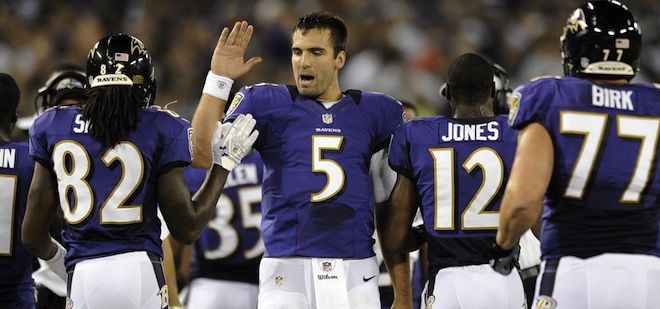 I've finally finished traveling the country in search of the most up-to-date information on the fantasy football circuit. The good news? I'm back and can share this information with all of you. The bad news? The only bad news is for your opponents. You're going to want to bookmark our page (you mean you haven't done so already?) and make this part of your weekly preparation ritual. Not doing so is basically spotting your opponent a lead before the week's games have even begun.
Each week, I'm not going to focus on telling you what you already know. First round talent was drafted in the first round because those guys are match-up proof. Short of injury or bye week, there are virtually no situations in which someone like Ray Rice or Megatron won't be in you starting lineup. What I want to talk about are the guys who aren't a slam dunk. The players who might not have the instant name recognition, but will bring your team the points you need to emerge victorious. Some people will say that fantasy football is all about luck, and for those people it is. Let's look ahead to the weekend and start making our own luck, shall we?
Week 3 Starts
Quarterback
Robert Griffin III, Was: There's only so many more weeks that I can put this guy here, so I plan on taking advantage of them while they're here. Joe Flacco lit up the Bengals in their season opener, and RGIII has a wider array of tools to work with.
Joe Flacco, Bal: Baltimore's new no-huddle offense has some serious scoring potential and the Ravens have the tools with which to realize that potential. The Patriots defense, while improved, is still not an elite unit. I like this game to turn into a shootout, which never hurts any of the offensive players involved.
Running Back
Andre Brown: It only took until week 2 for Ahmad Bradshaw to come up injured. While the preseason predictions may have crowned David Wilson as the #1 candidate to benefit in this situation, an early season case of fumbleitis has put Wilson in Tom Coughlin's doghouse. Carolina's defense doesn't scare anybody and I like Brown for nearly 100 yards plus a score this week.
DeAngelo Williams: Jonathan Stewart has a nagging toe injury that might leave him sidelined for Thursday's prime-time match-up against the Giants. If that's the case, Williams will get 100% of the hand-offs and the yardage should flow as easily as beer from the tap. While Cam Newton can be a threat to his end-zone opportunities, Williams can be a sneaky good play.
Wide Receiver
Danny Amendola: While he may not exactly be flying under the radar after his week 2 performance, the Amendola of Rock and Rolla is being looked at as a flash in the pan by many. How quickly people forget that Amendola was an extremely popular pick last year for mid-draft value as a poor man's Wes Welker. I don't expect him to get 16 targets every week, but he's clearly Sam Bradford's favorite target and should remain as such all season.
Santana Moss: The Redskins offense looks to be legit and with Pierre Garcon limited in practice after missing week 2, I like Moss to emerge as RGIII's top WR option.  It might not be sustainable for the long term, but for this week there are some easy points on the table; will you grab them?
Tight End
Martellus Bennett: Hmm, let's see. No Ahmad Bradshaw for quick check downs. No Hakeem Nicks as a great possession receiver/redzone target. An offense that racked up 510 yards last week. This all adds up to a potentially great game for Bennett. Start him, sit back, and enjoy.
Dennis Pitta: 24 targets over two games. That's near the top of the league, regardless of position. Getting that kind of attention as a TE? Run, don't walk to grab Pitta if he's still available in your league. Pitta could be a great way to fill the gap if you are among the unlucky owners of Aaron Hernandez (I know how that feels).
The draft is important, but fantasy championships are won and lost by those who can think fast, act faster, and win more gambles than they lose. All I want to do is help stack the deck a bit in your favor. Grabbing value when it's available, stacking your team with talent from top to bottom, and making trades when opportunity presents itself; these are the strategies that will take you to the promised land. Let's go there together.