No Comments
Week 8 Fantasy Football Preview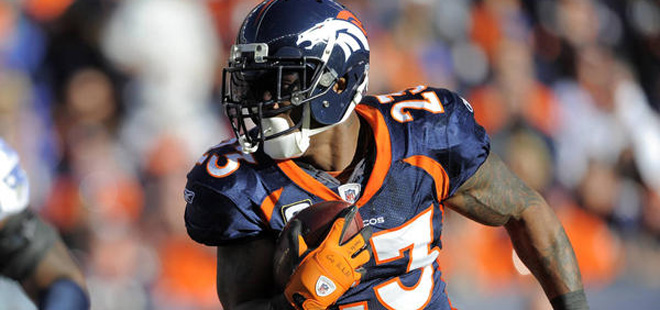 I wish a happy Thursday to all of you fantasy freaks. As we approach the halfway point of the season, some of the early season trends which we chalked up as flukes are starting to show some staying power while others are who we thought they were, to borrow a page from Denny Green's book. I know one suspicion of mine that was confirmed this week, was to never, ever, ever draft a holdout running back. Following in Chris Johnson's footsteps, Maurice Jones-Drew went down this week with a foot injury that could keep him out for weeks. While I don't care for Rashad Jennings against Green Bay this week, he's certainly someone that you should have already put in a claim for in your league. If you haven't yet, you can check to see if he's still around, but I highly doubt it.

For this week's feature, we're going to focus on the positive side of things and talk about players that should find their way into your starting lineup this week, skipping the Sit' Em side of things. I believe in karma and I'm choosing this week to not predict ill fortune for my fellow man. Now if you'll excuse me, I'm going to go walk around and wait for good fortune to come my way.
Quarterback
Christian Ponder, MIN: I'll admit, a different Christian Ponder seems to show up from week to week. Last week against the Cardinals? 58 yards. Total. That's almost 20 yards less than Eli Manning threw for on a single play. I expect something a bit closer to the 352 yards he threw for against the Redskins in week six, considering that he's facing the woeful Tampa Bay defense.
Running Back
Willis McGahee, DEN: I will be shocked if the Broncos and Saints combine for less than 75 points on Sunday night. Both defenses haven't shown much of a capability to stop their opponent and New Orleans is giving up 160 yards on the ground per game. While Peyton may very well come away from this game with some numbers straight out of a video game, I expect McGahee to have a very, very solid night as well.
Wide Receiver
Brandon Gibson, StL: The Rams are going to have to go to the air to try and keep up with the Patriots, and without Danny Amendola on the field, Brandon Gibson should get the majority of looks from Sam Bradford. I'm not sure if he'll see the end zone, but considering I expect Gibson to catch 8+ passes for more than 100 yards, a touchdown might simply be icing on the cake.
Tight End
Heath Miller, PIT: The Redskins have played seven games this season, four in which they've allowed a touchdown to the opposing tight end. With Todd Haley trying to return the Steelers to their roots as a smash-mouth offense, I expect Miller to be the first option for Big Ben in the red zone.