No Comments
Rogue Brewery – Hazelnut Brown Nectar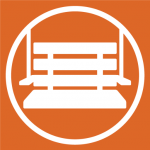 ABV: 6.2% IBU: 33
Growing up in Oregon until the age of 20, I never truly experienced the local beer scene and culture that makes it what it is today. Breweries such as Deschutes, Full Sail, Hopworks, Laurenwood, and of course Rogue are some of the breweries that make Oregon beers so great. Both Colorado and Oregon breweries have a special place in my heart.
When I visit Portland, I tend to make a list of local breweries and beers I want to sample. The beer scene in Portland is quite different than the one in Denver. An example is the ability to buy a growler at the airport and take it on the plane with you. I recommend checking out Rogue Ales Public House in Portland International Airport in concourse D.
One of my favorite beers from Rogue is their Hazelnut Brown Nectar, available in bombers. There are many things to love about this brew, such as the hazelnut aroma, with hints of malt and caramel that you can smell all day. It has a glowing brown, with a redishing tint, look to it like the embers of a fireplace. There is plenty of carbonation and a creamy light brown head that retains for quite some time. The rich and flavorful taste is even better than the look and smell already described. It has the delicate flavors of roasted hazelnuts and hints of maple syrup. Upon drinking, it'll hold a medium body due to the syrup presence, but is broken up by the carbonation. It finishes off sweet and malty due to the chocolate malts that it is brewed with.
Overall, I would recommend this brew over and over again. It is a great brown ale for those who want something that reminds you of the holiday season. You'll be raising one arm up, like the guy on the bottle, asking for another round. Cheers!